What started as a collaboration turned into a masterpiece. After meeting Costume Designer Lori Gassie, we decided to collaborate on a photo shoot that would take place one week later.
Tara Bizub was chosen to be our model, because she had worked with Lori in the past. In her sample photos one could tell that Tara emulates pure elegance and grace. She is not only trained as a model, but as a dancer as well.
While location scouting in Brooklyn, I decided that I wanted to find locations that could be turned into Tara's private stage. With this in mind I found several backdrops in Dumbo that would achieve this look. My job as a Creative/Art Director was to figure out how we could utilize these environments so that Tara could demonstrate her skills.
Dumbo has many different tones and styles. This allowed me to find several setups for Tara to put her abilities to the test. With special permission that day we were even granted the opportunity to shoot on Jane's Carousel. This was a rare chance, because nobody is allowed to shoot on the Carousel.
This series of photographs features a vintage style costume that Lori designed. With lace, beads, feathers, and silk Tara is able to entice the viewer in a classical way. The photographs were shot in a stylish yet seductive manner. Thus, the title VINTAGE SEDUCTION.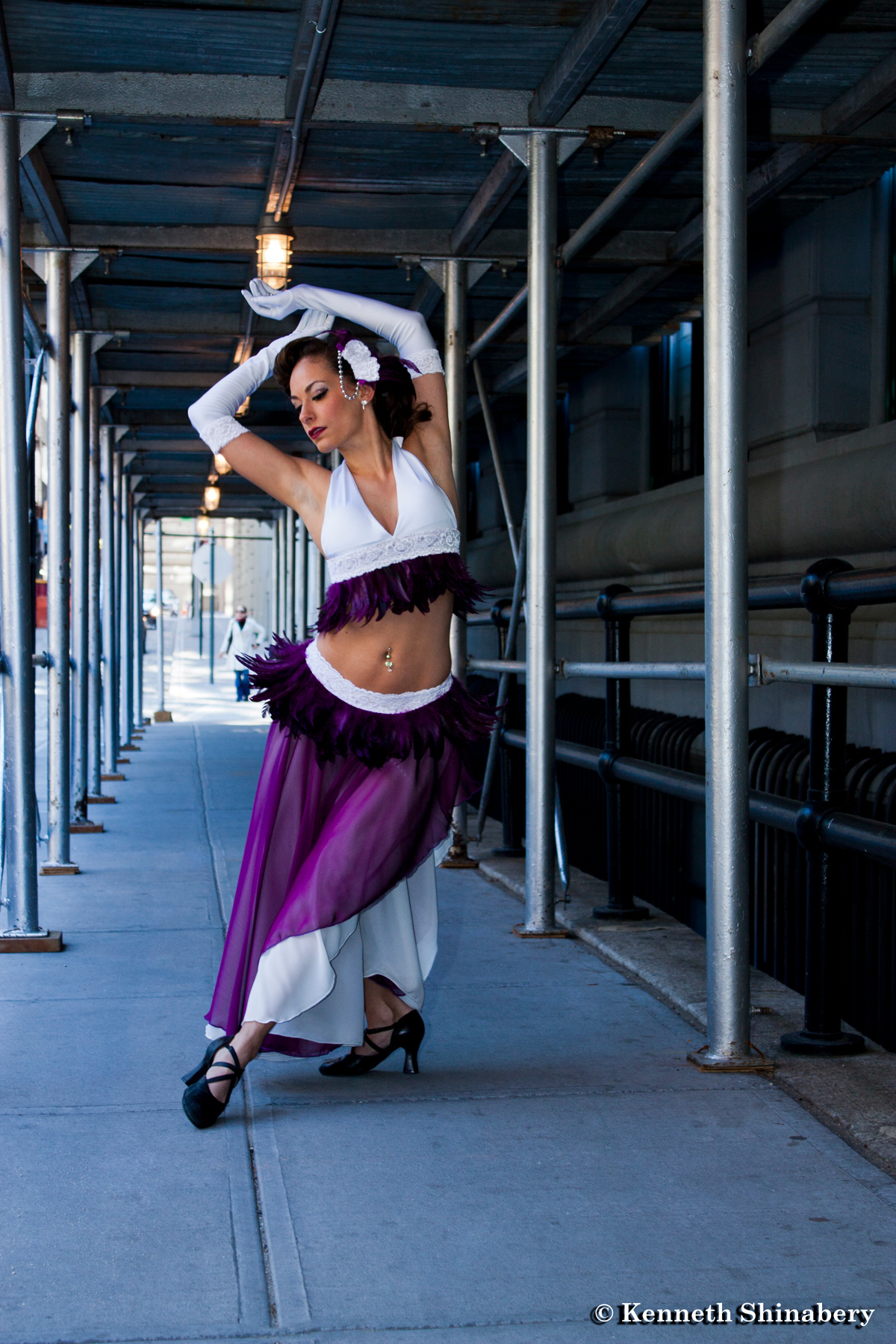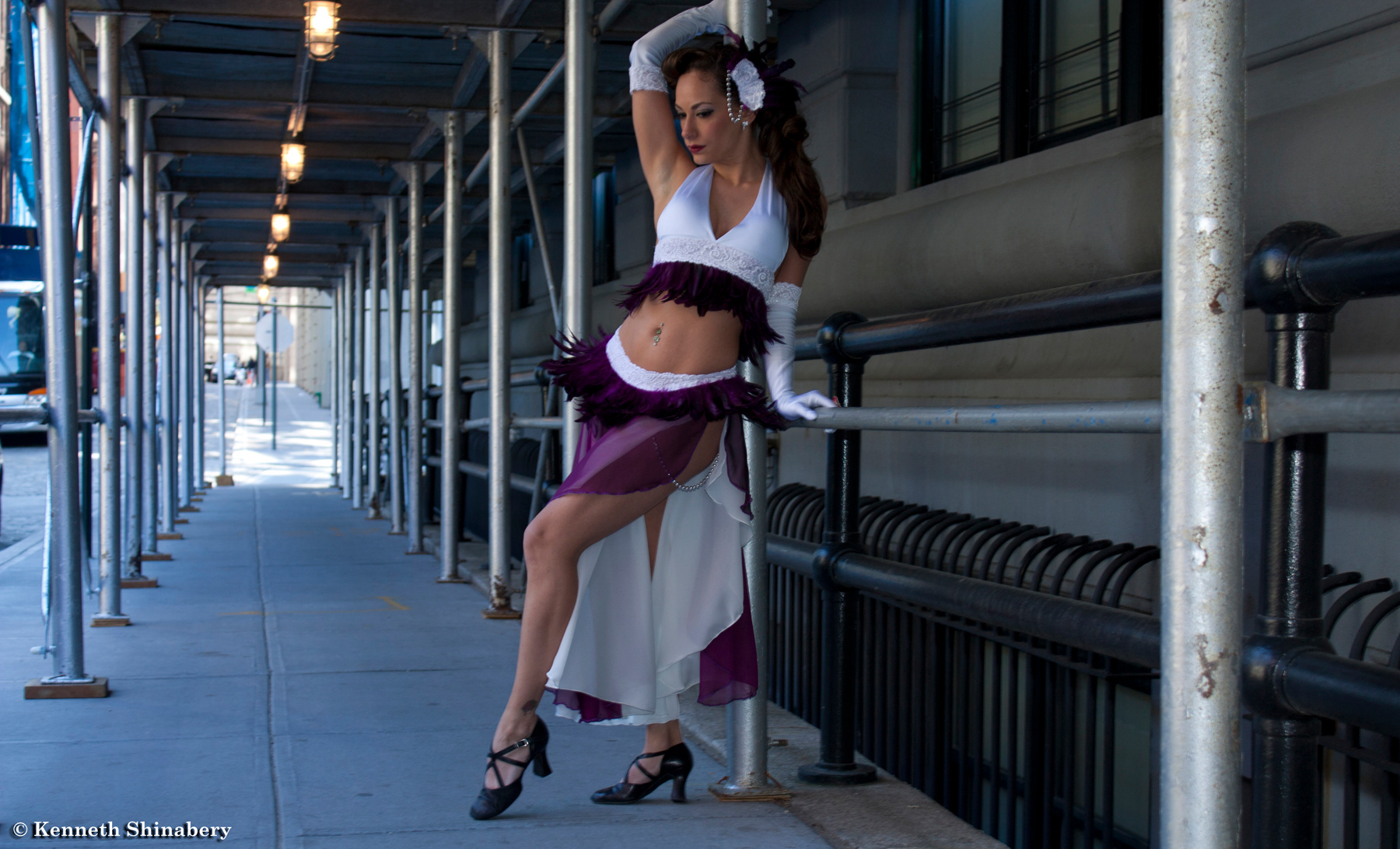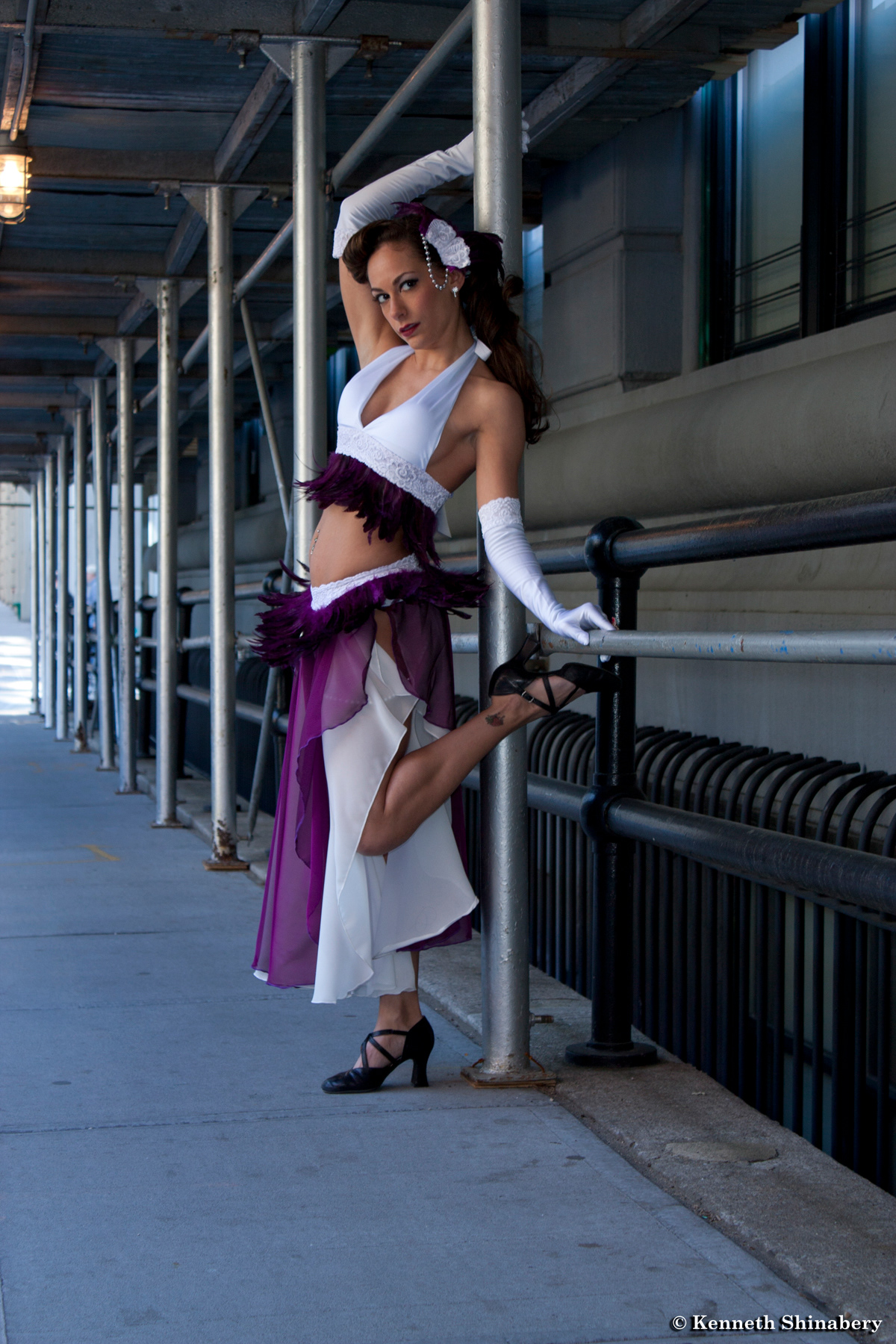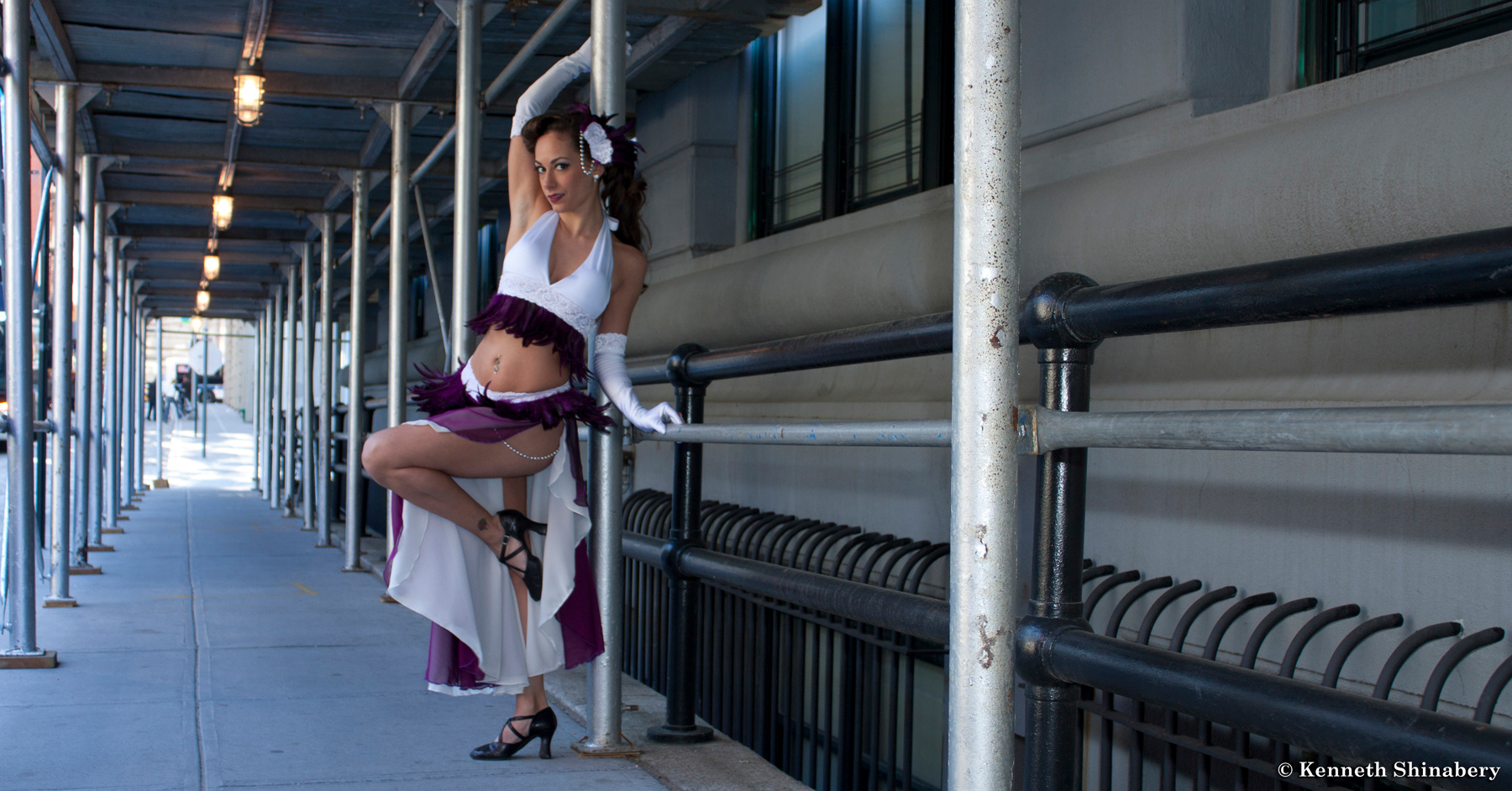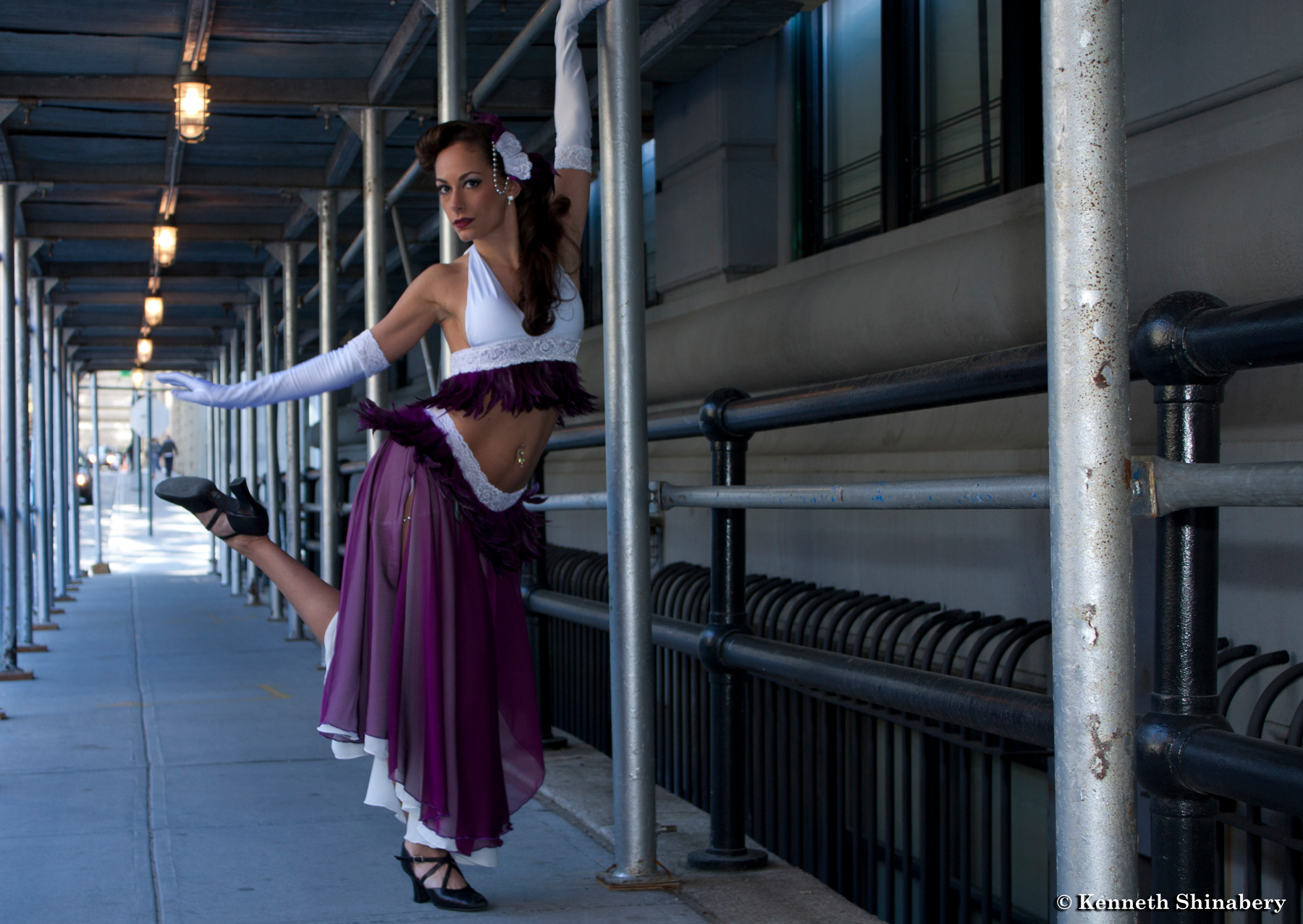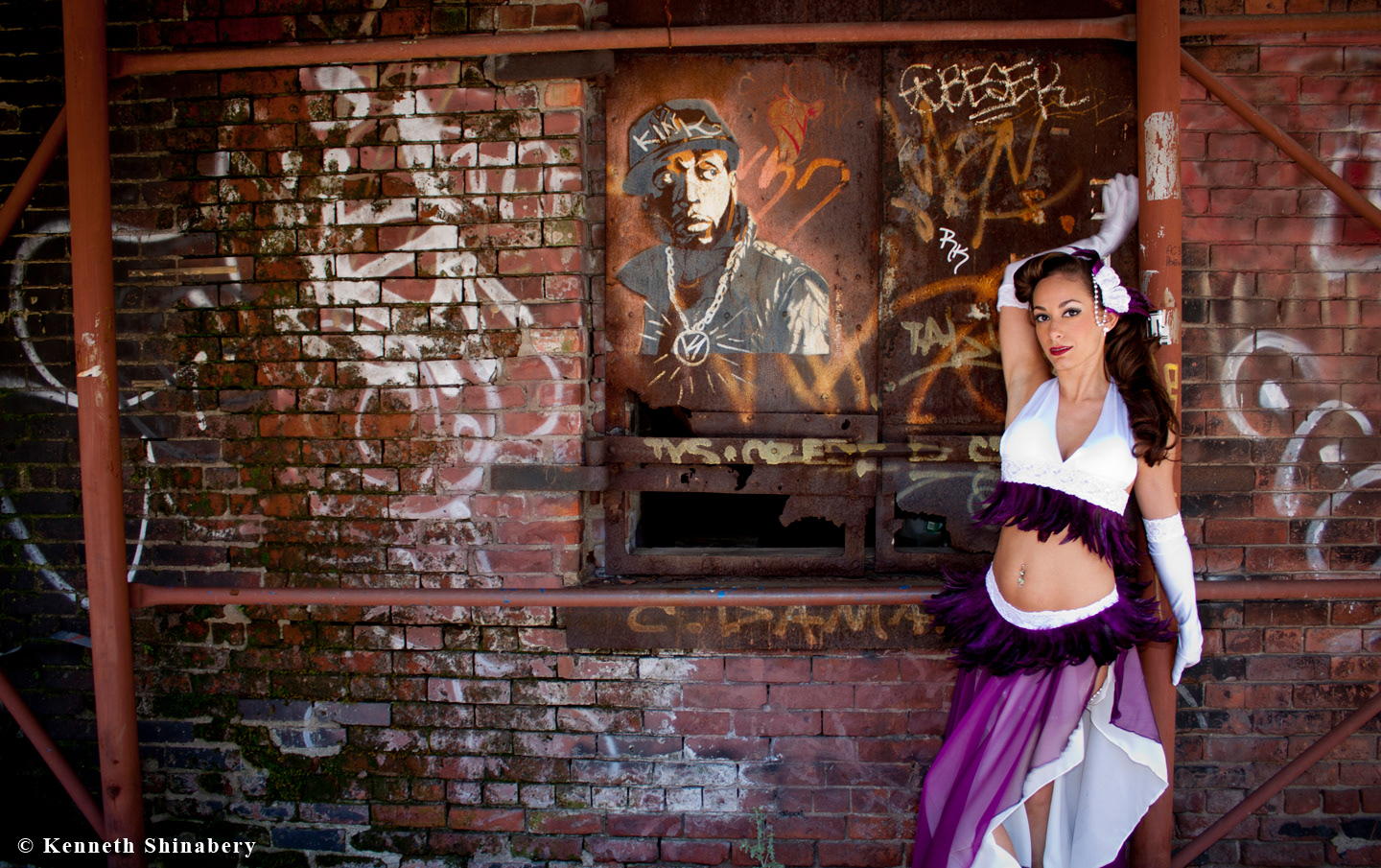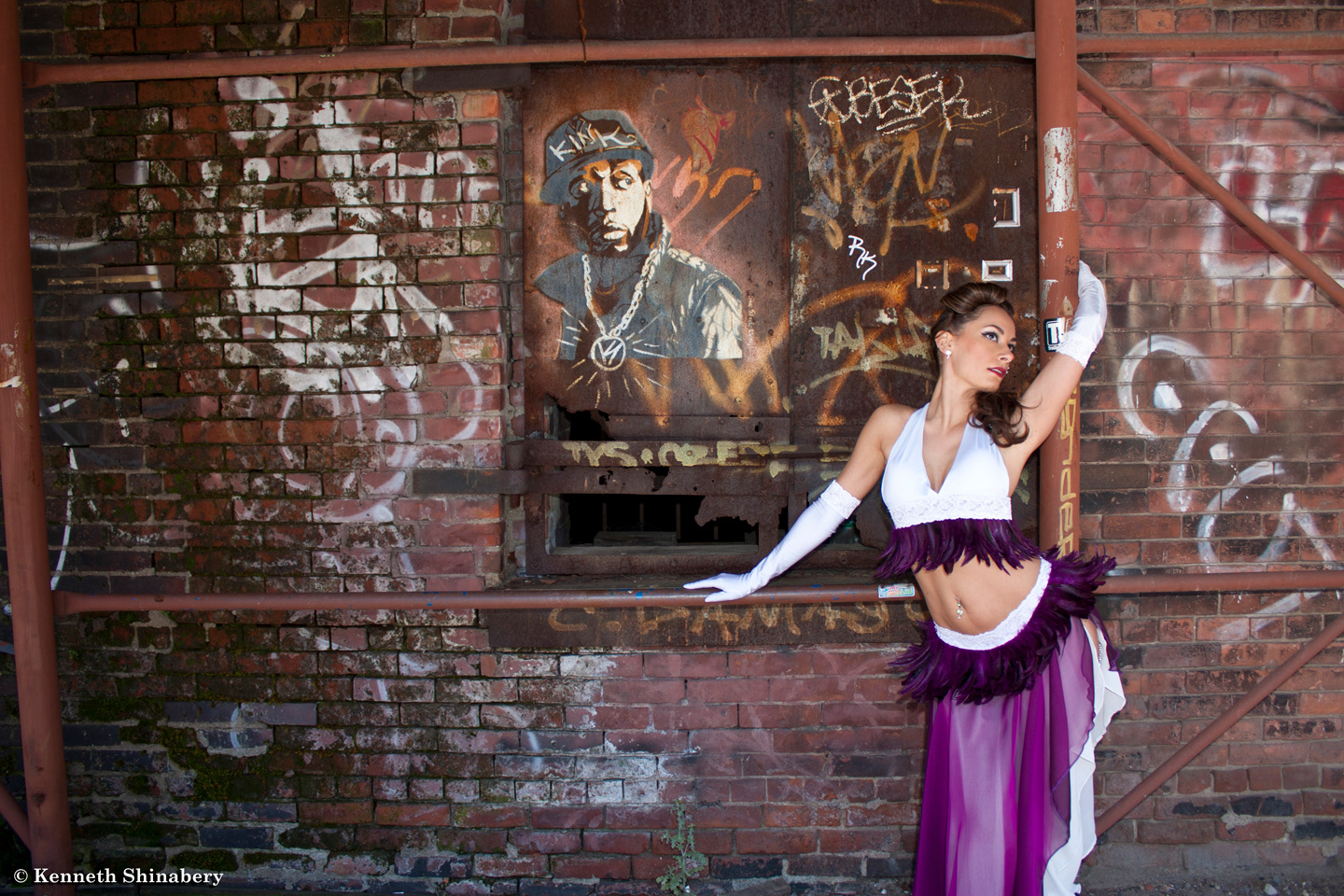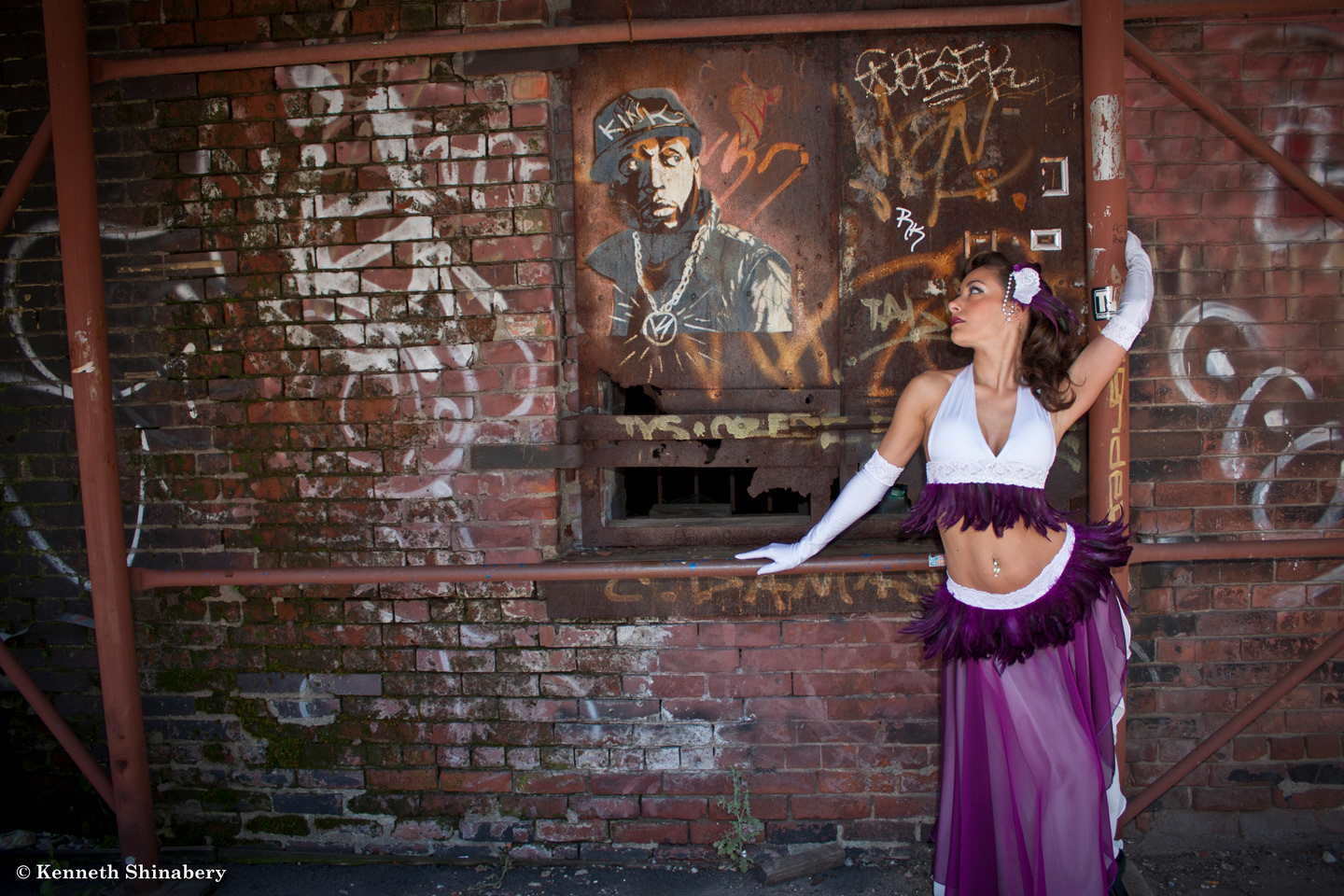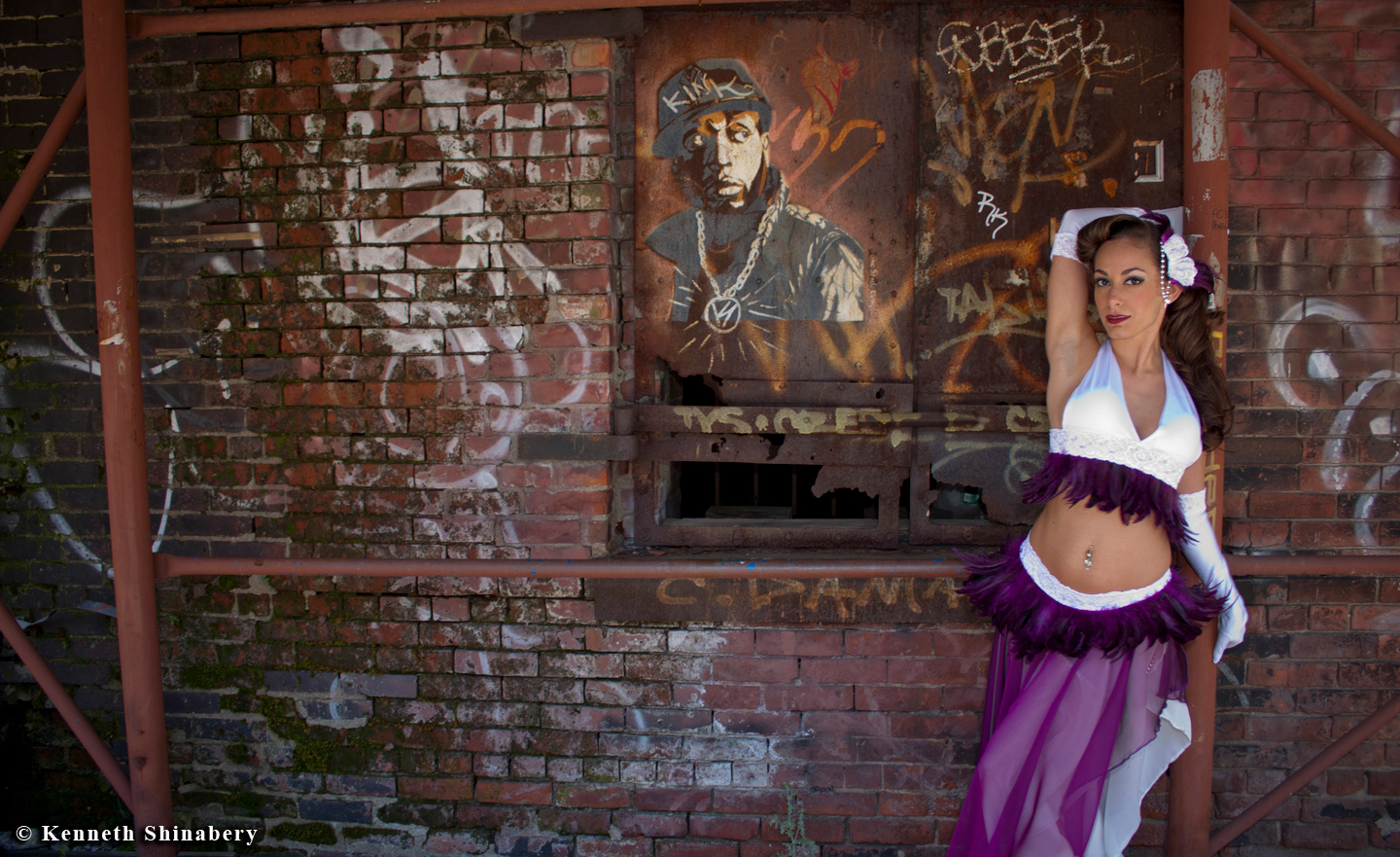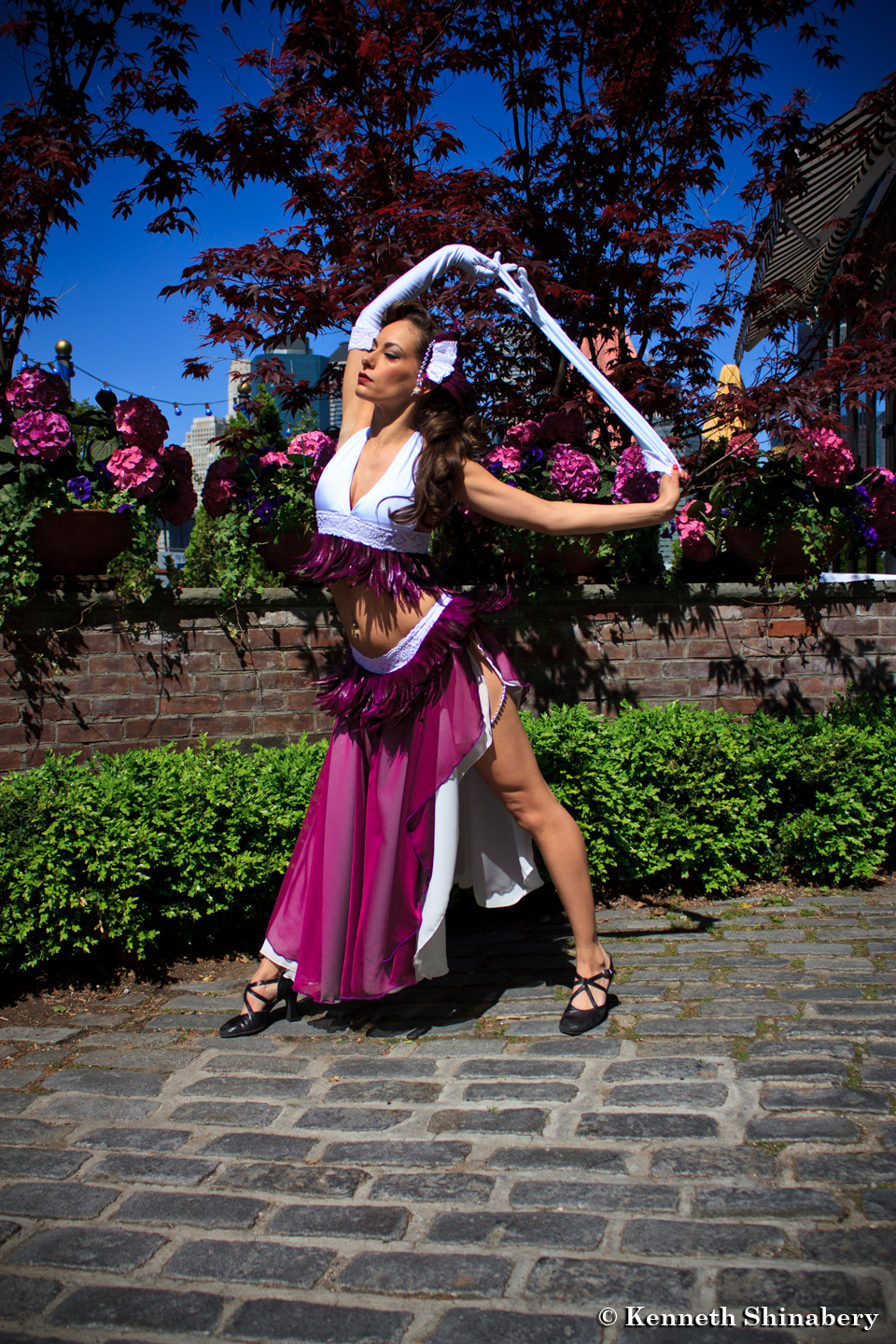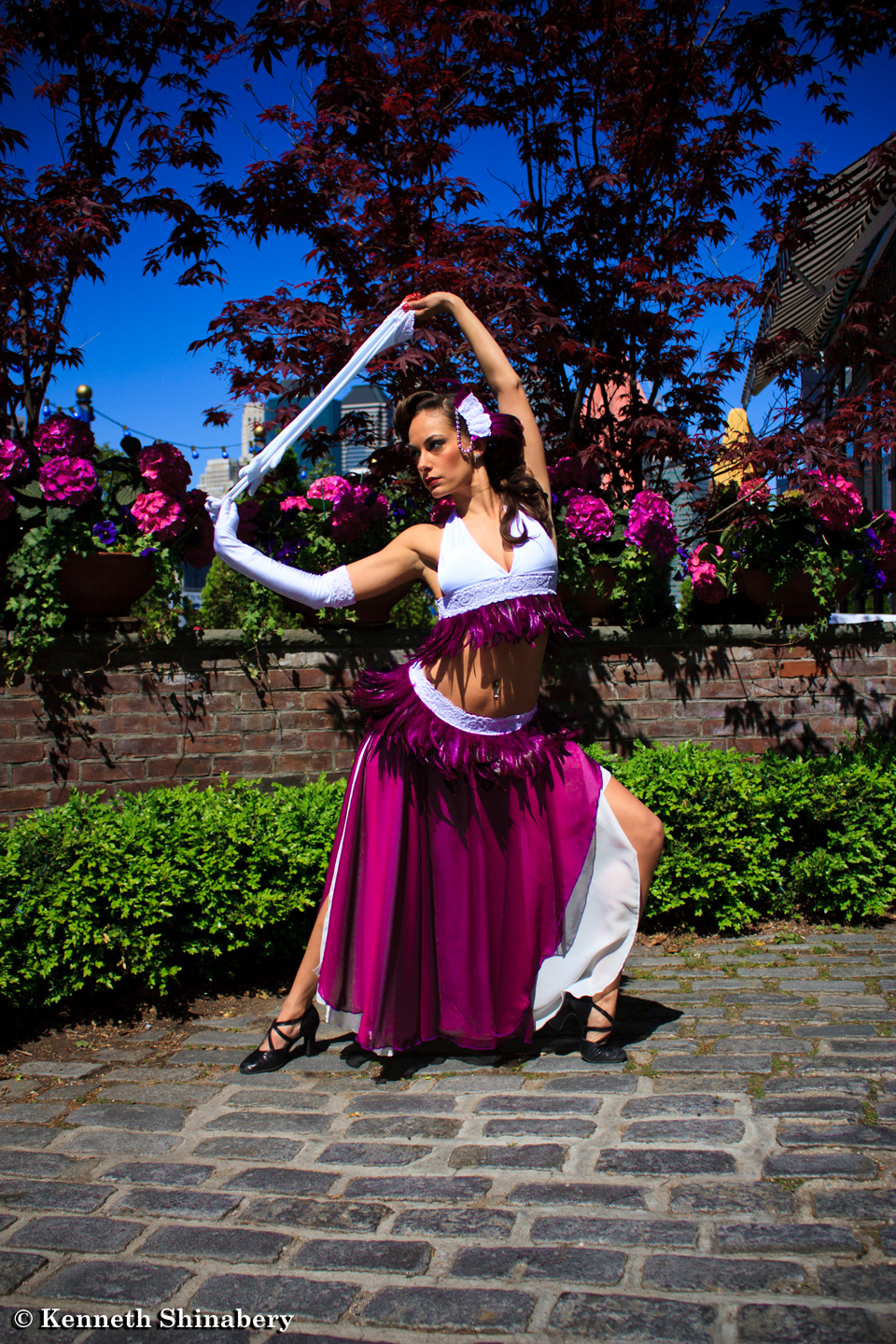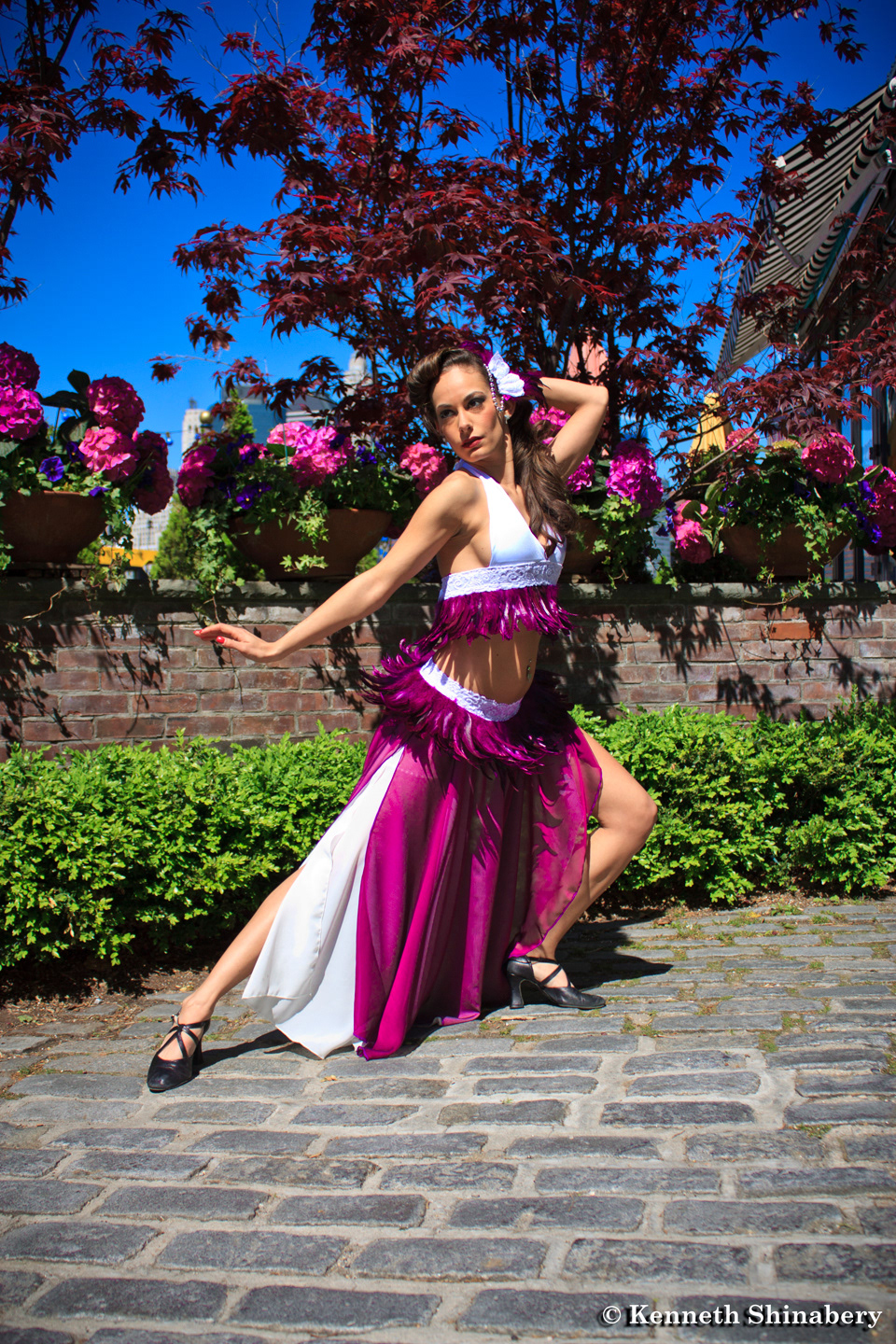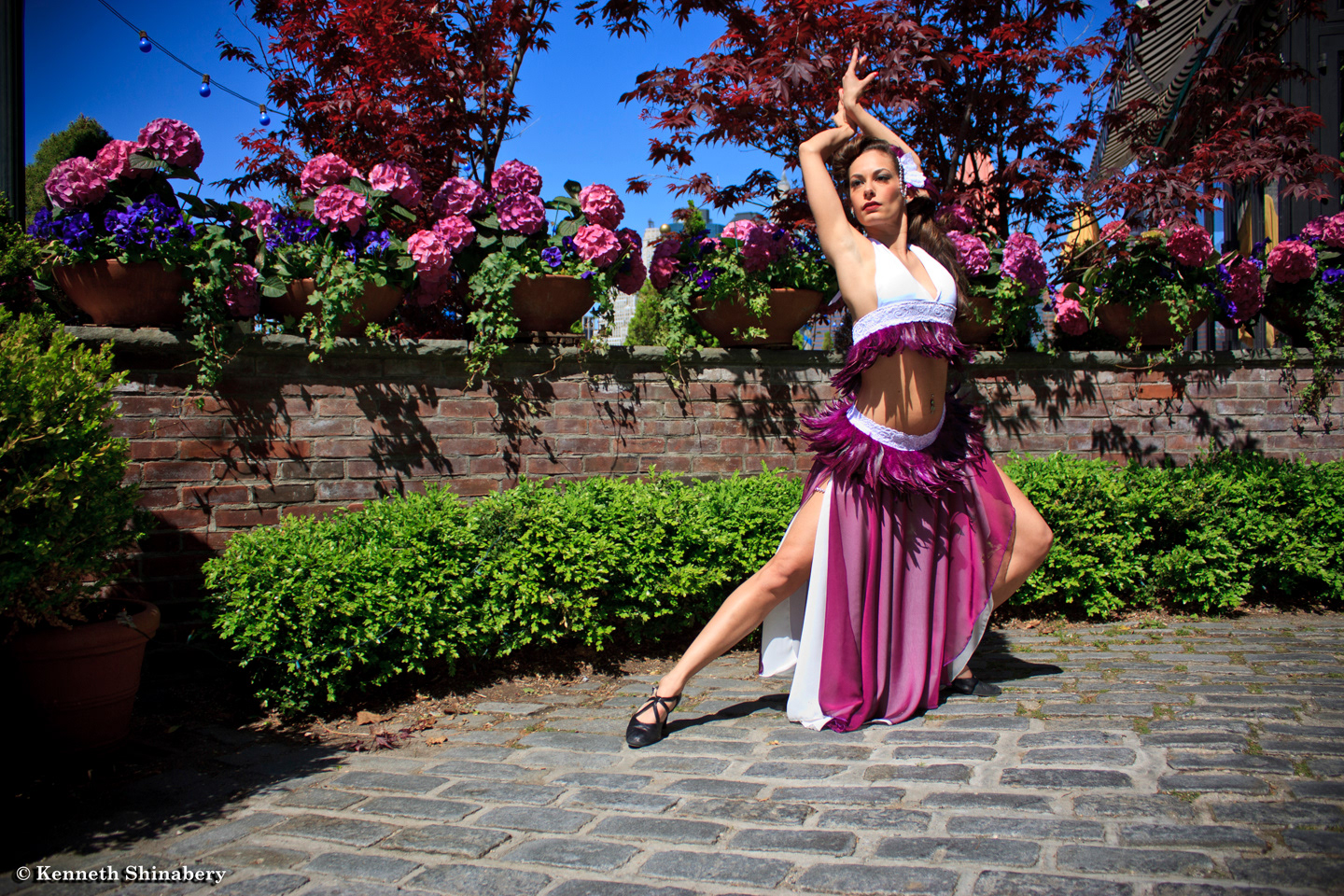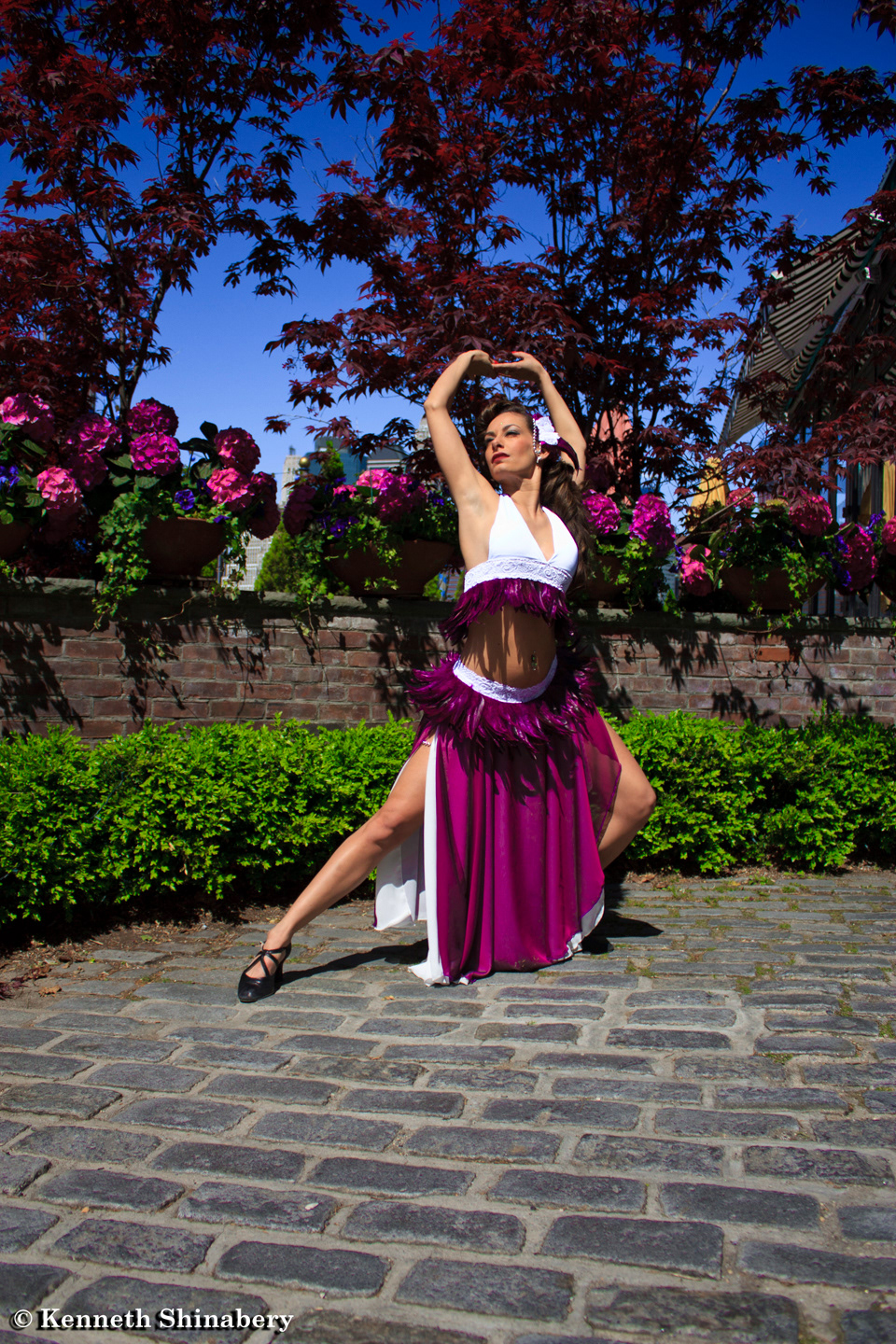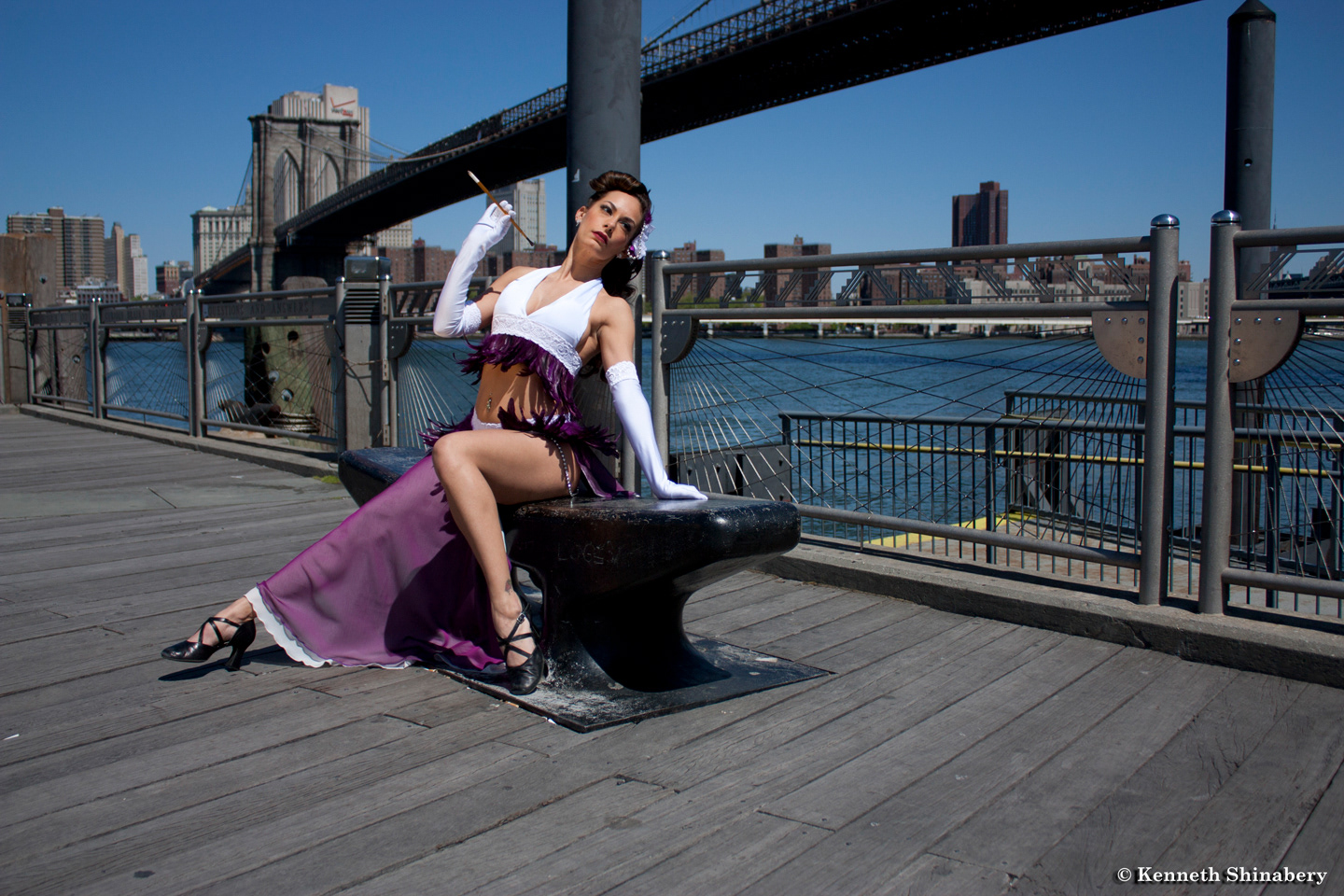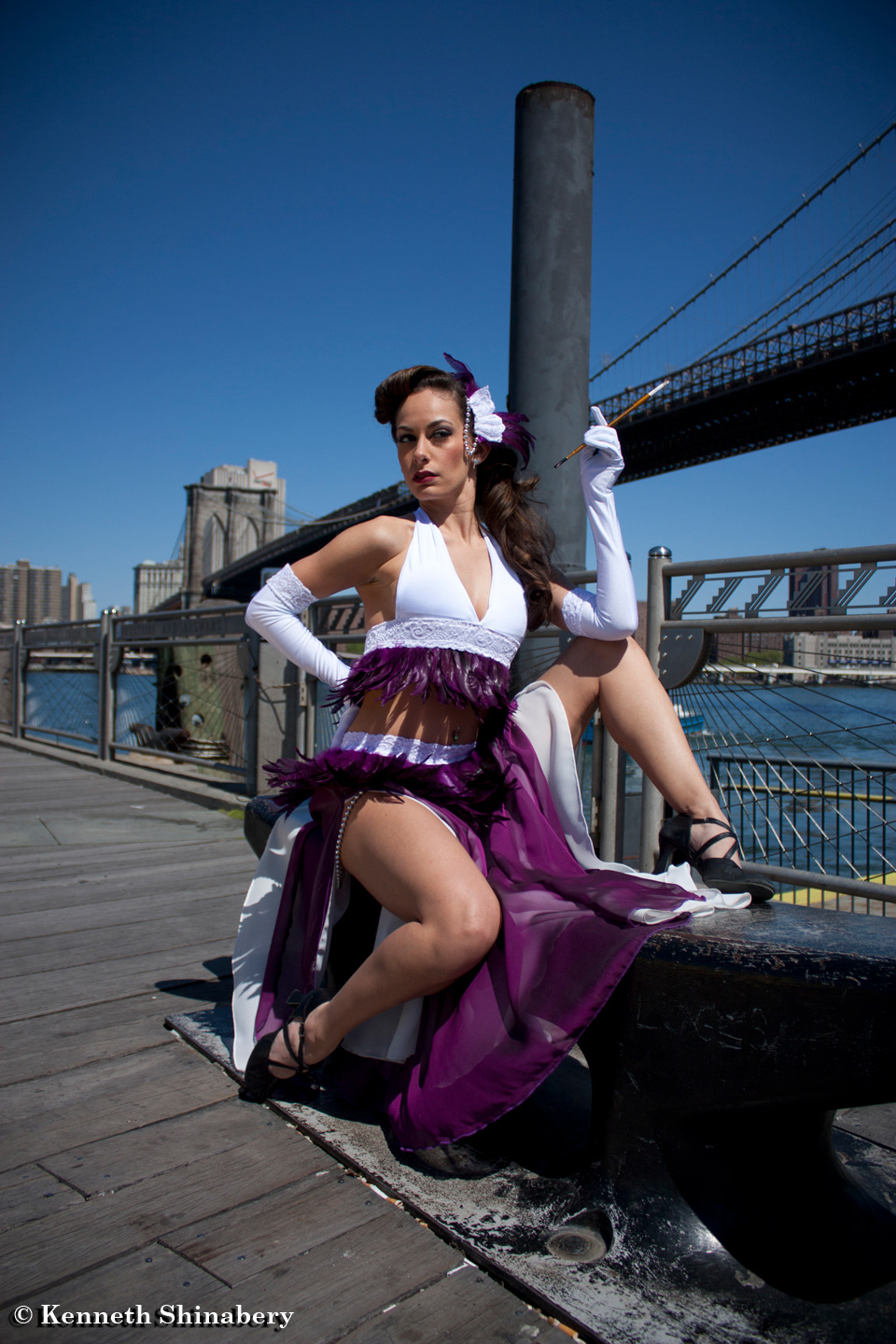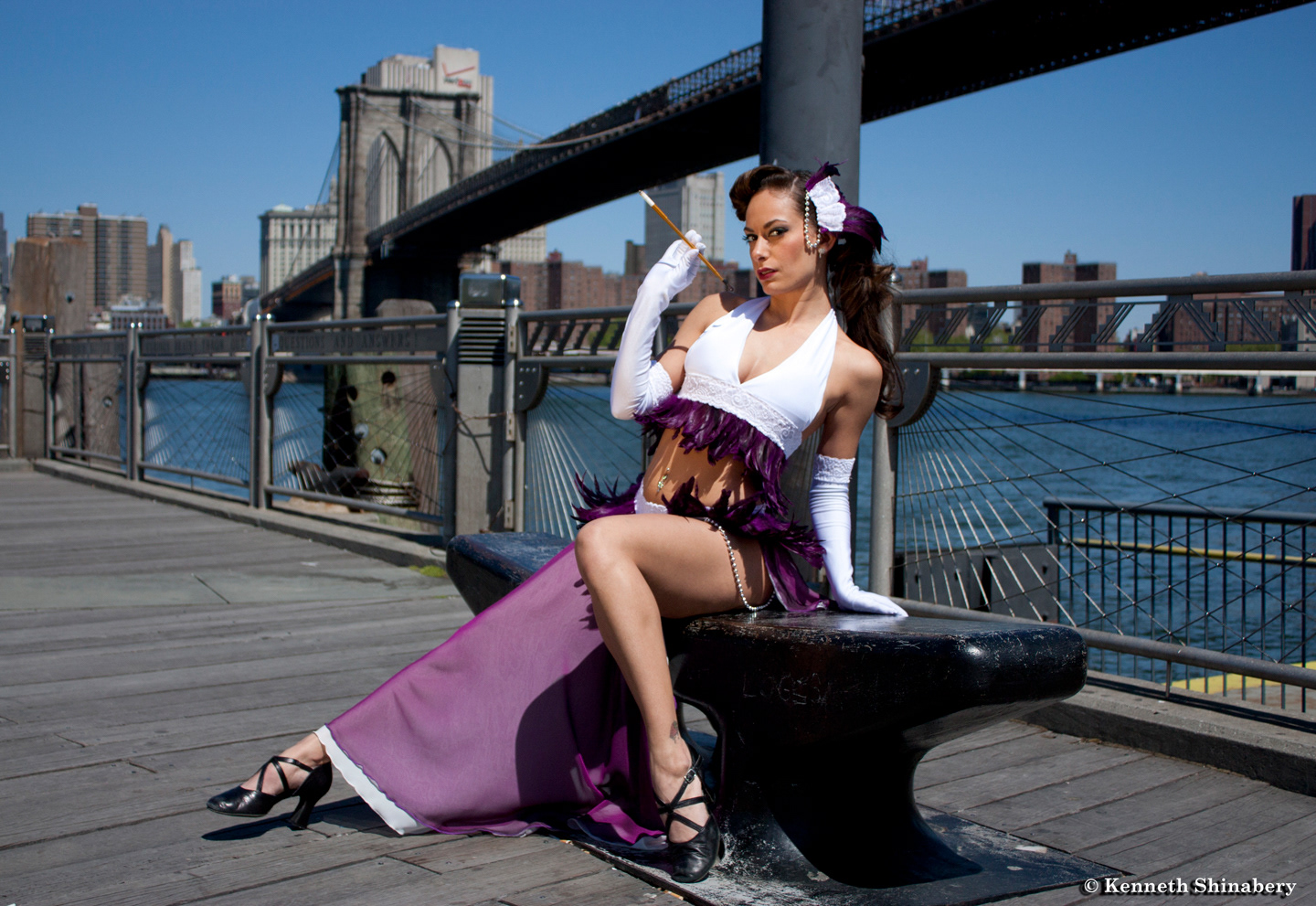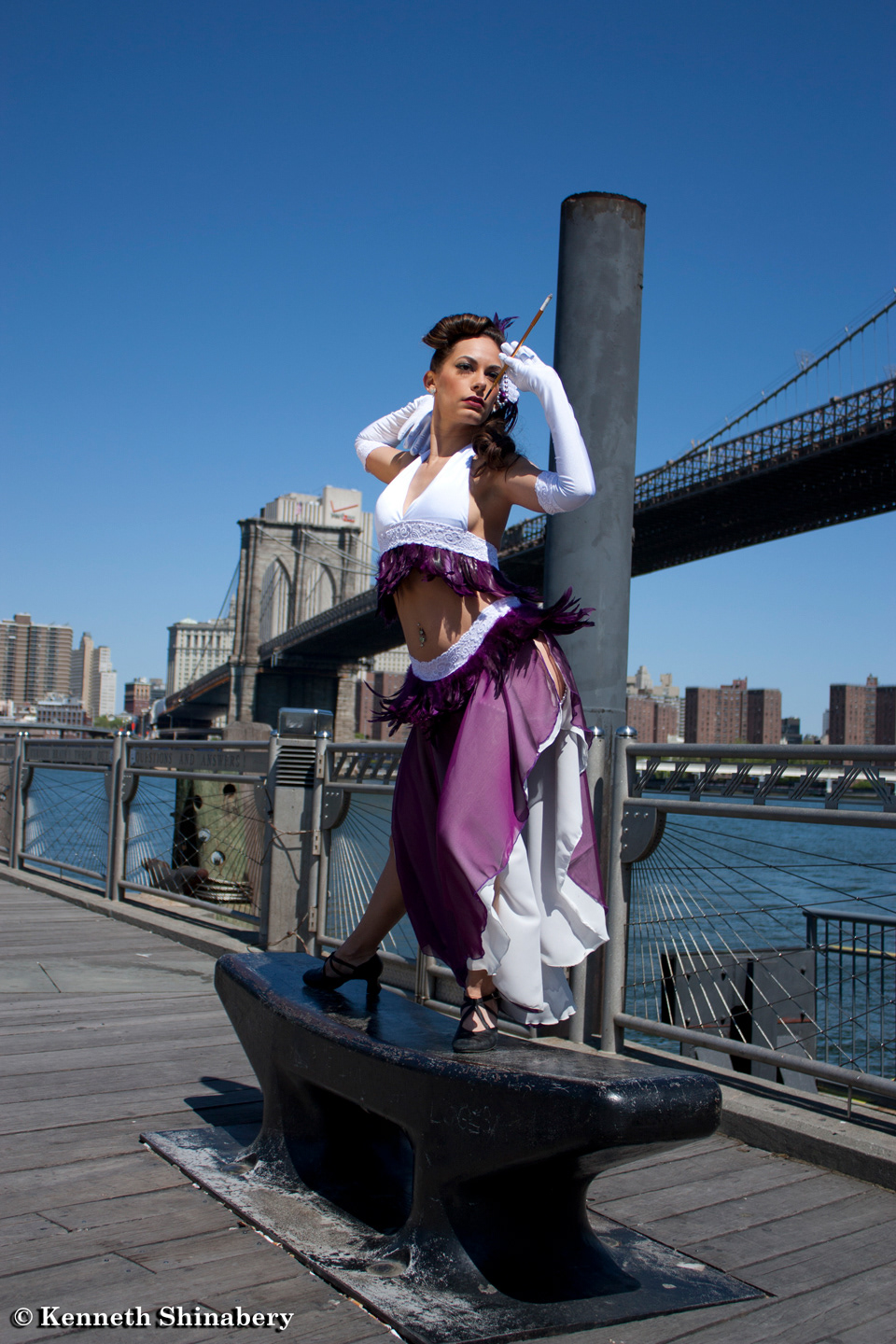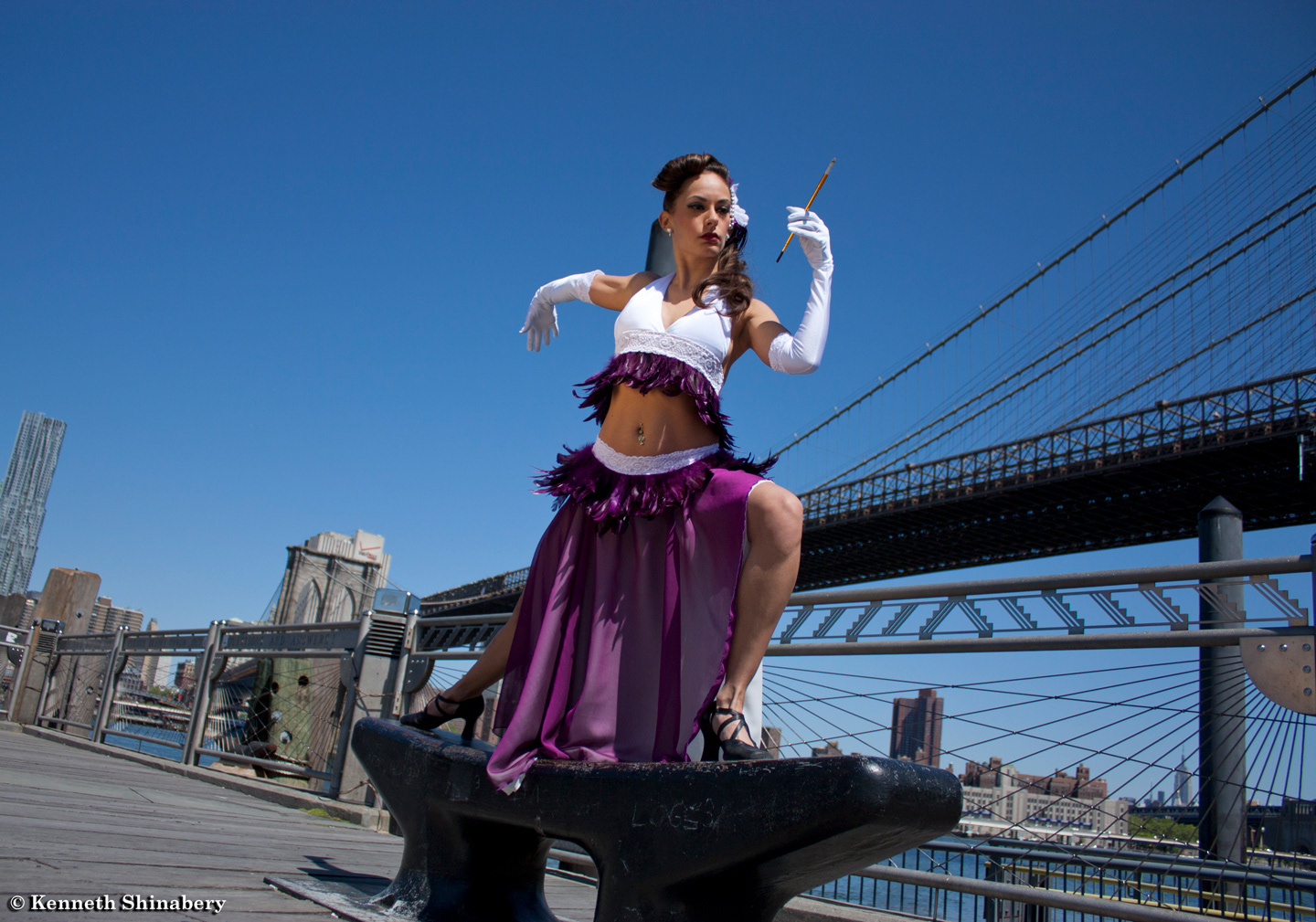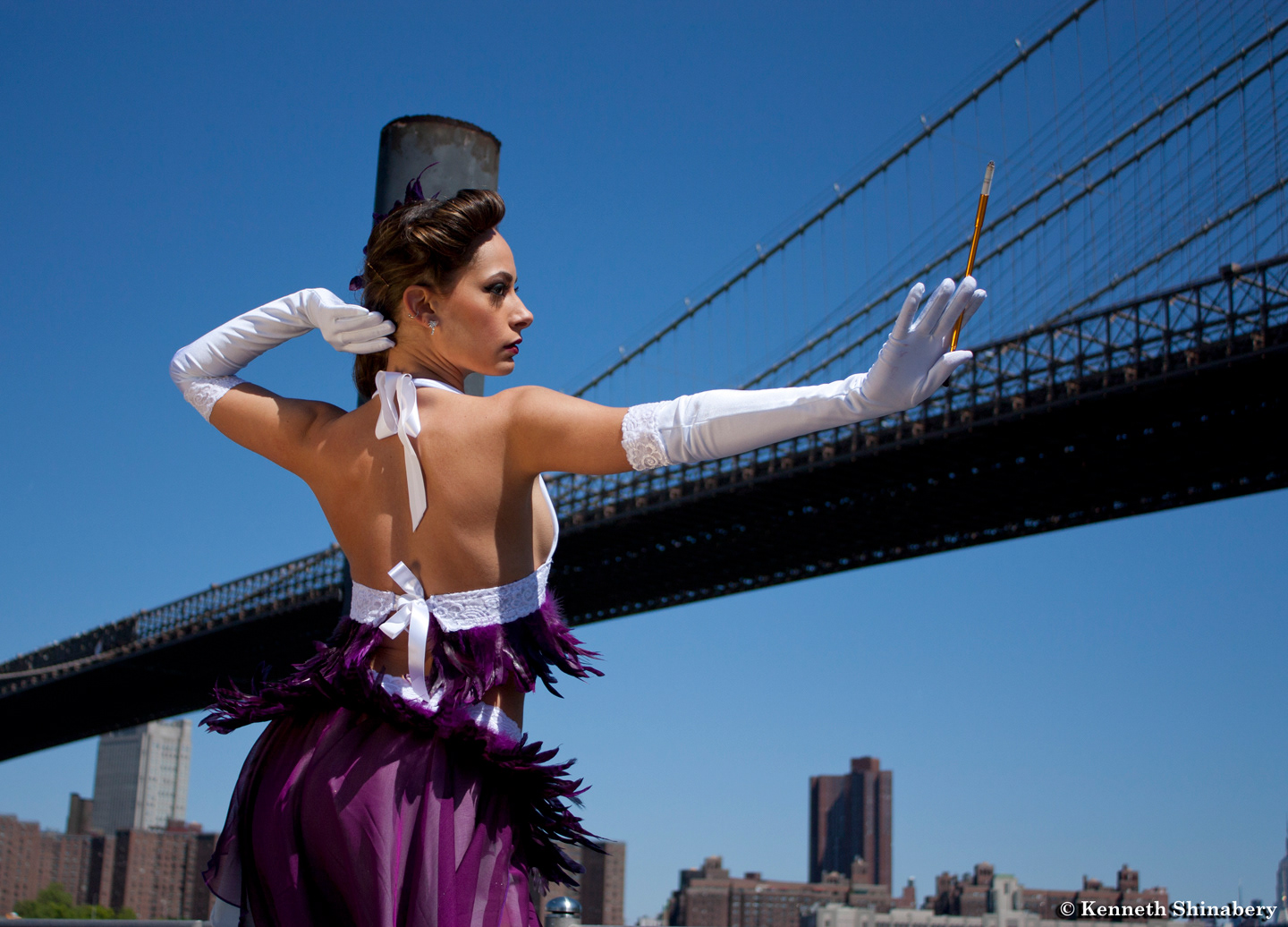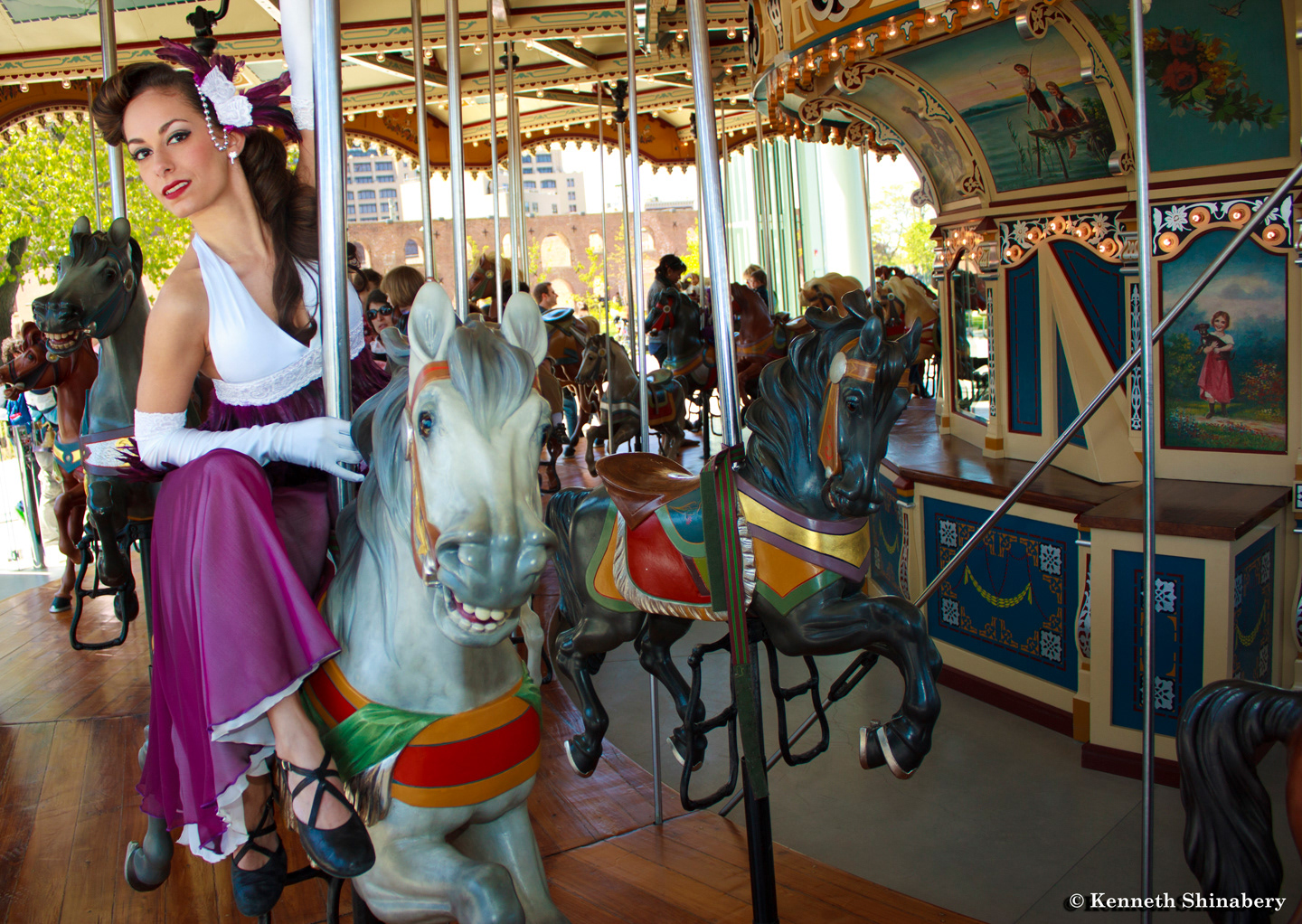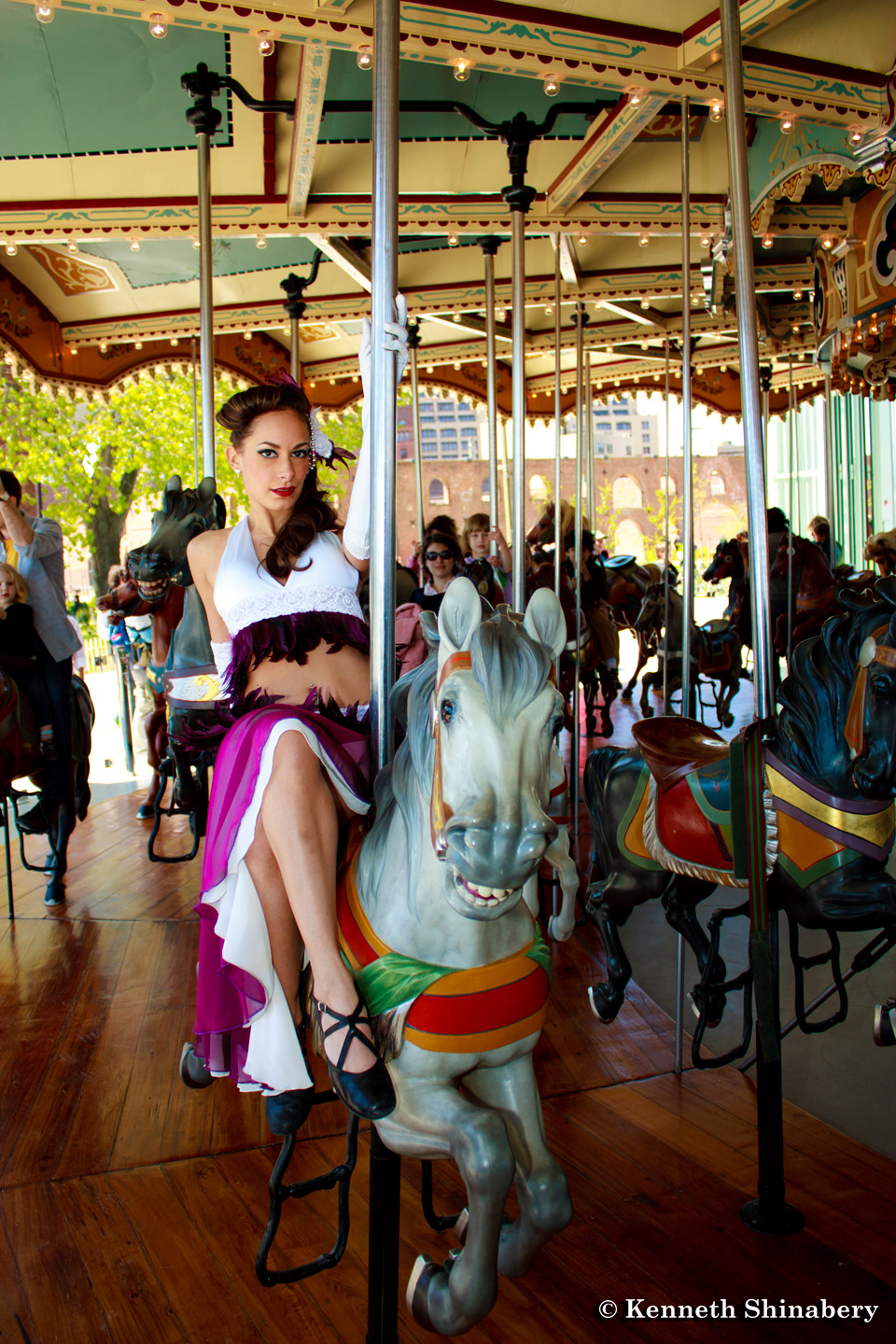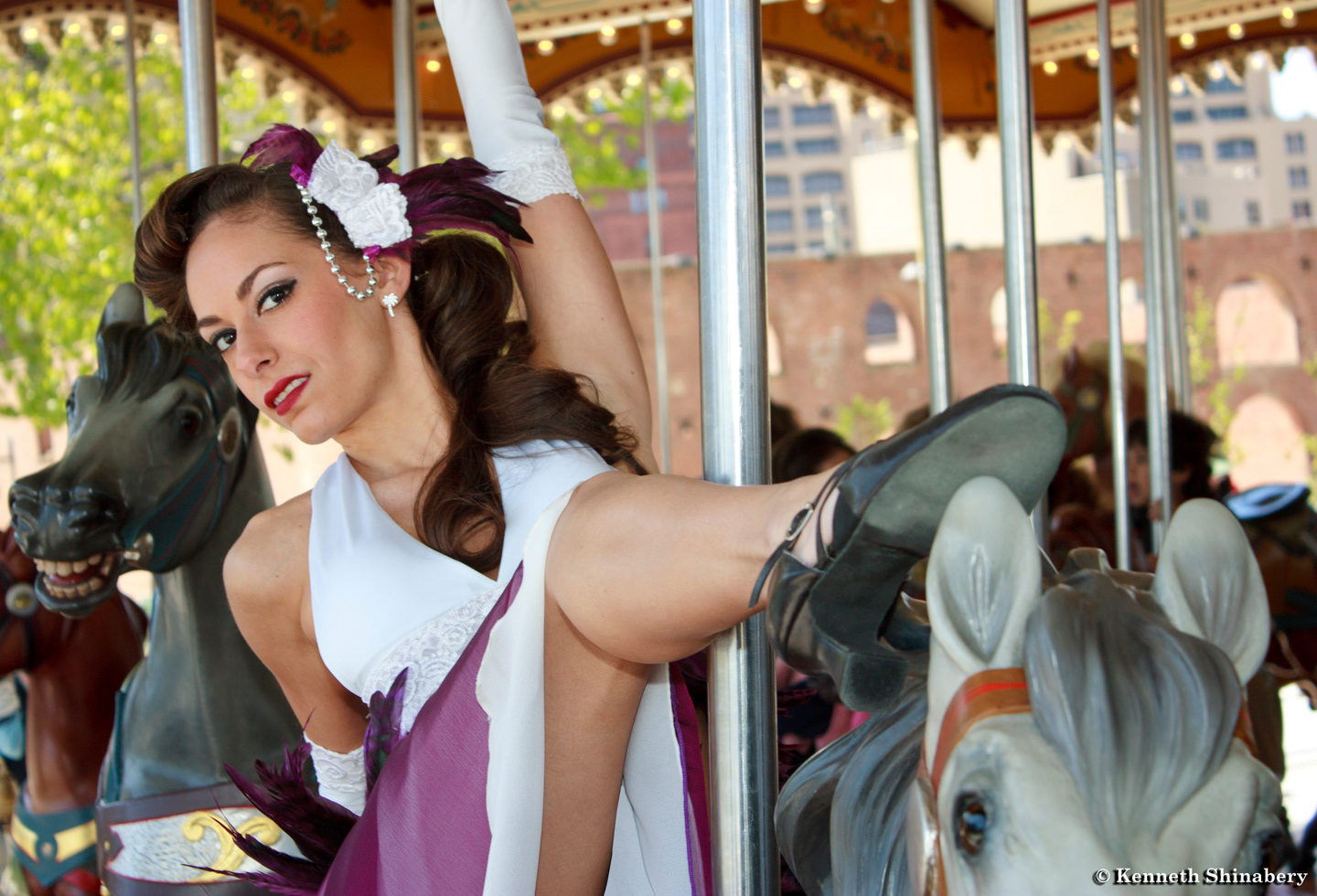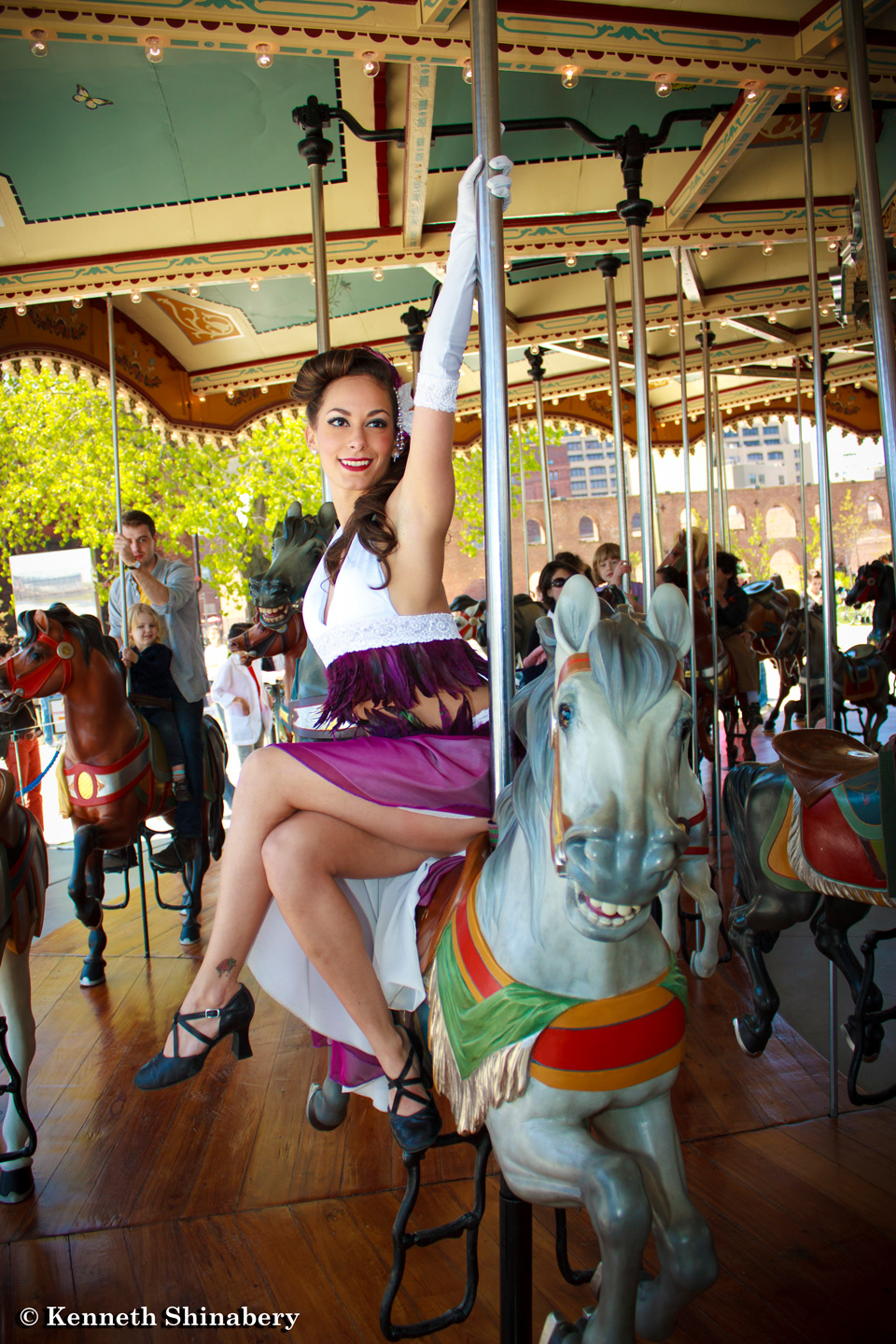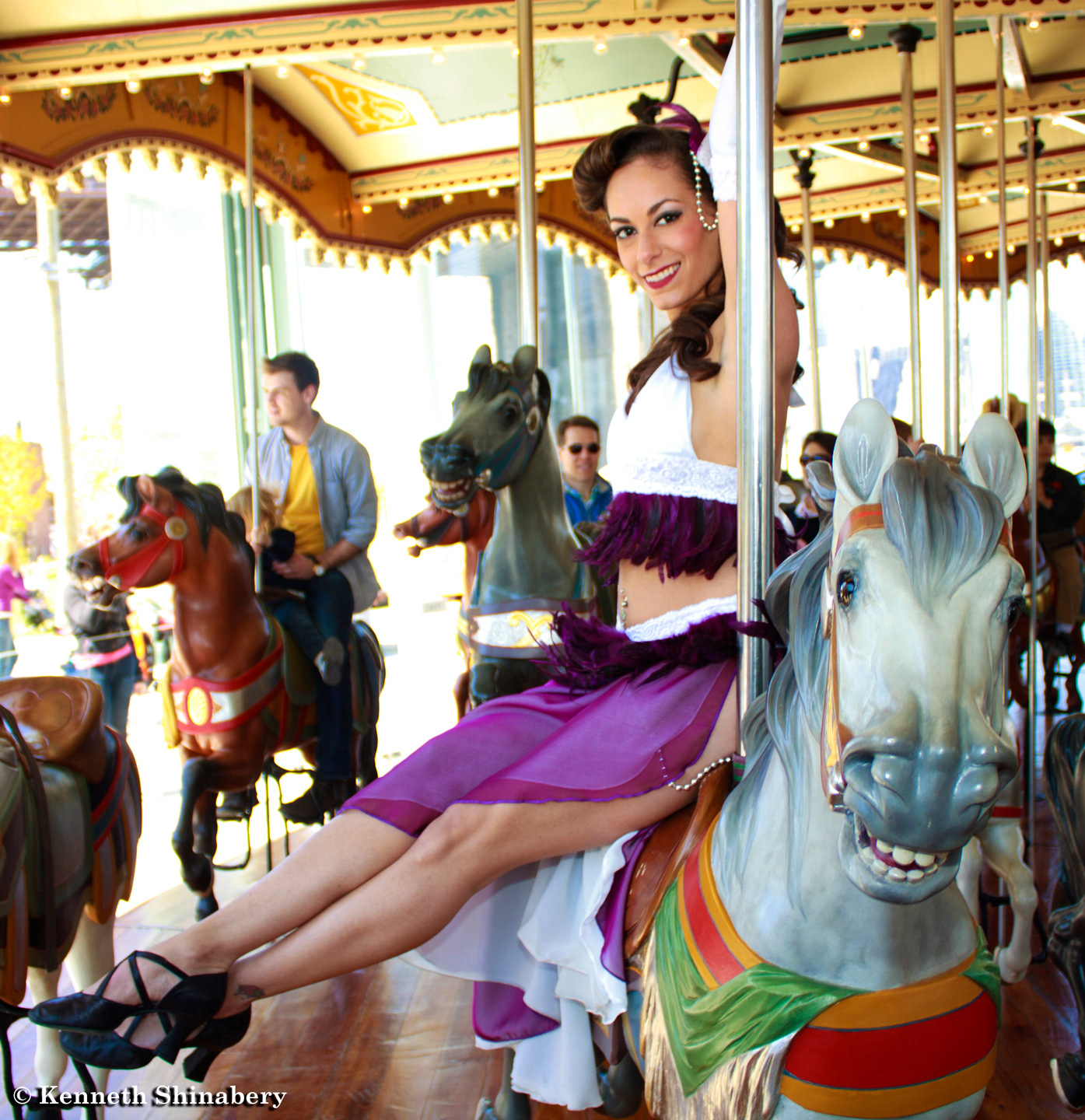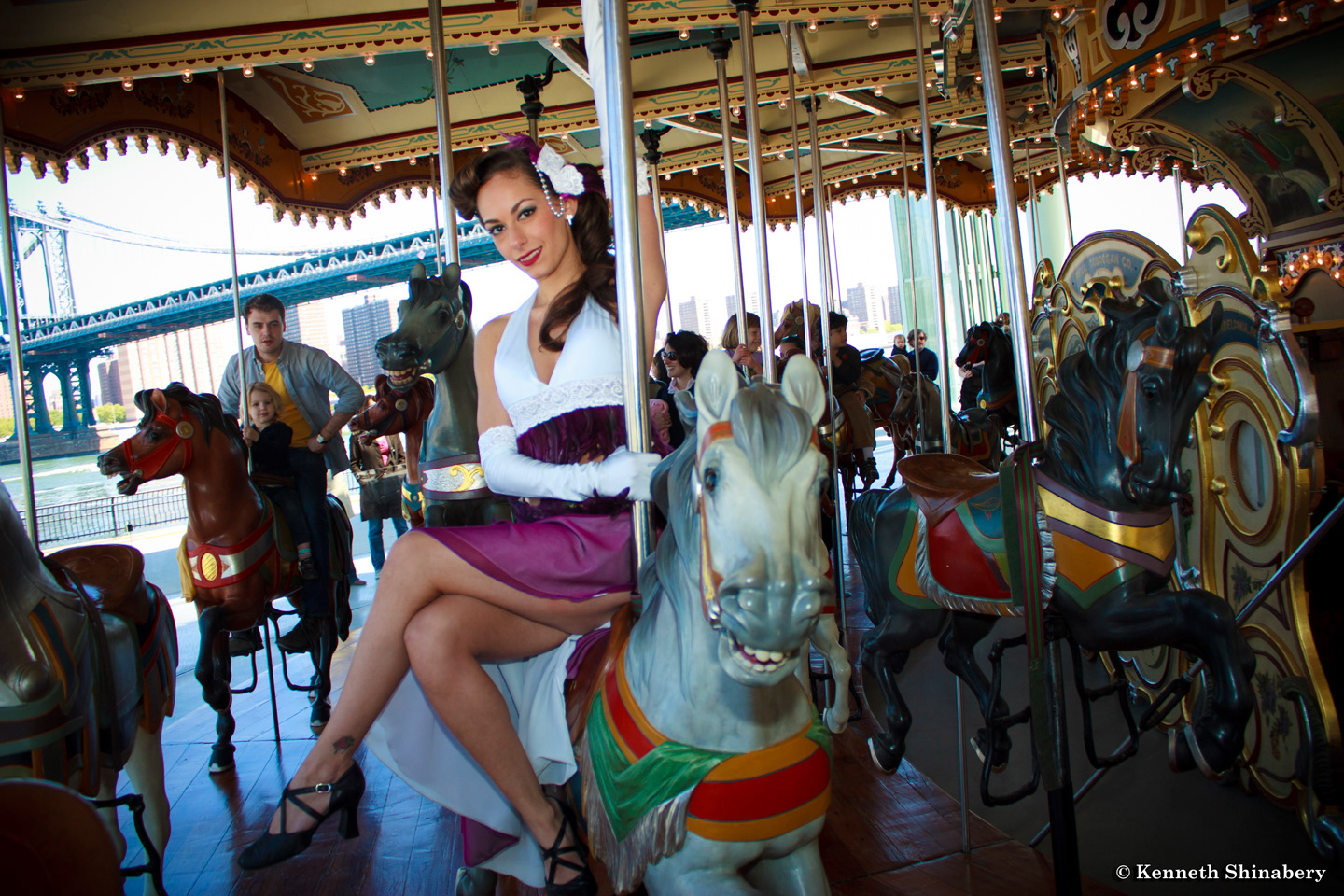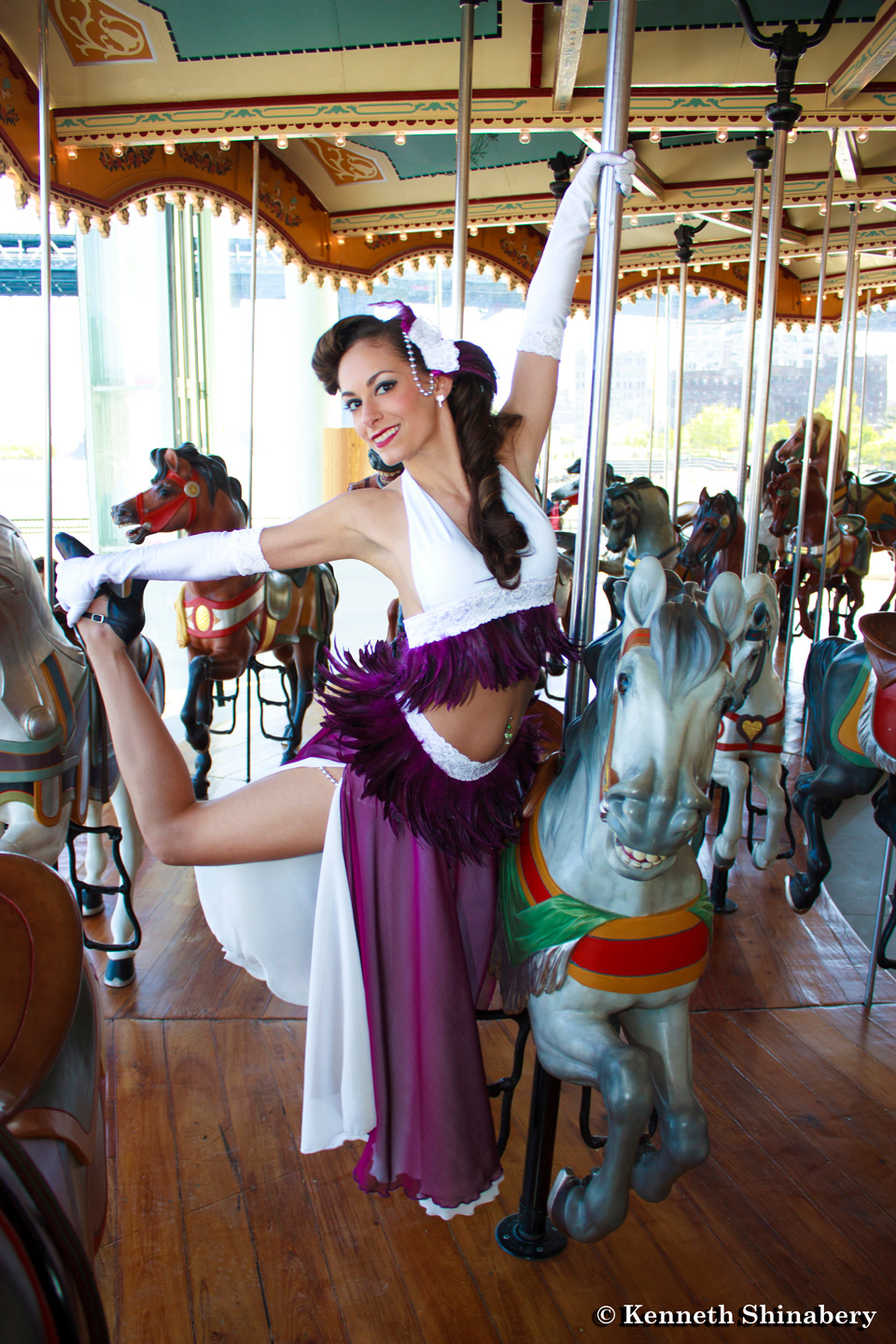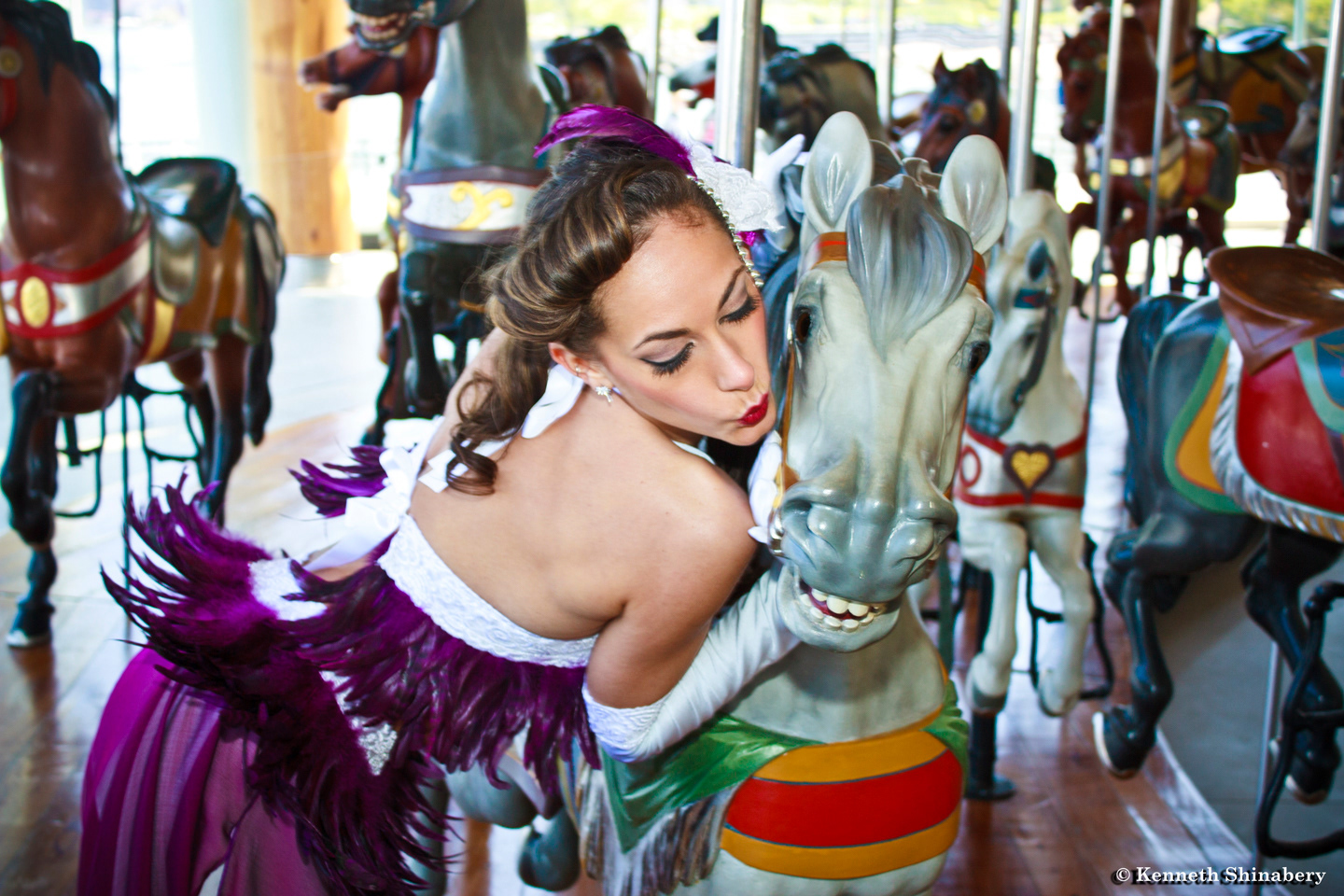 CREDITS
Creative Director / Photographer / Retoucher / Locations
Kenneth Shinabery
Costume Designer
Lorie Gassie
Model / Dancer
Tara Bizub
turnintara@aol.com
email: kshinabery212@gmail.c
om