Creating original content that engages people is a skill that I have learned over time.  LinkedIn's Pulse is another way to publish content that can reach your network quickly, while at the same time is easily found by other LinkedIn users.
My idea was to create articles that are relevant to topics such as Social Media, Art and the Gaming Industry.  This turned out to be brilliant and now I have over 3000 followers on my LinkedIn Pulse feed.  This also has been a good way for me to answer questions that  I receive from followers, thus helping others in the process.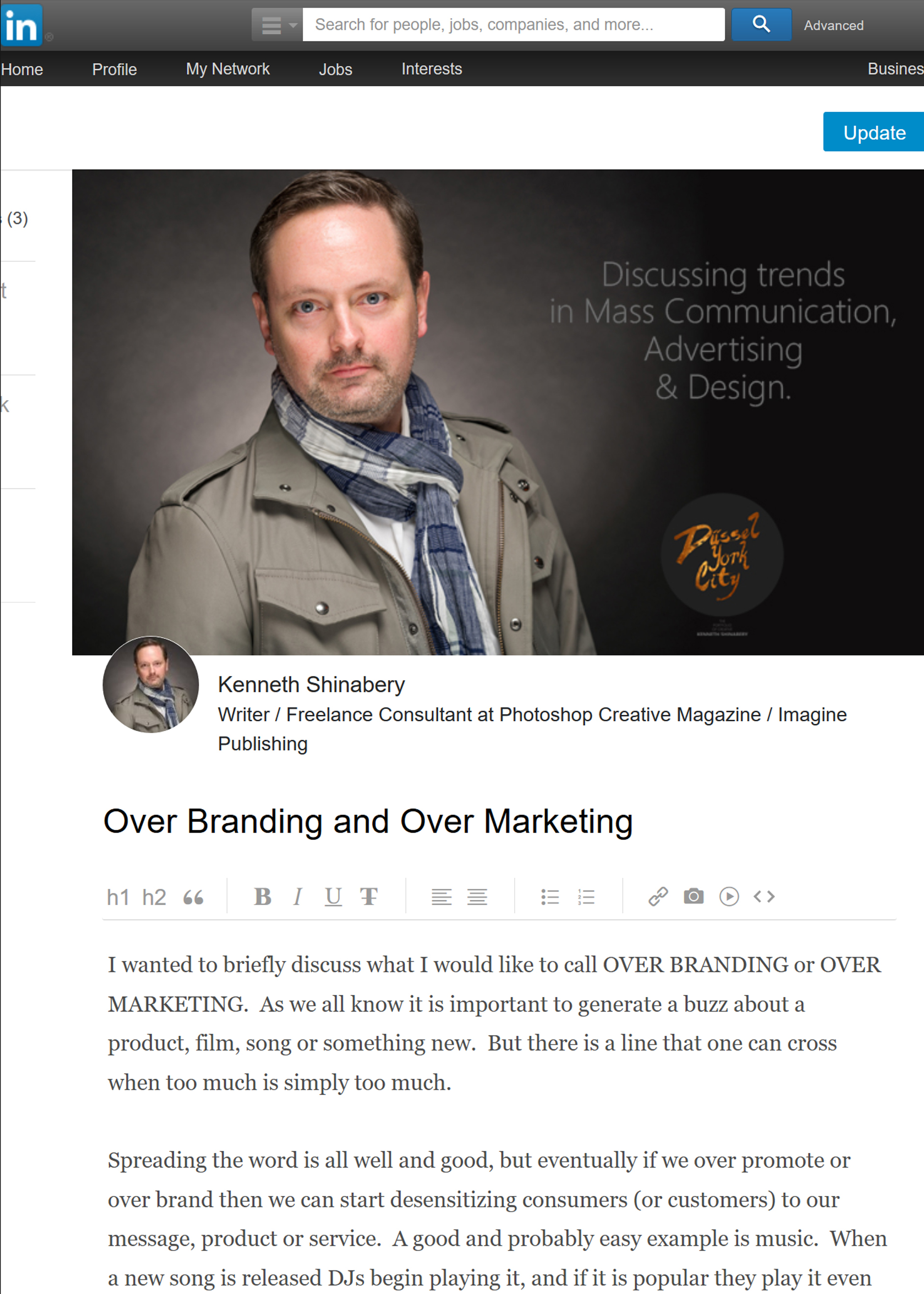 With this piece, I discuss how over branding and over marketing can be harmful.
Many trends in marketing can have successful longevity, while others simply become tiresome.
Here I talk about how subscribing to services that generate fake likes on Social Media can damage one's credibility.
I am a Firefox fan, however there are several sites moving away from being Firefox friendly.