Starbucks #MiniBarista Campaign
The idea was to create a spec ad campaign for Starbucks that was not only interactive and fun, but that could be shared via various social media channels.
Guests who purchased Starbucks products inside the cafe would receive a postcard with die-cut figures that they could easily pop out.  These figures would be called MiniBaristas and there would be 5 to 6 cards to collect.  Those who purchased a product could then set up a scene with the MiniBaristas and their products.  They could then take a photo and share it via their personal social media channels such as: Facebook, Intsagram, Pinterest, Snapchat, Vimeo, Vine, etc.  Using the hashtag #MiniBarista, it would create a viral campaign that would attract a large amount of attention and would be interesting for viewers to search for images and videos that were created.
In addition, the promotion could be paired with a contest.  Guests who took a picture of their MiniBaristas could upload the images or videos to a website such as Starbucks.MiniBarista.com (for example).  Each day or week there could be a winner during the promotion.  At the end of the promotion, a grand finalist or would be chosen to receive a bigger prize.  This could be a trip to Seattle or something special.  The contest portion is where Starbucks actually is engaging their customers.  Rewards or prizes given out would encourage people to participate.
Additionally, winners could have their images shown at the closest Starbucks location.  Which encourage winners to have their friends and family visit to see their winning image!
Of course there could be in store promotion for the campaign.  This would include signs, stands, door posters etc.  I believe featuring how the MiniBaristas could be set up would be one way to promote the campaign.  Another way would to have a picture of a group of friends setting up their scene and taking a picture with their cell phone. 
What makes this campaign intriguing is that it could be produced in several countries, thus producing an intersting reaction by Starbucks fans everywhere!
Since this campaign is merely spec, the images seen here are mock-ups of how guests of the coffee shop could interact with the figures.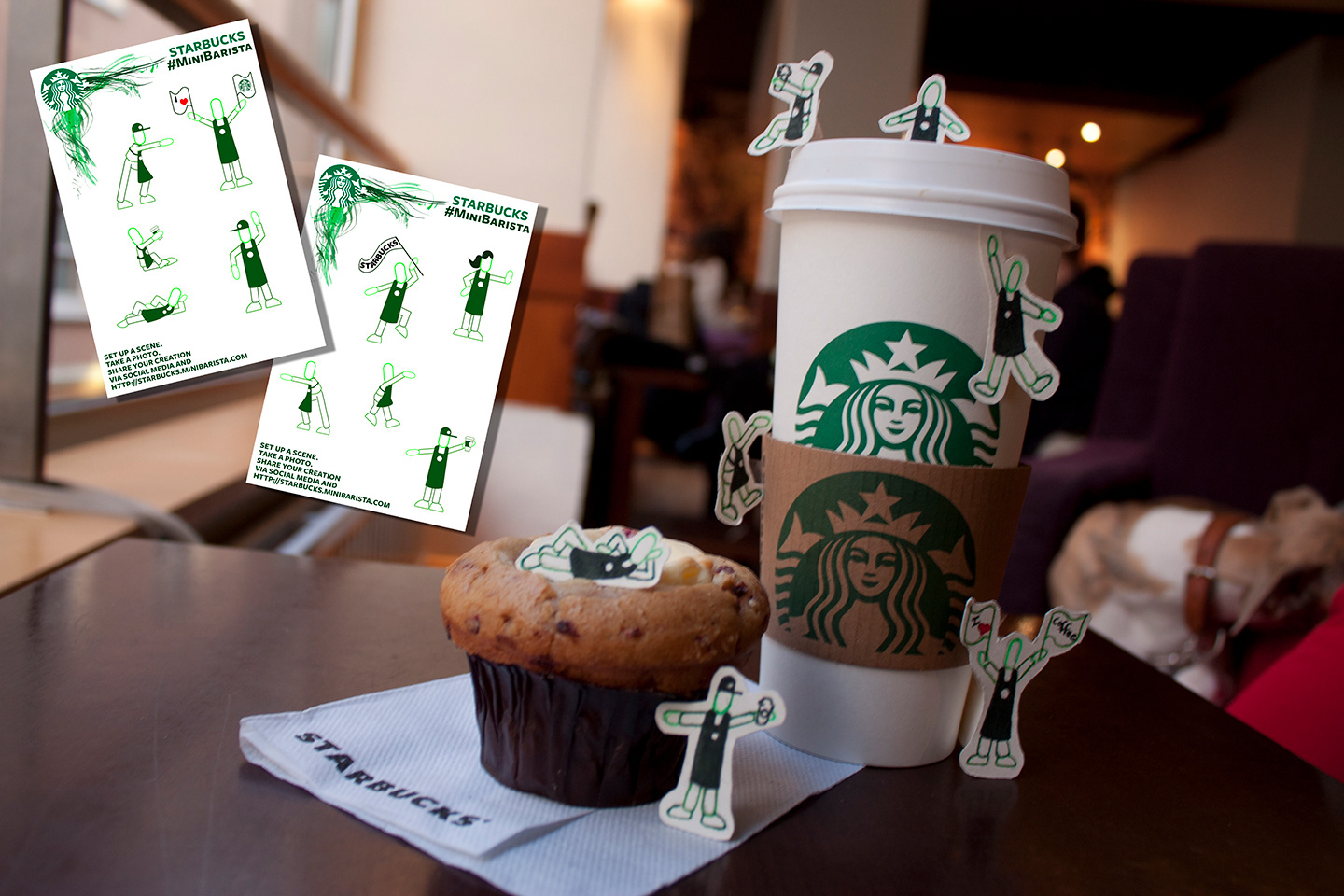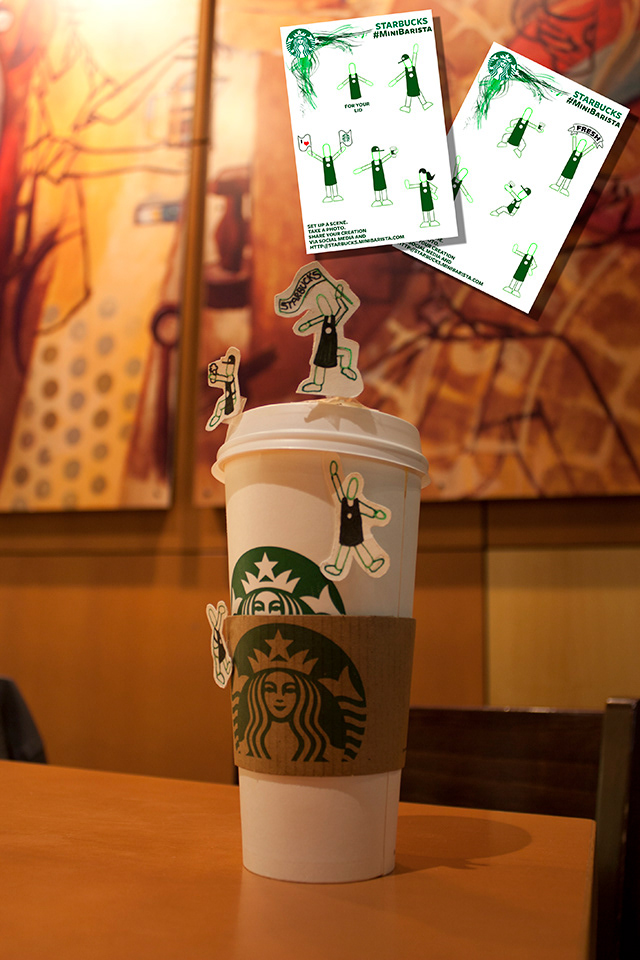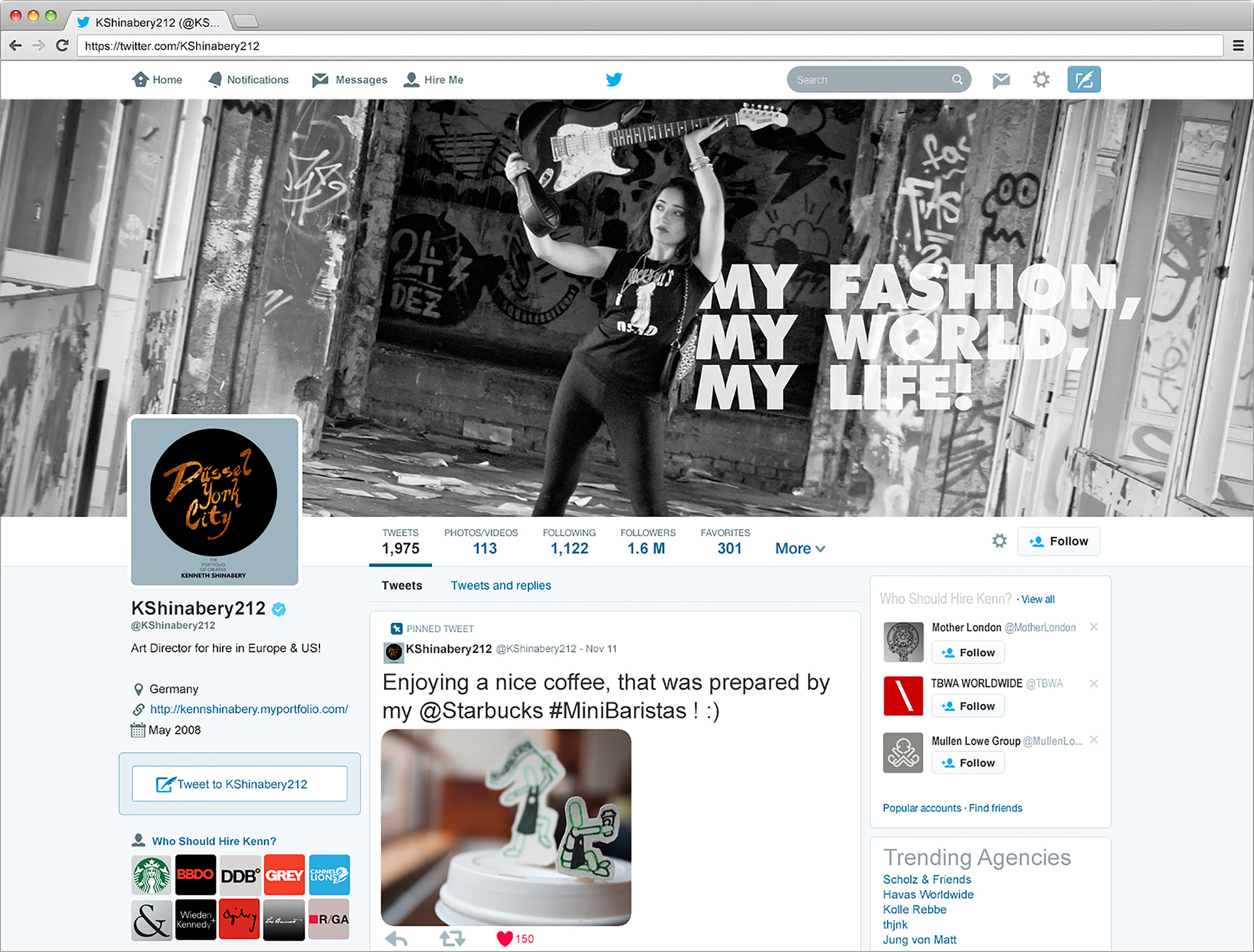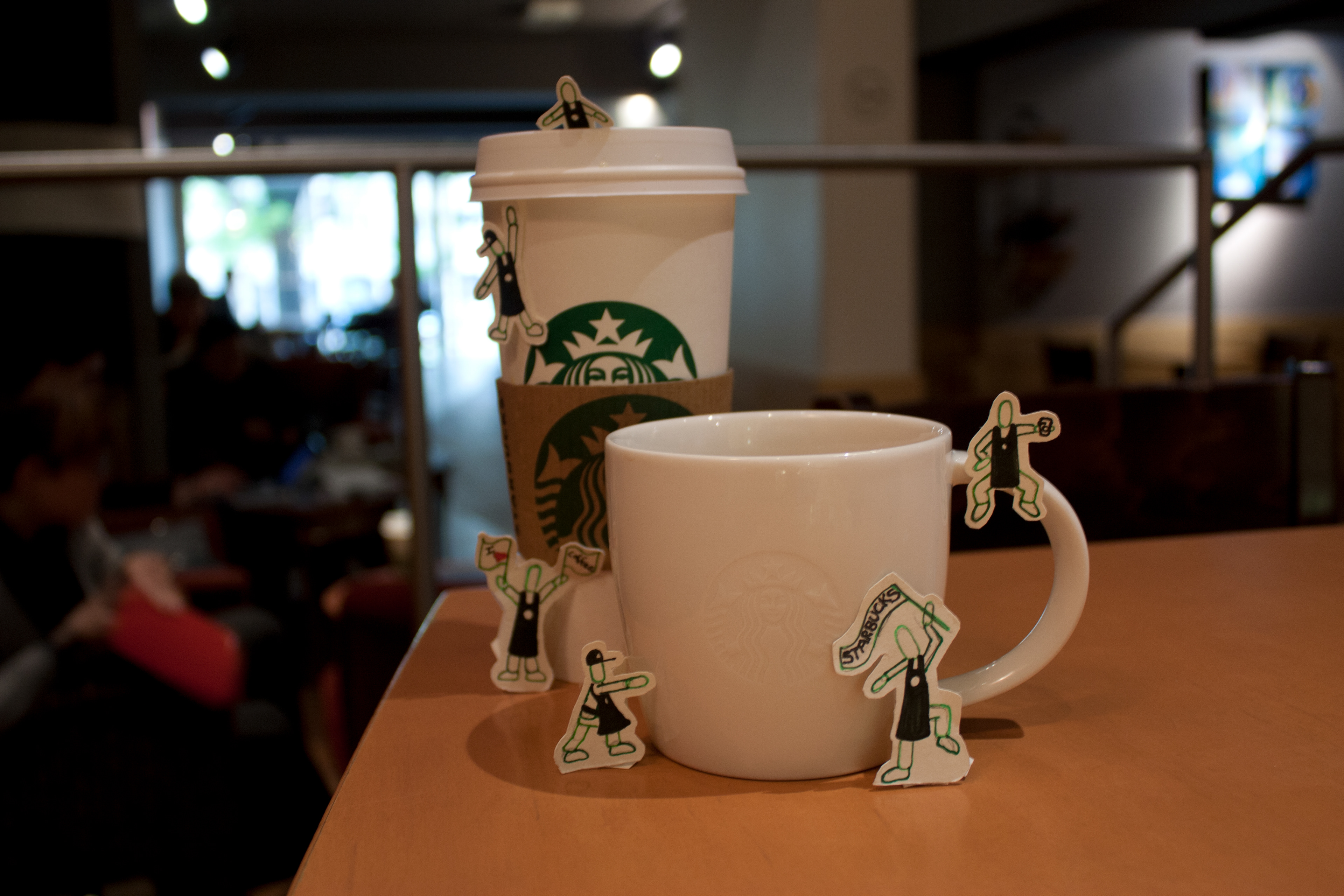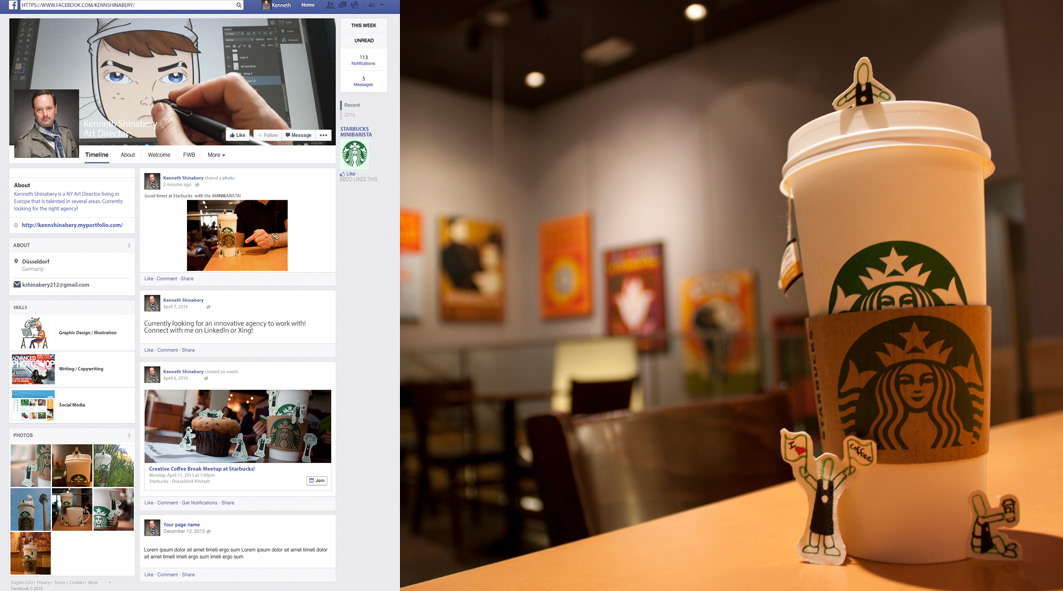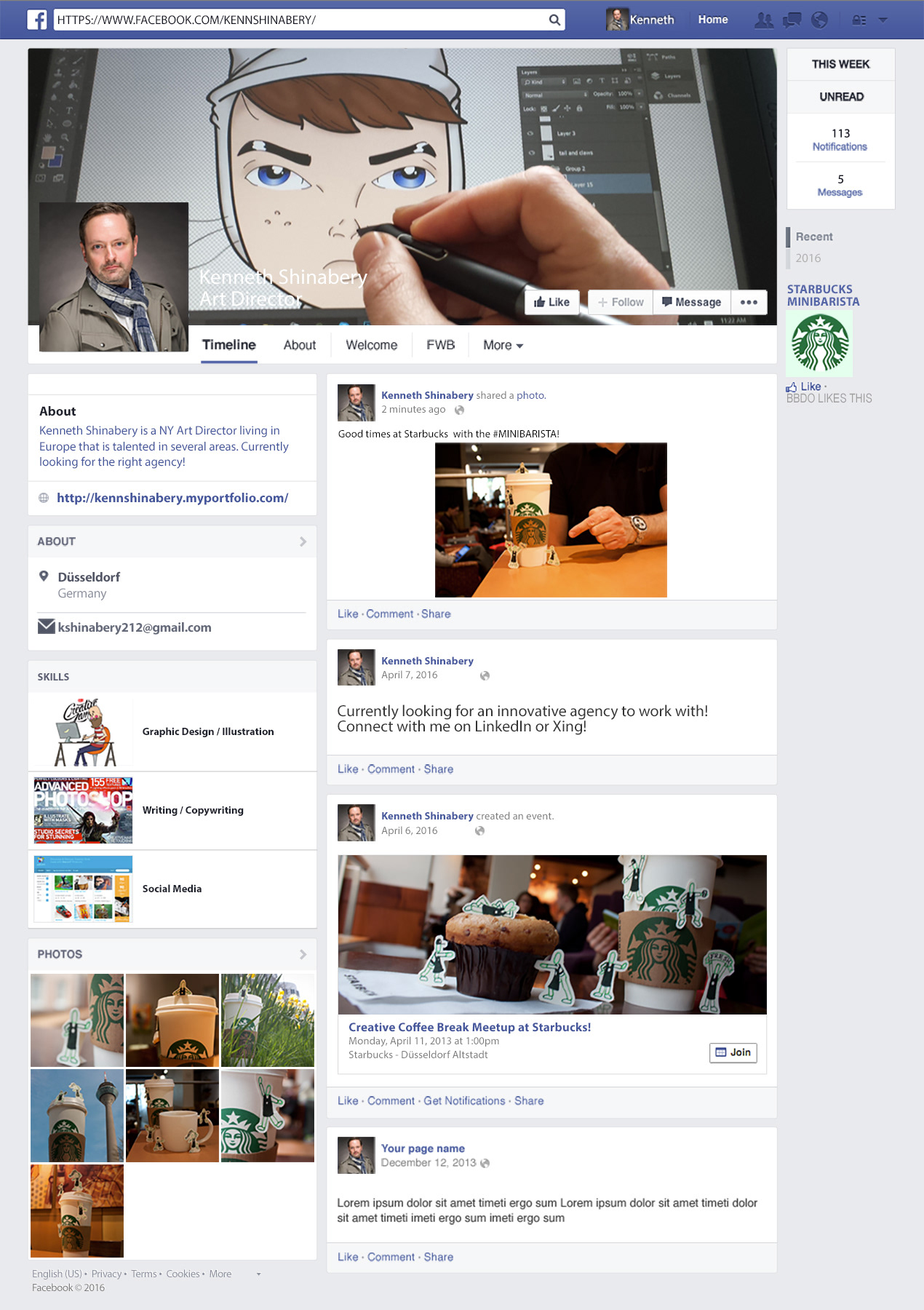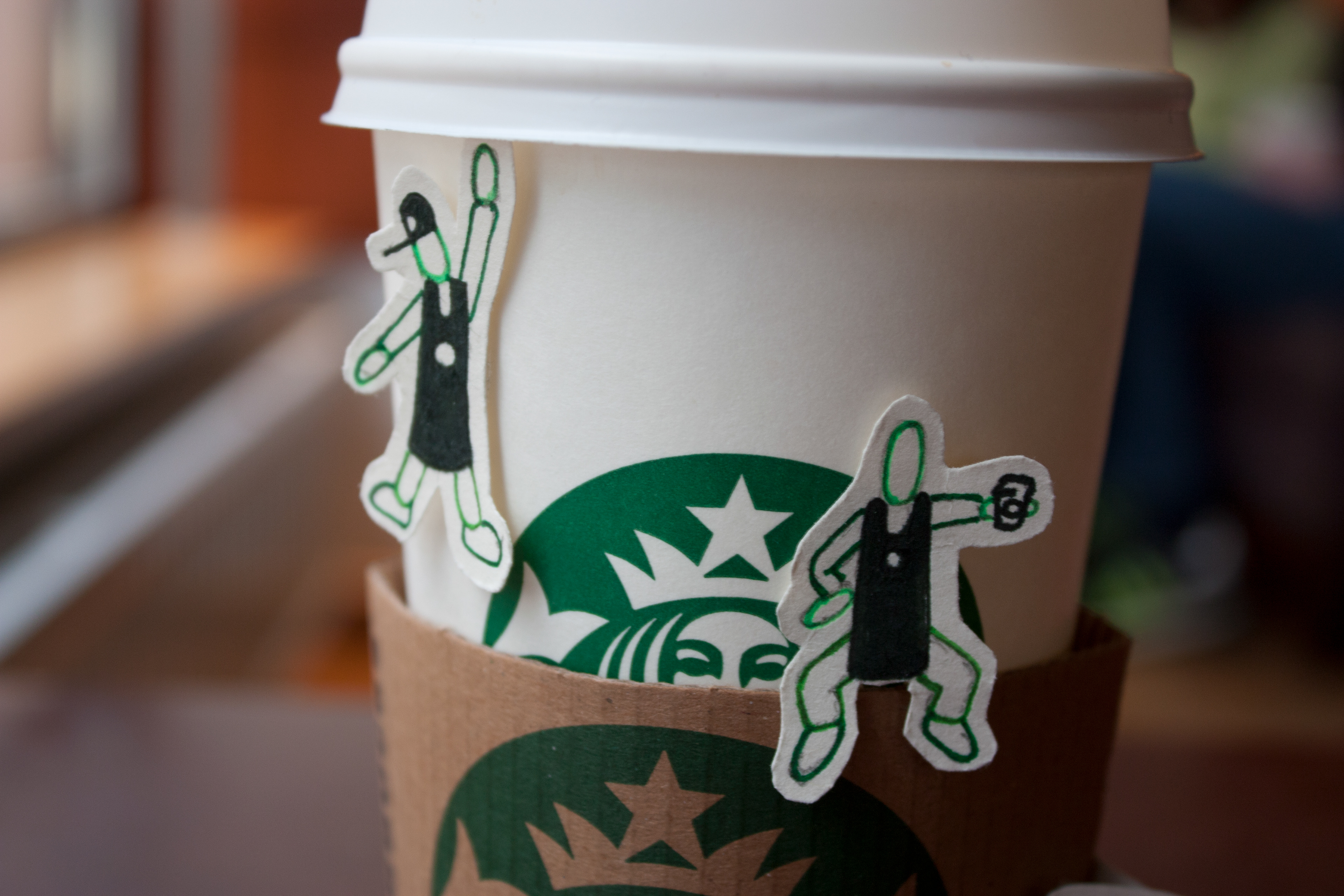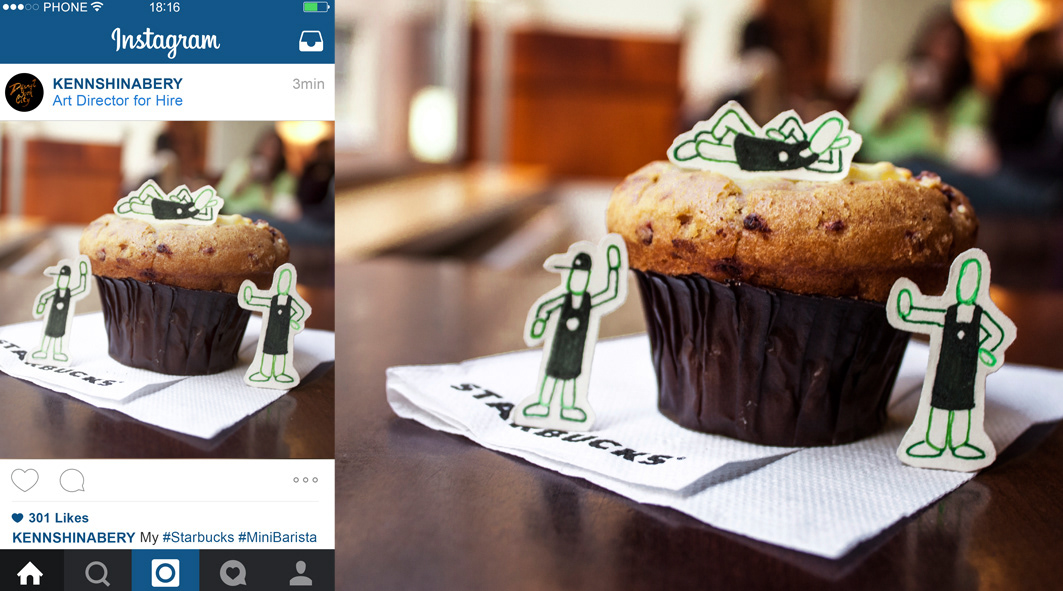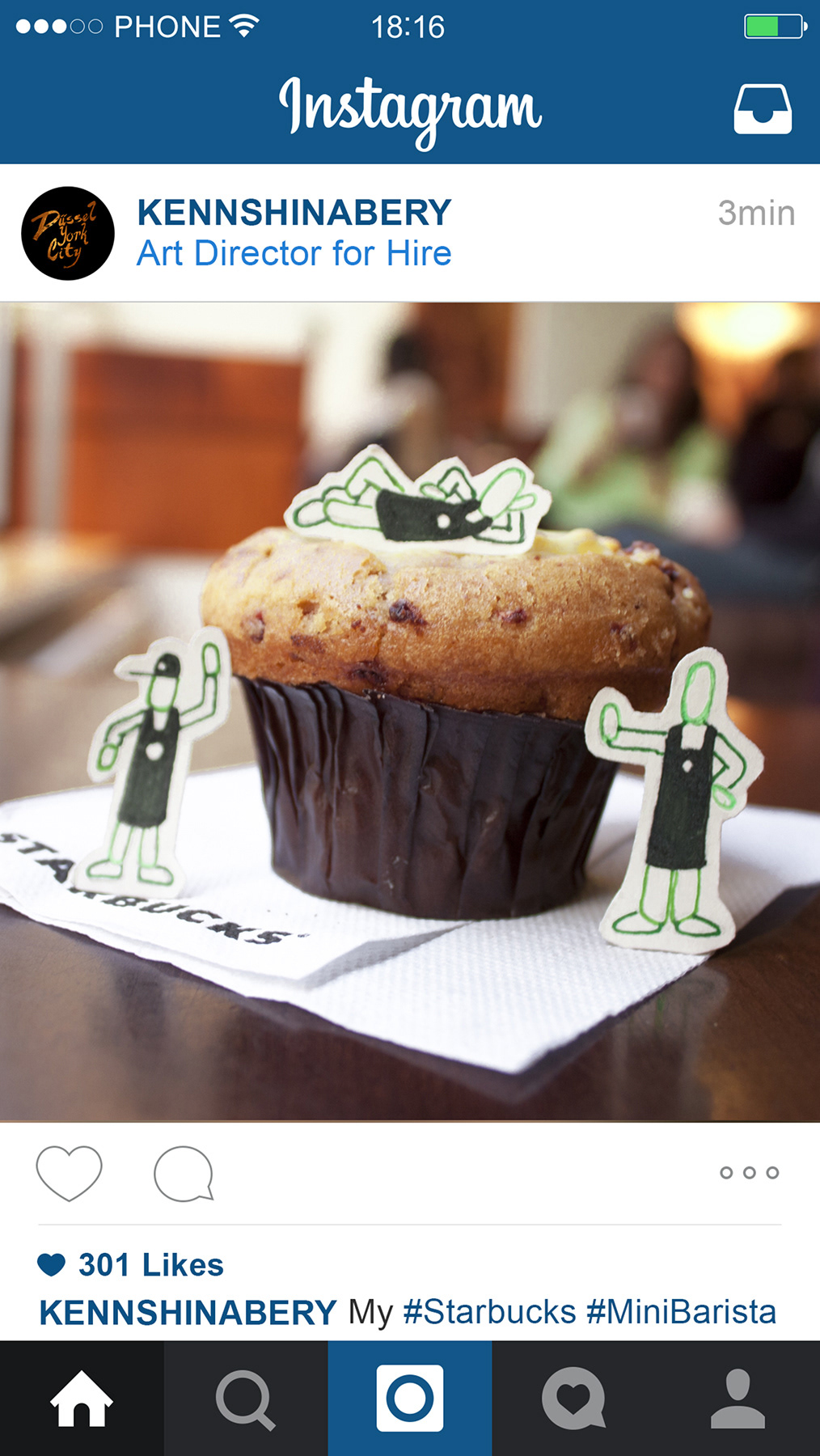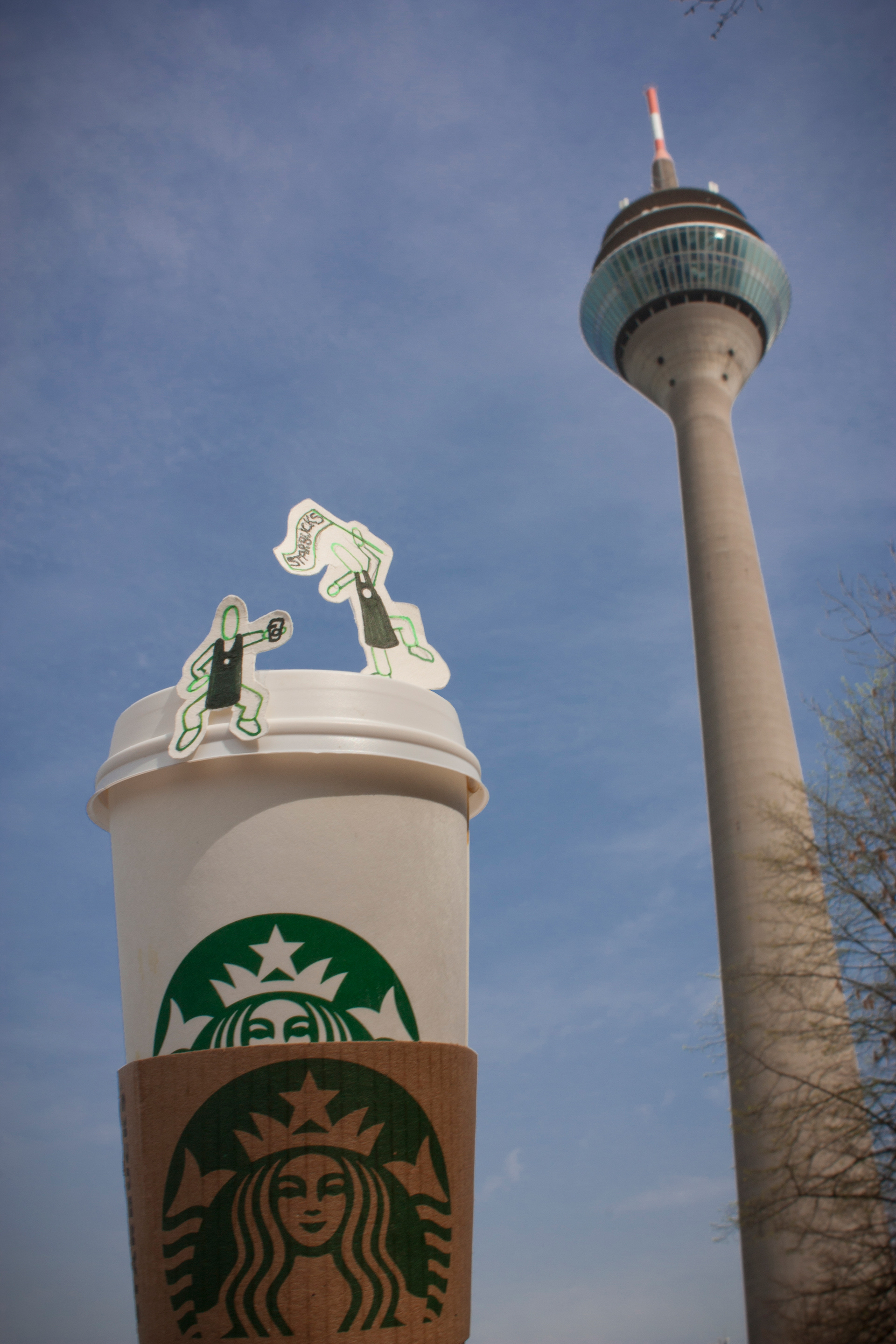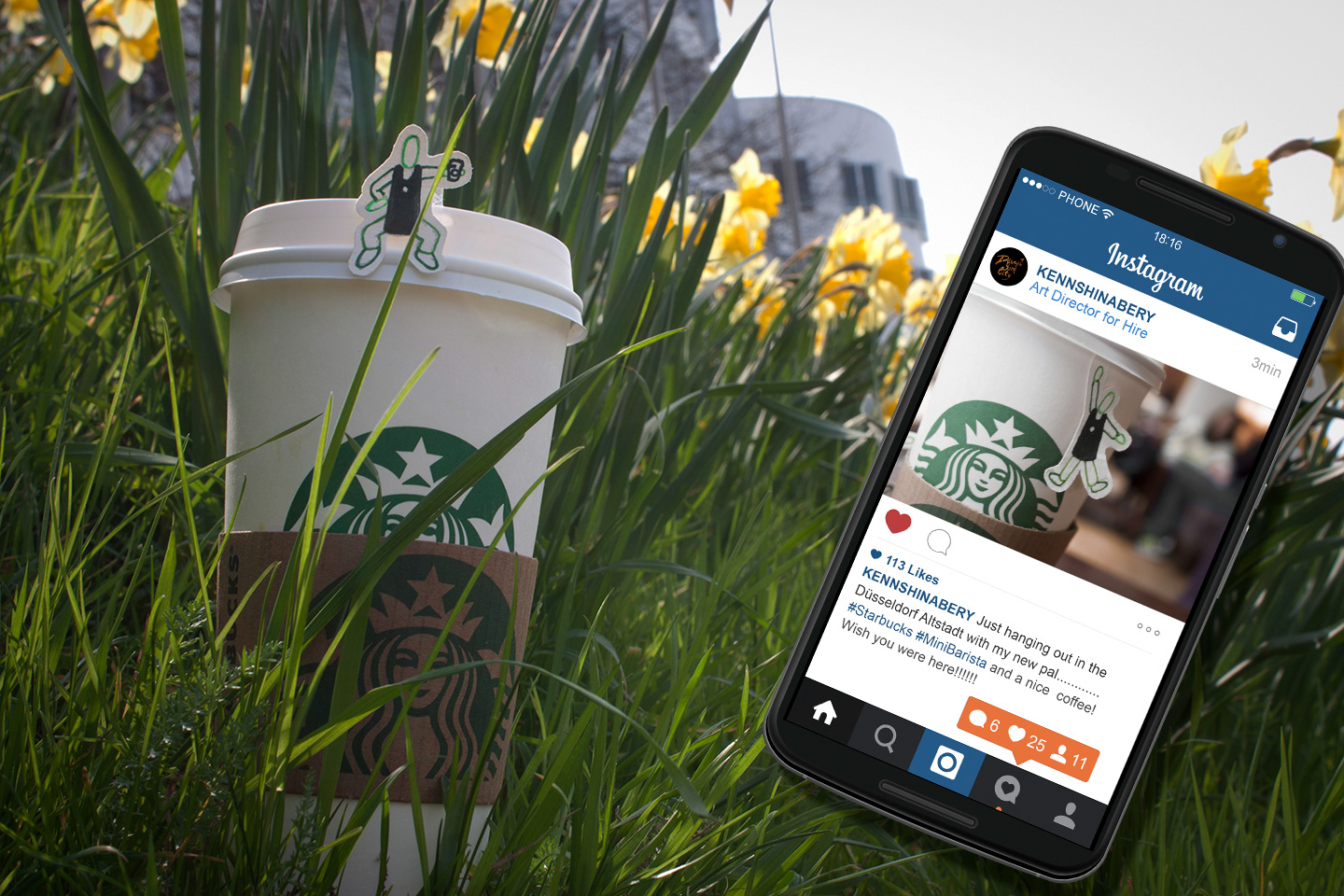 email: kshinabery212@gmail.com