OVERWATCH: SOMBRA - VECTOR GRAPHIC
I decided to create another vector graphic based on Sombra from Blizzard Entertainment's Overwatch.  For this version I decided to go with a completely new style.  This time, I wanted to give her a more traditional Manga style appearance.

This image was created using a Wacom MobileStudio Pro and Adobe Illustrator.  Below you will see the design from sketch to final vector graphic.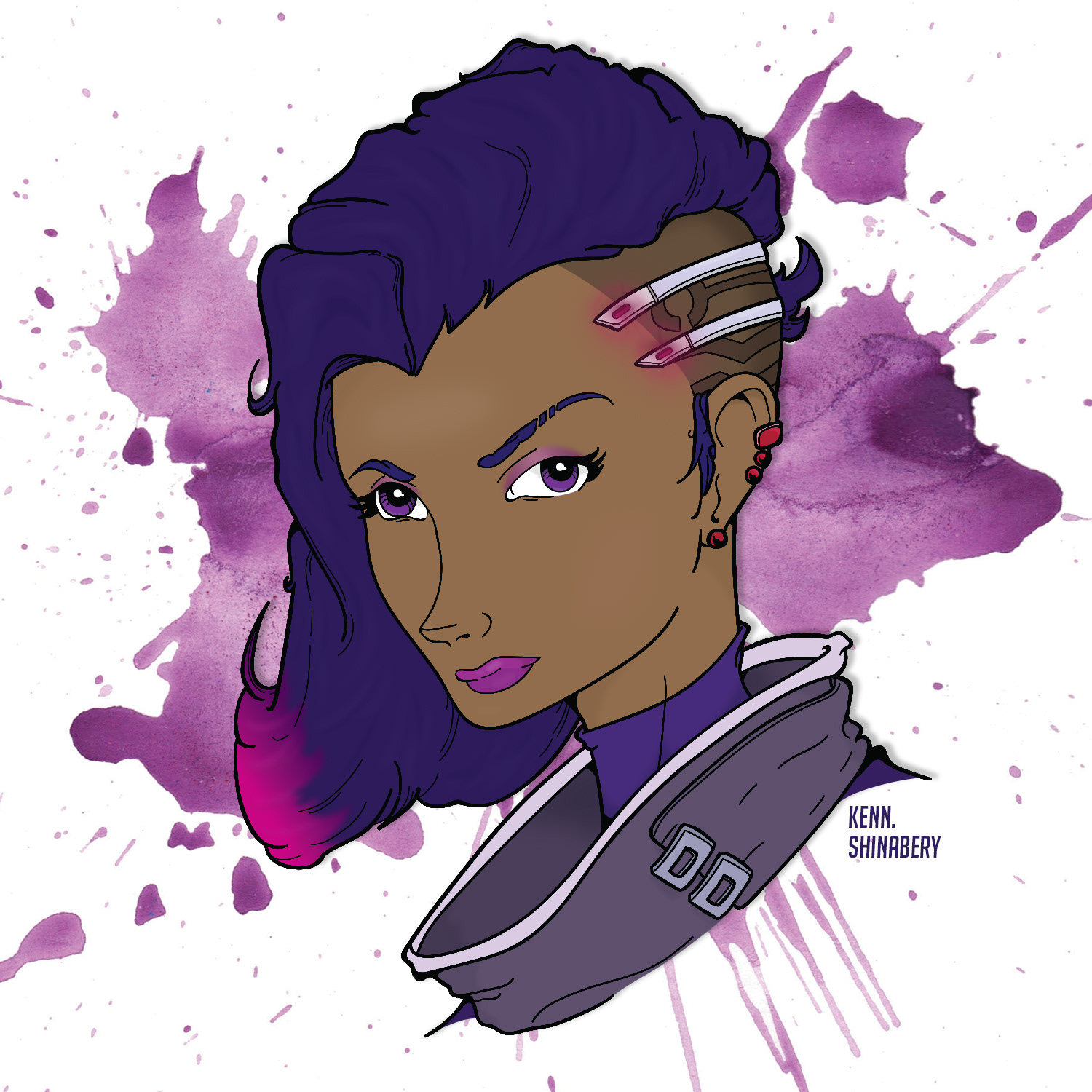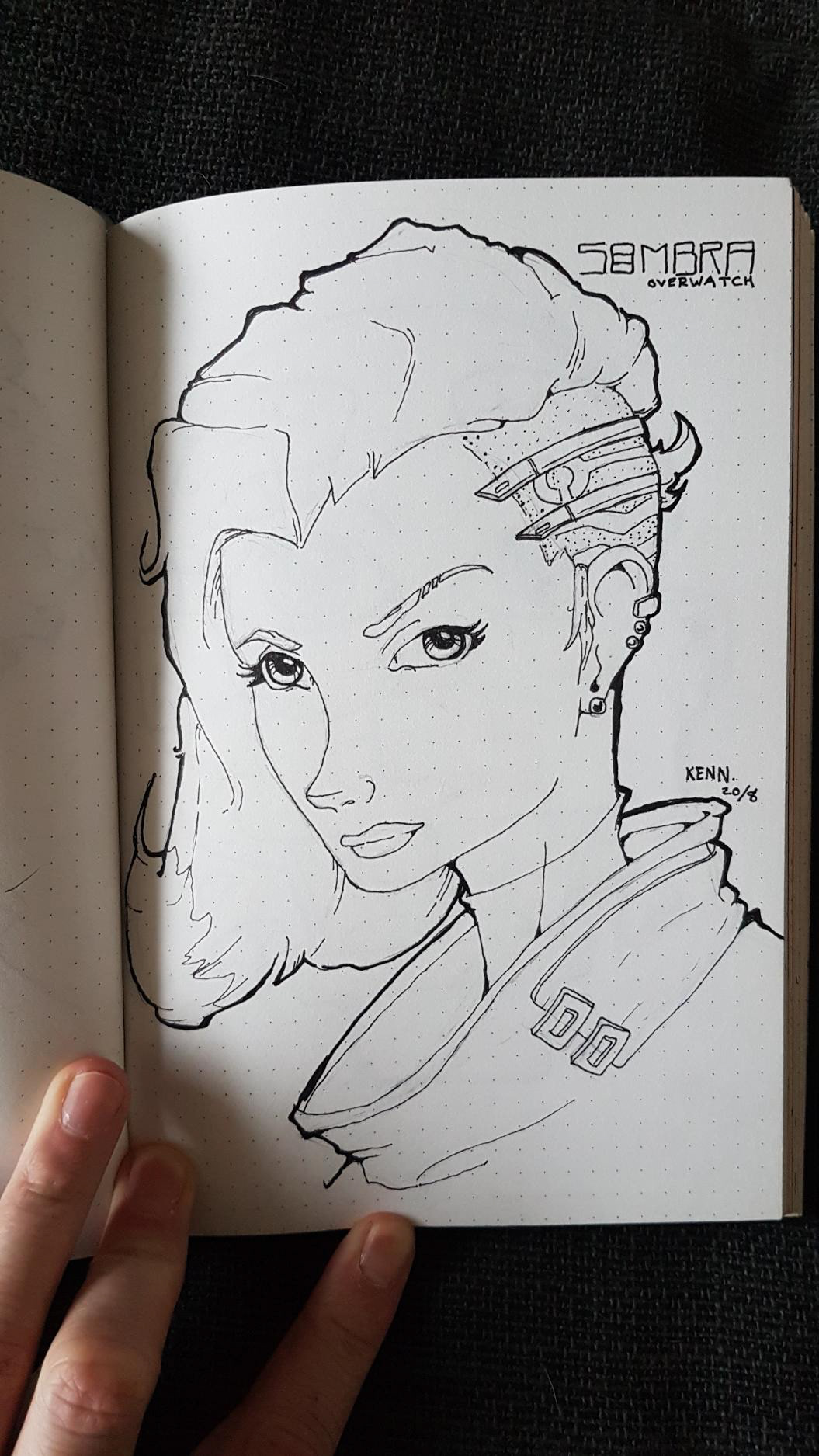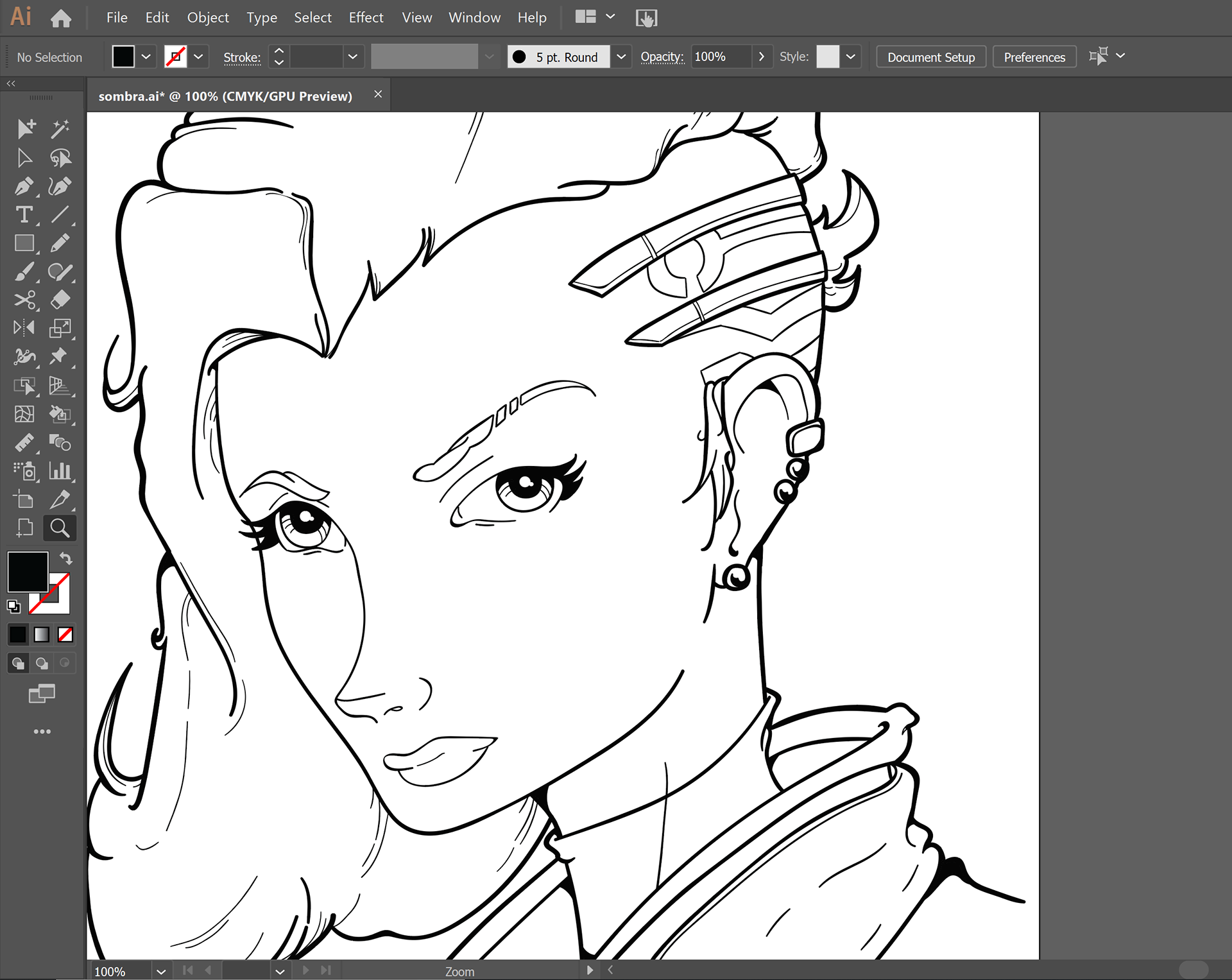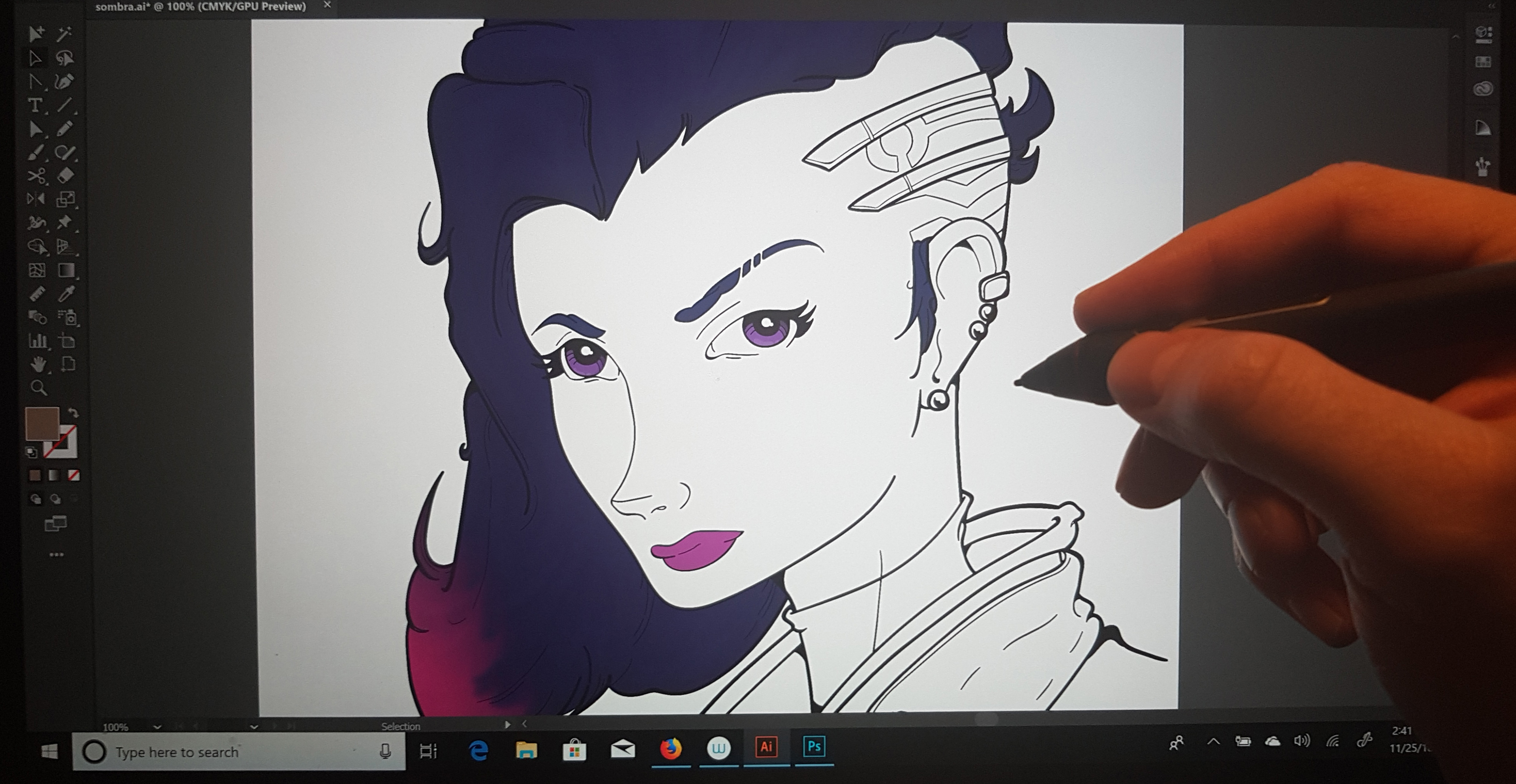 email: kshinabery212@gmail.com