I Want To Ride My Bicycle
I started this illustration by using my trusty Pentel Quicker Clicker Mechanical Pencil.  The goal was to create a character that had retro feel, yet had that hipster edge.  The initial sketch gave me this feeling or remembrance of the hipsters in Williamsburg, Brooklyn riding custom made bicycles. 

I then inked the illustration with my Stabilo pens.  I debated about leaving it black and white... and keeping it in my ever growing stack of illustrations, but then I decided to add some color to it using some of my Letraset Promarkers. 

Keeping the character gray-scale, while the adding a red to the bicycle made the character immediately come to life. 
One could picture him now riding through an animated version of Williamsburg with the song "Bicycle Race" by Queen playing in the background or even Pink Floyd's song "Bike."  Passing by other interesting characters and graffiti covered buildings, this character would be enjoying a sunny day in Brooklyn.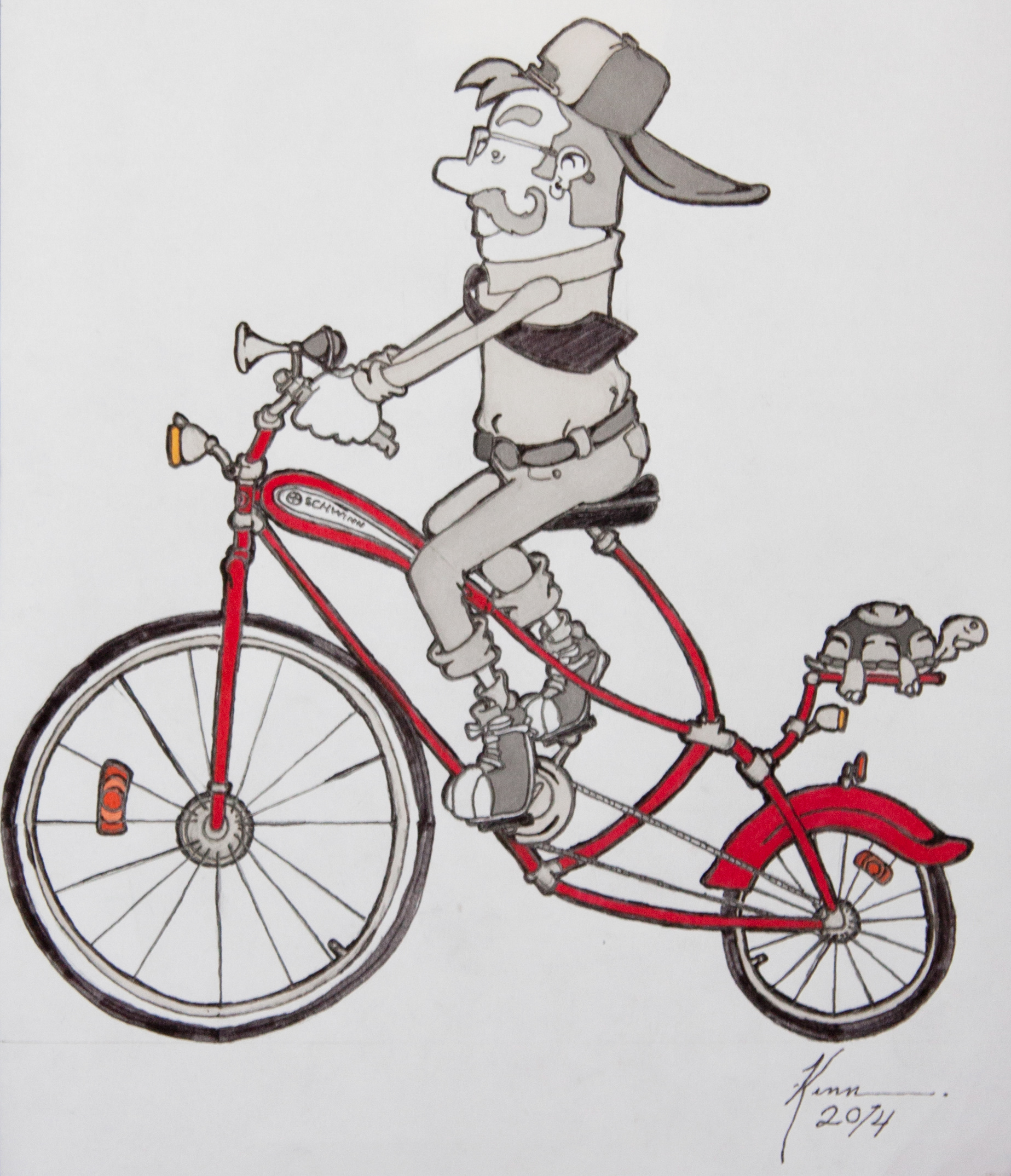 email:  kshinabery212@gmail.com