Ironically I came across a contest with a Starbucks theme.  I found this interesting because I am going prepping a Starbucks spec print ad series that I am creating.  So, I decided to go a head and enter the contest.
The basis of the contest was to take their template of a Starbucks' cup and fill it up with things you love.  Being that I have lived in New York City since 2000, I really have fallen in love with NYC and what the city has to offer...  So, I decided to fill my cup up with various images from the city.
If you look closely you will see a baseball bat, a baseball, the Empire State Building, the Brooklyn Bridge, a subway train, the statue from the ice rink at Rockefeller Center, and the Bull statue from Wall Street.
To pay homage to a famous New York Movie, I decided to have the Starbucks' Mermaid climbing the Empire State Building.  As you may guess, that movie is King Kong.  I also decided to put the torch from the Statue of Liberty in her hand.  I felt the Mermaid already has some characteristics to the Statue of Liberty and that the torch would be enough to represent Lady Liberty.
The lines in the background are meant to represent how all streets in New York lead to Starbucks.   Most New Yorkers would admit having a Starbucks nearby is a really good thing.
One will also notice that I did not use a plain white background and the image is laid over top a canvas texture.  Starbucks has released several graphics and ads in the past where they overlay the image on woven bag, I emulated this by overlaying the image on the canvas background.
Again, I am still working on a my spec print ad for Starbucks; and this contest entry is completely different.  I will be doing the principal photography for this project in June.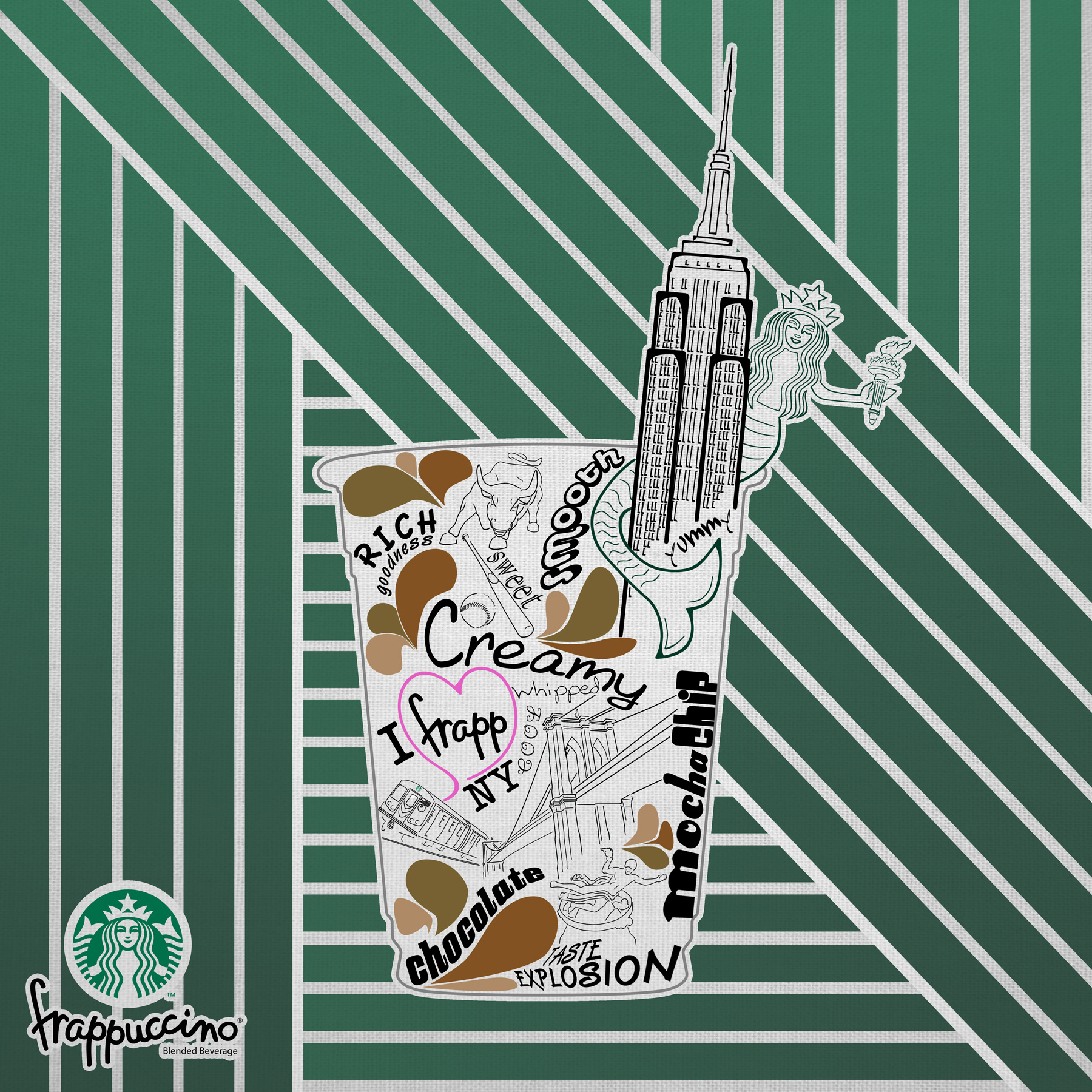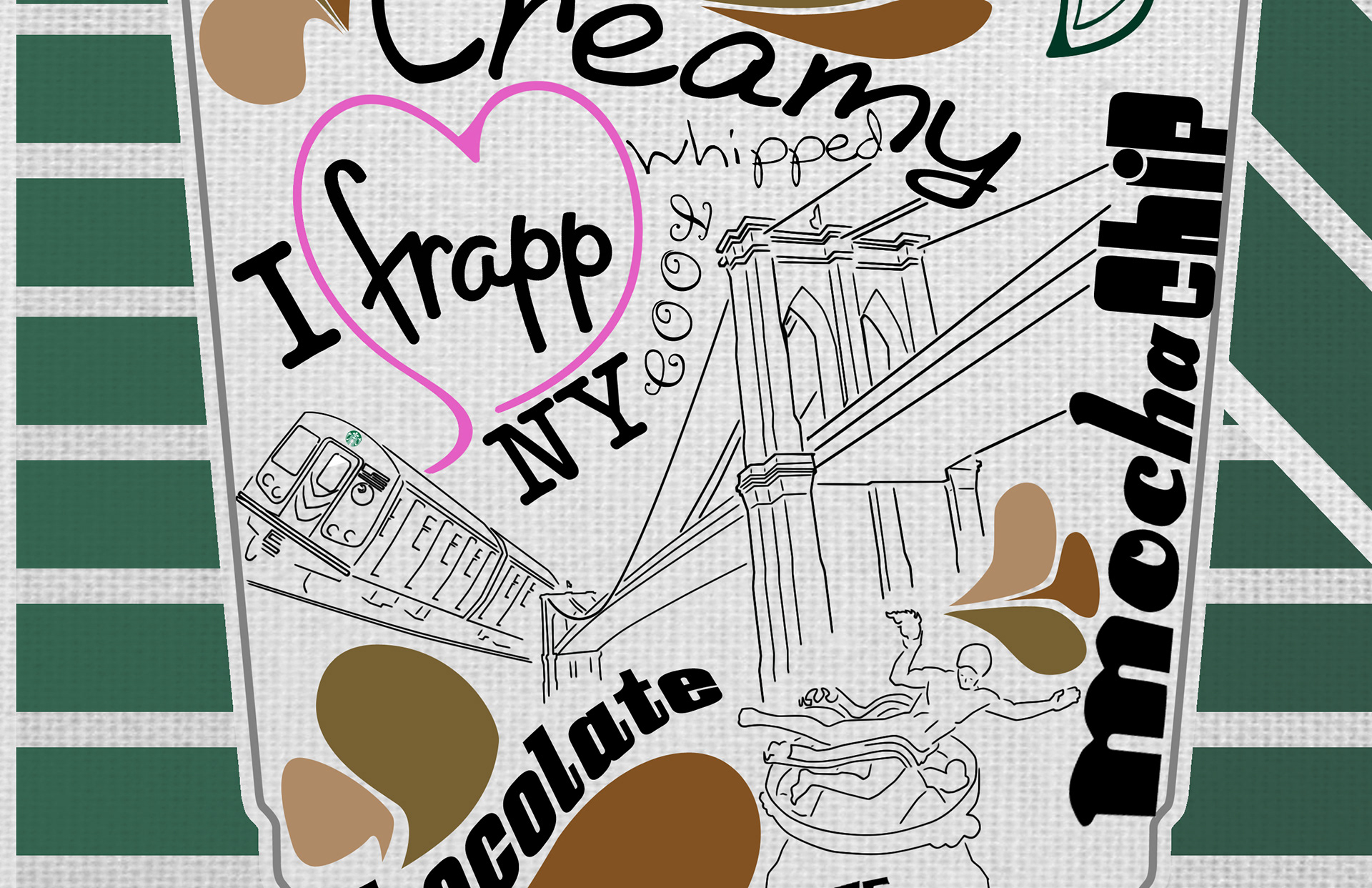 email:  kshinabery212@gmail.com