HARLEY DAVIDSON
2010 COLLECTION

In 2009, I was asked to create some designs for Bravado Inc's 2010 Harley Davidson Collection.  I decided to create a few pieces. 
The first piece represents a classic pin-up feel.  The motorcycle was created in Photoshop using vectors and layers.
The second design was based on the popular brand Affliction.  I wanted it to have an edgy feel that hardcore motorcycle riders would love.
The next design was created for both women and children.  It is a playful tattoo style design that can be used on shirts in various ways.
The final piece was inspired by Mexico's Day of the Dead.  I am a big fan of Mike Giant, so I decided I wanted to give it this style a try.  I wanted to keep the design sexy and sleek.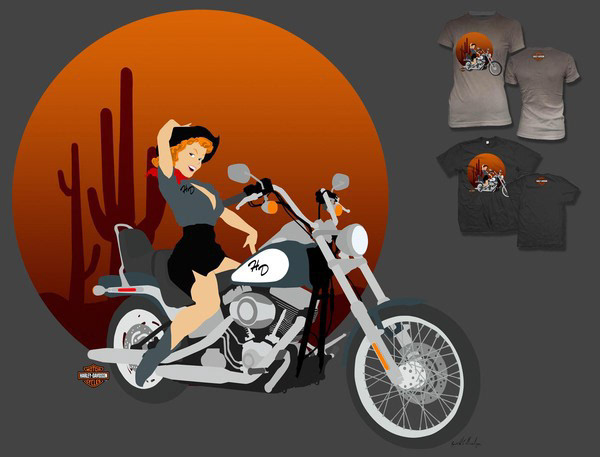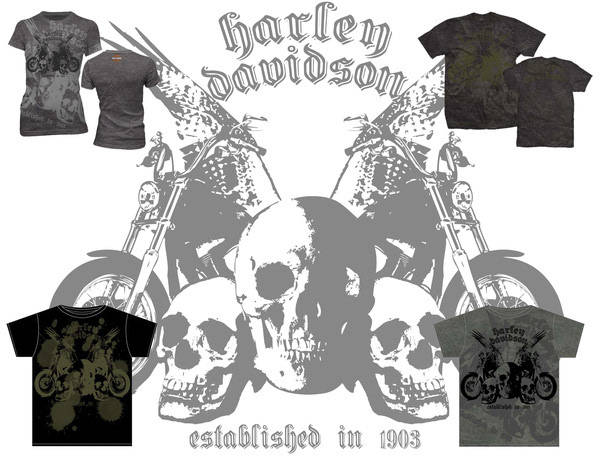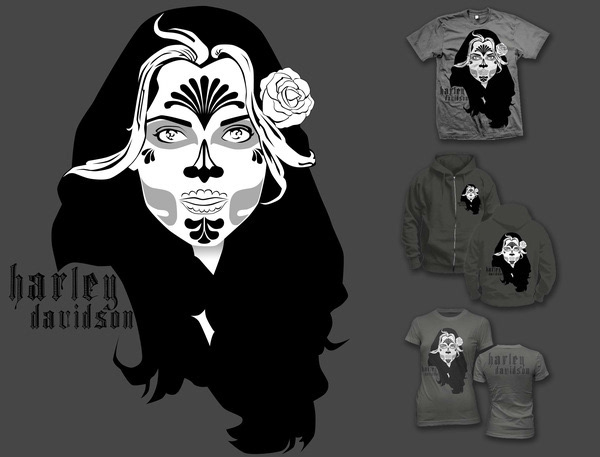 email:  kshinabery212@gmail.com