Before I moved to Germany, I was contacted by a costume designer named Lori Gassie. She was interested in designing gloves for my "Dia de los Muertos" project, however I was already in the editing phase. I proposed a collaboration that would highlight our skills.

A week later I met with Lori to discuss our collaborative undertaking. Lori brought with her three designs of costumes that she was in the process of creating. The first was a Bavarian Dirndl or Tarantella style red dress, the second a 1920s style burlesque costume, and the third a tropical inspired burlesque costume for performer/model Taradise. She also brought with her swatches of material that she planned on using to create the looks. She shared with me some photos of dancer Tara Bizub. I was really impressed by the photographs of Tara and thought she had a charming elegance about her.

We decided we wanted to shoot within at least a week. So after meeting, we both had a lot to accomplish.

I came to the conclusion that I wanted to scout Dumbo in Brooklyn for possible locations. My goal was to find five to six locations for each costume. I decided because Tara is model and a dancer that I wanted each location to be a stage where she could express herself and demonstrate her movement.

While preparing for the shoot I thought it would be clever to bring a Hofbräu beer mug as a prop to be used during the shoot. I believed the shoot could be a possible spec ad for either Hofbräu's Bierhaus Restaurant in NYC, as a print campaign for Hofbräu that could be used to promote the beer in the city, or a promotional poster for the Steuben Parade. When I arrived on set the girls loved the idea of incorporating the mug.

After the shoot I began editing the first part of the series using Photoshop CS5. Once I had completed the editing stage, I began making my final decision on which images would be used. For each series I took over 200 photographs in order to make sure we had enough coverage for each costume and location.

THE FOLLOWING PHOTOGRAPHS ARE FROM THE SERIES WITH THE BAVARIAN STYLE DRESS.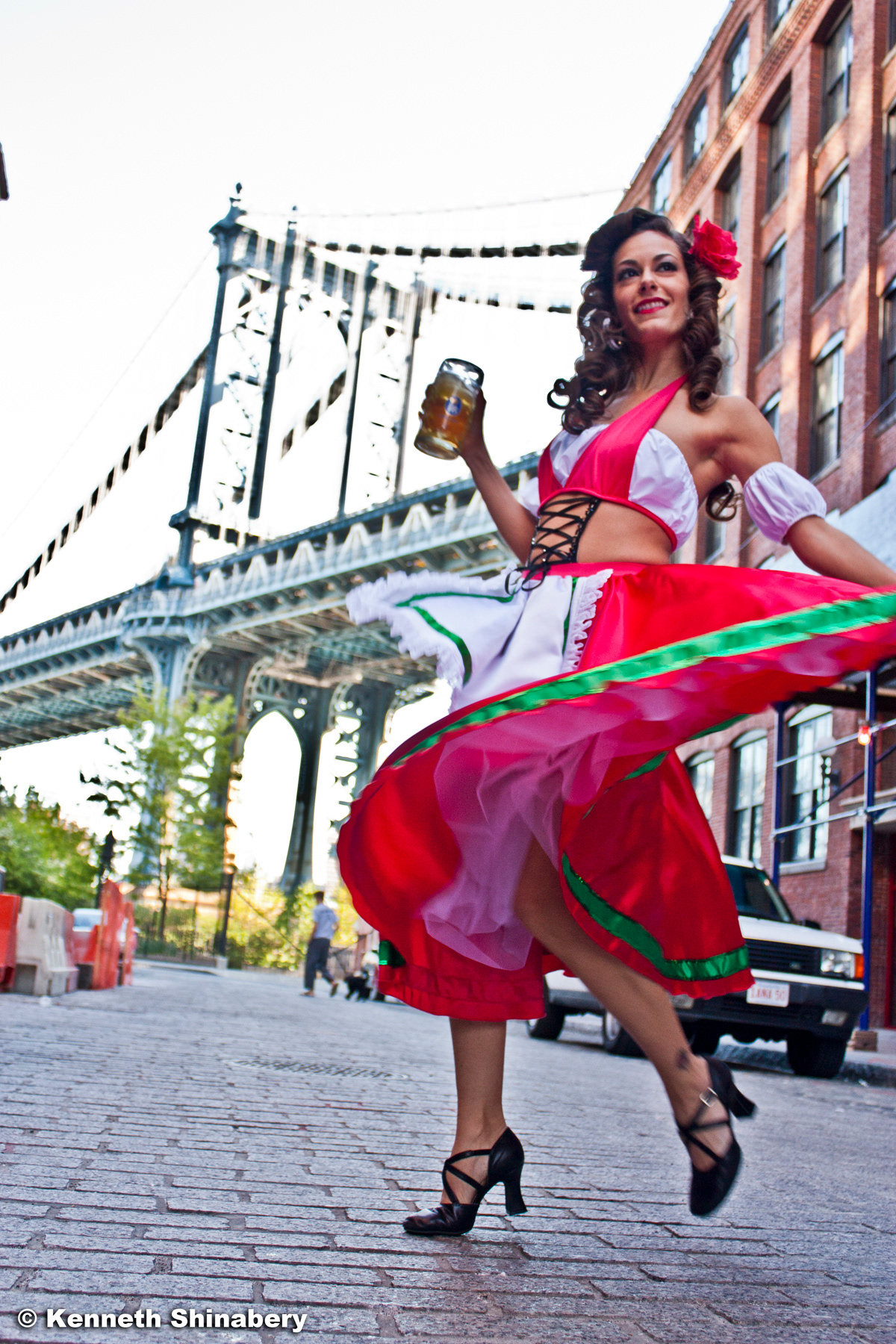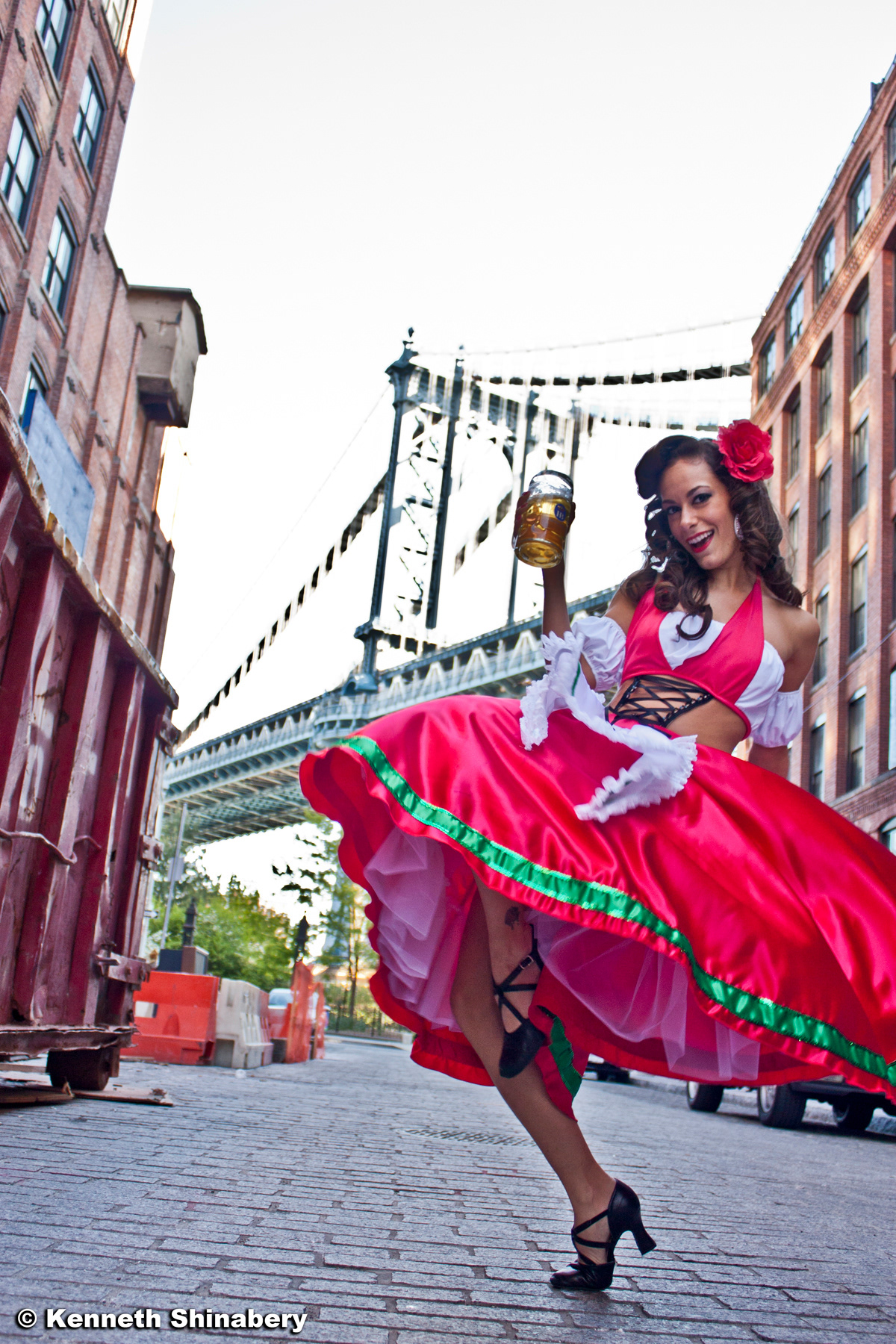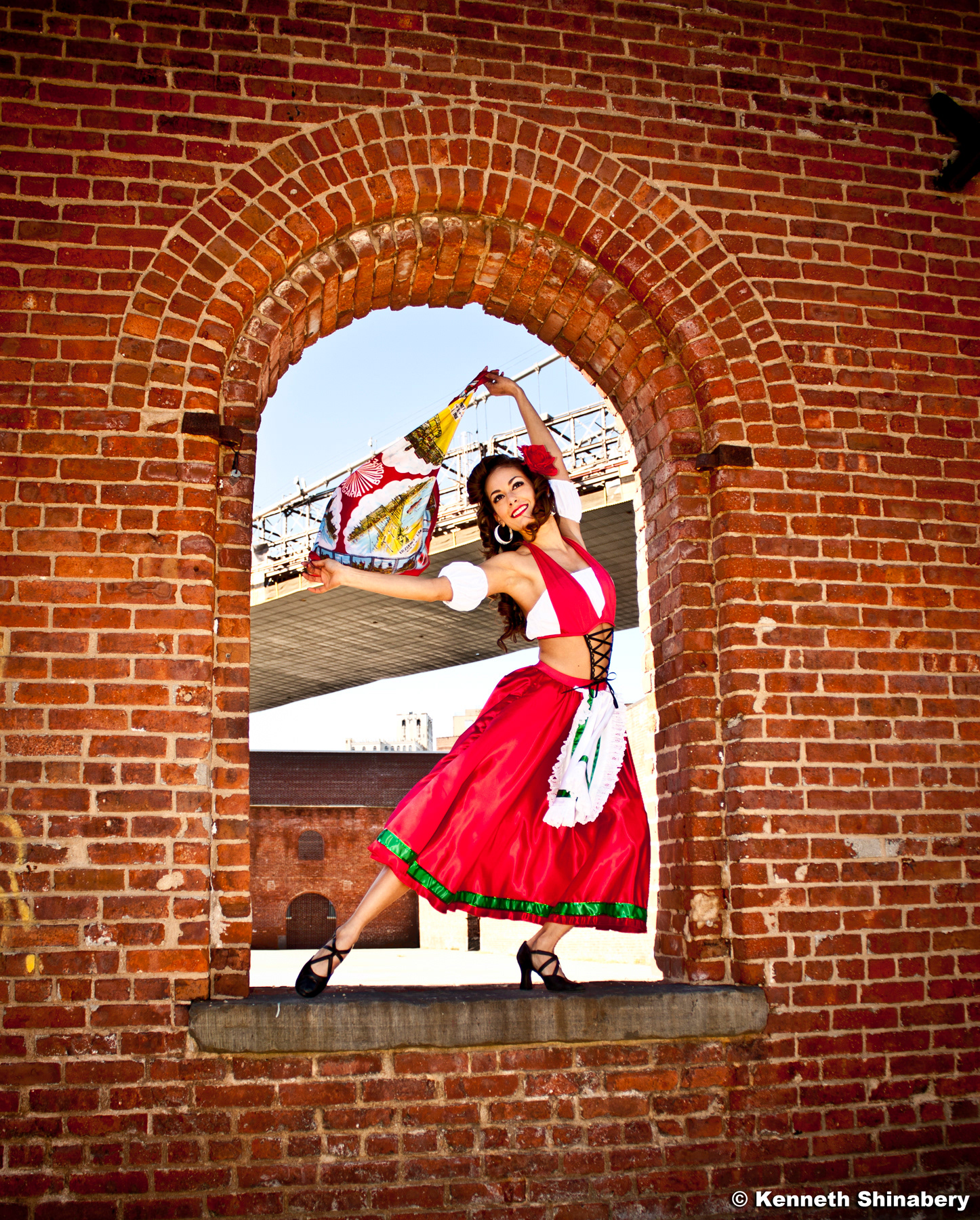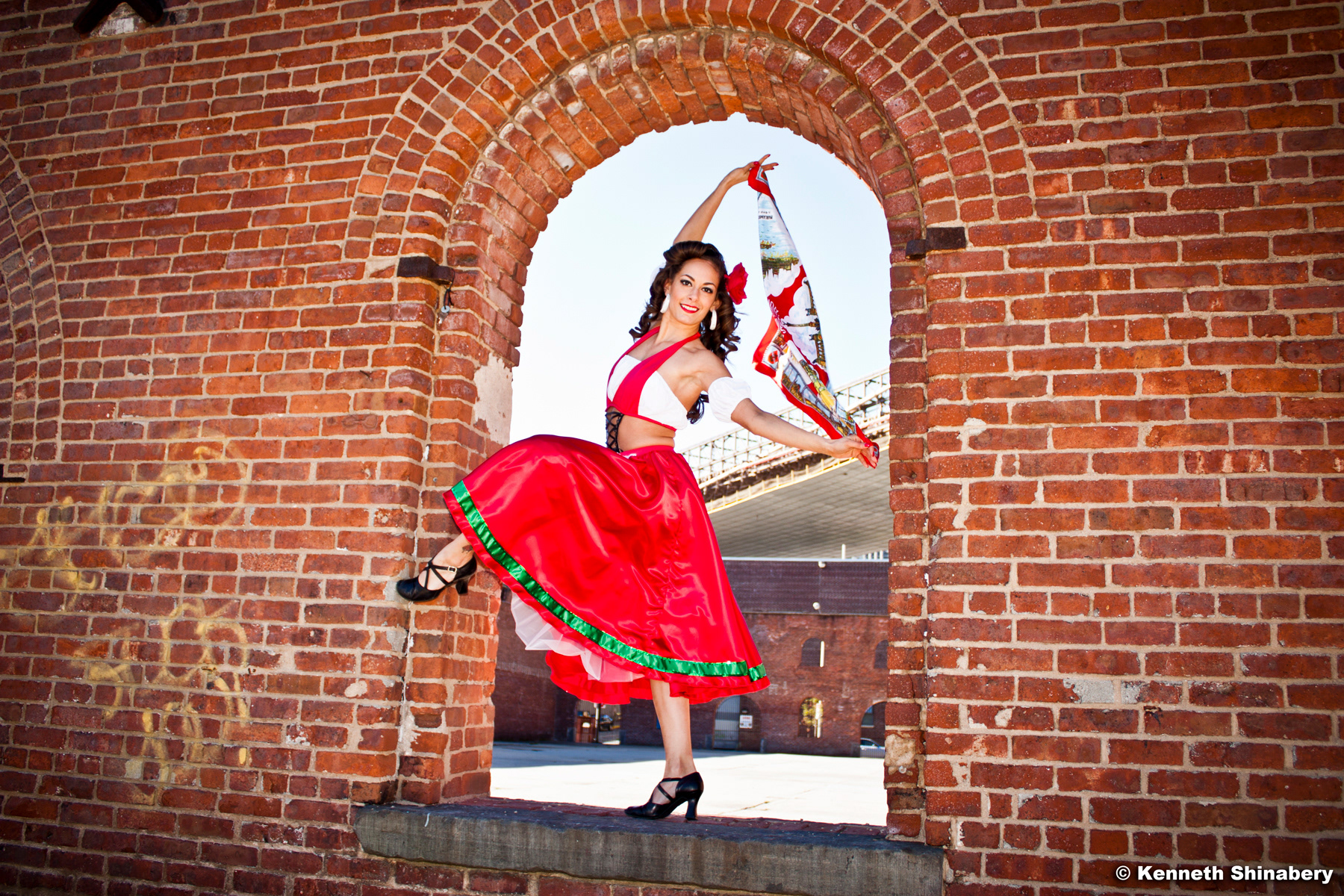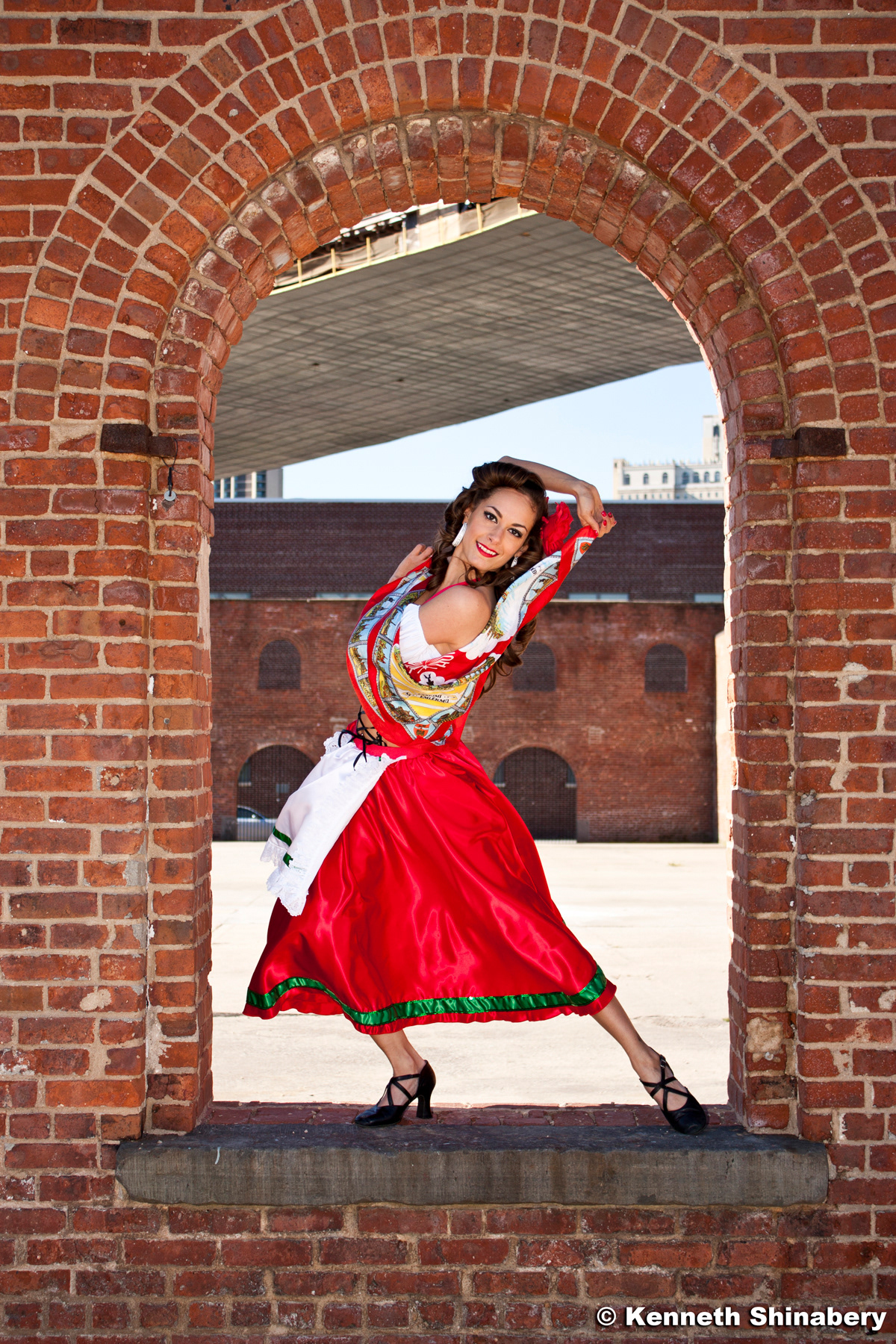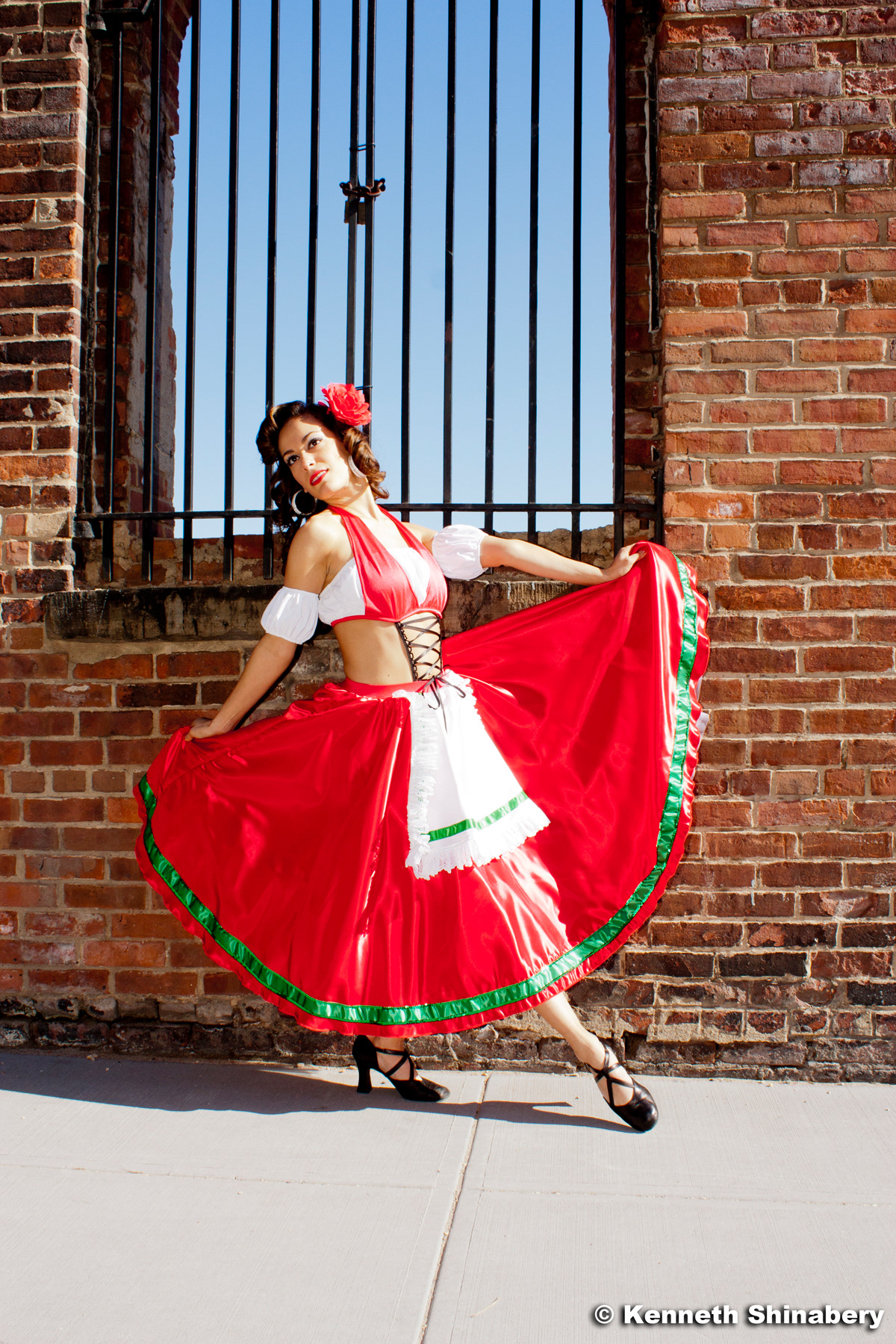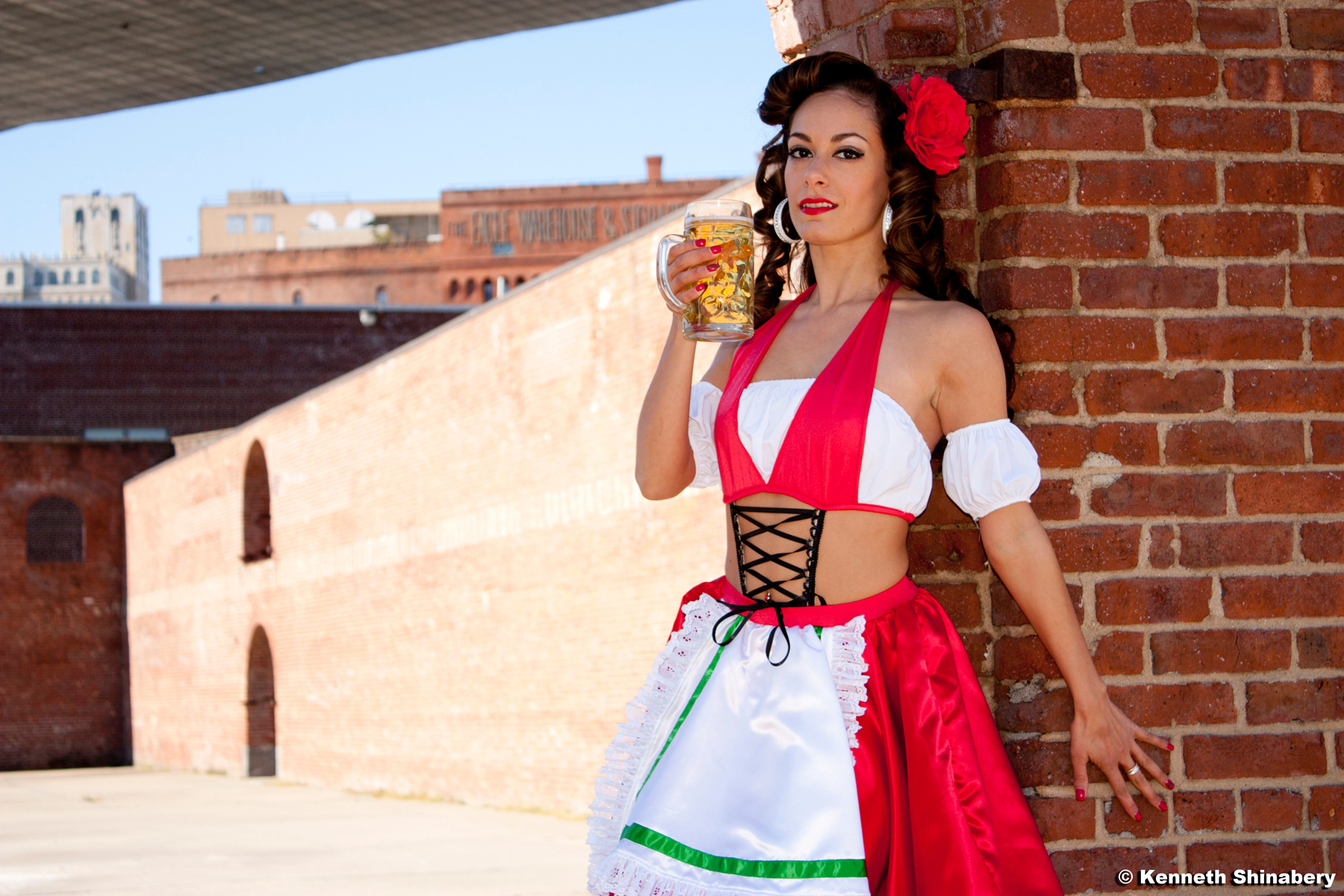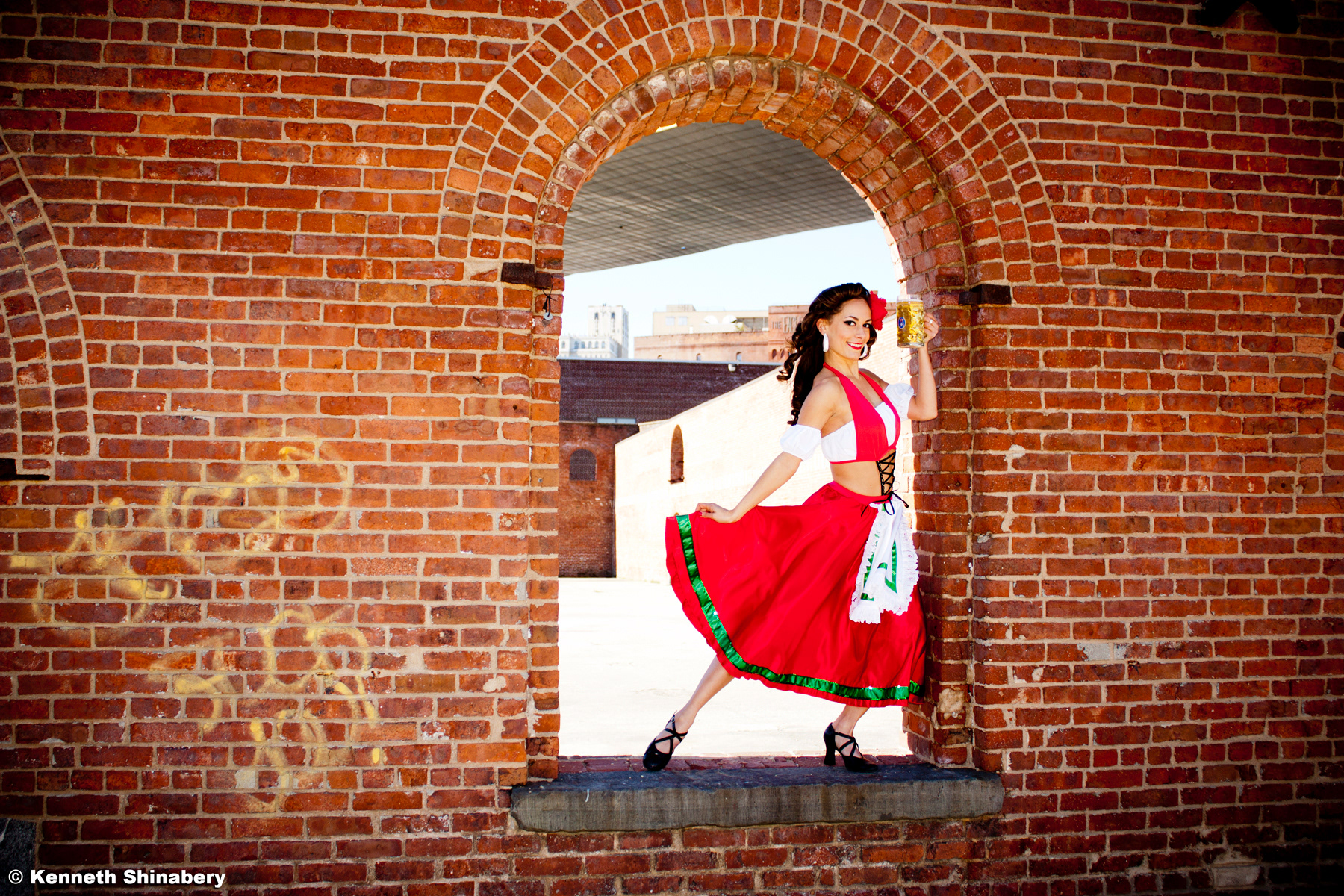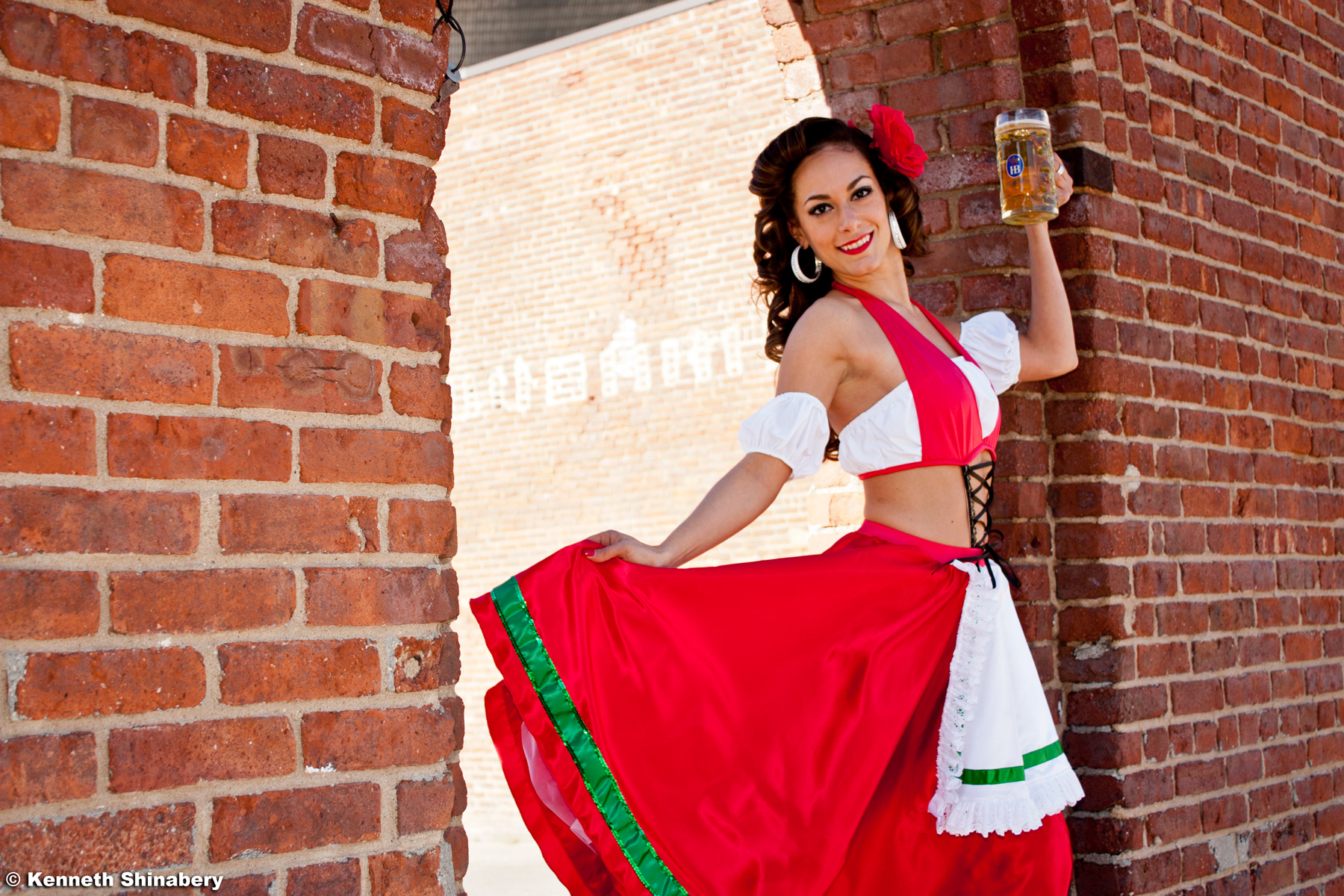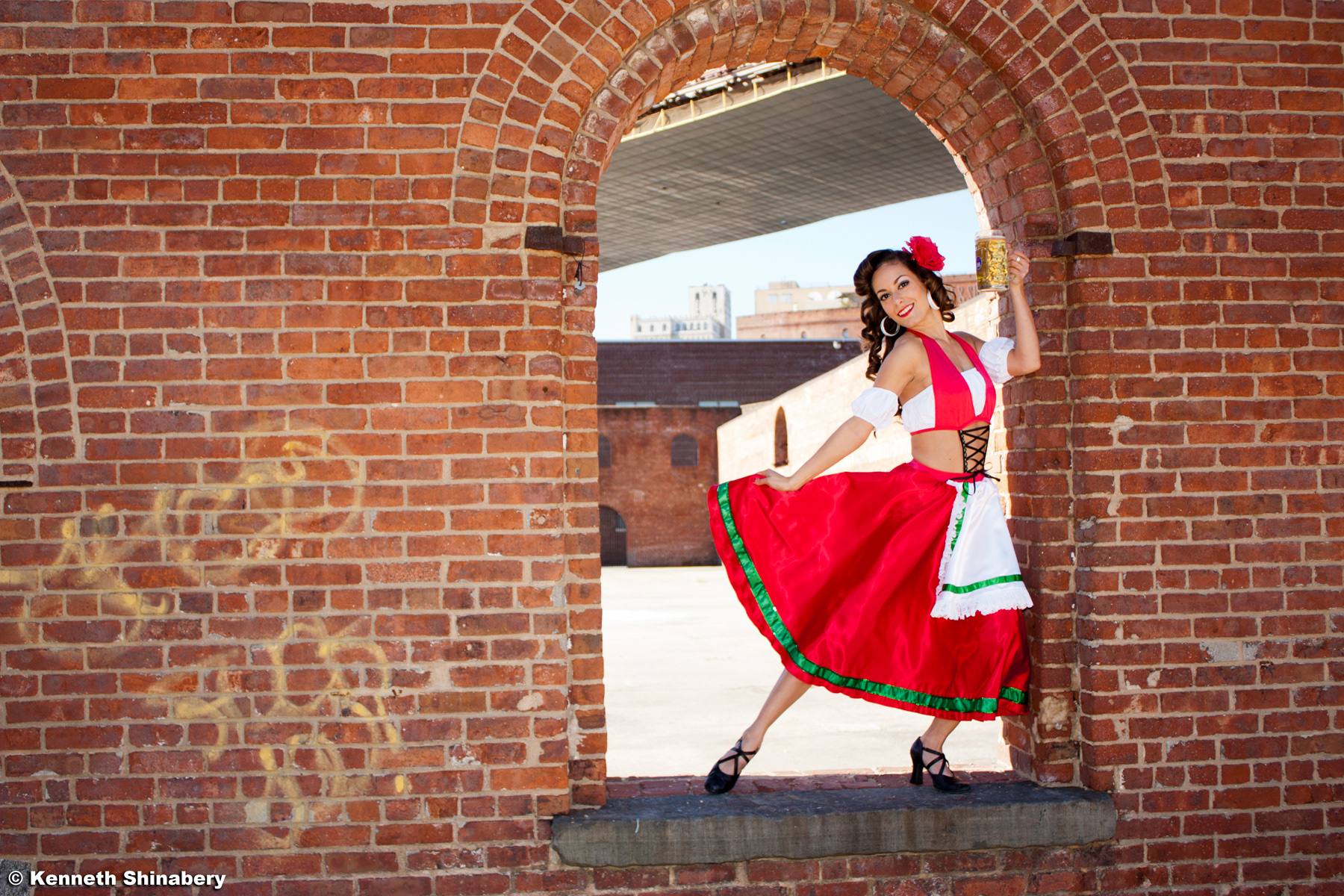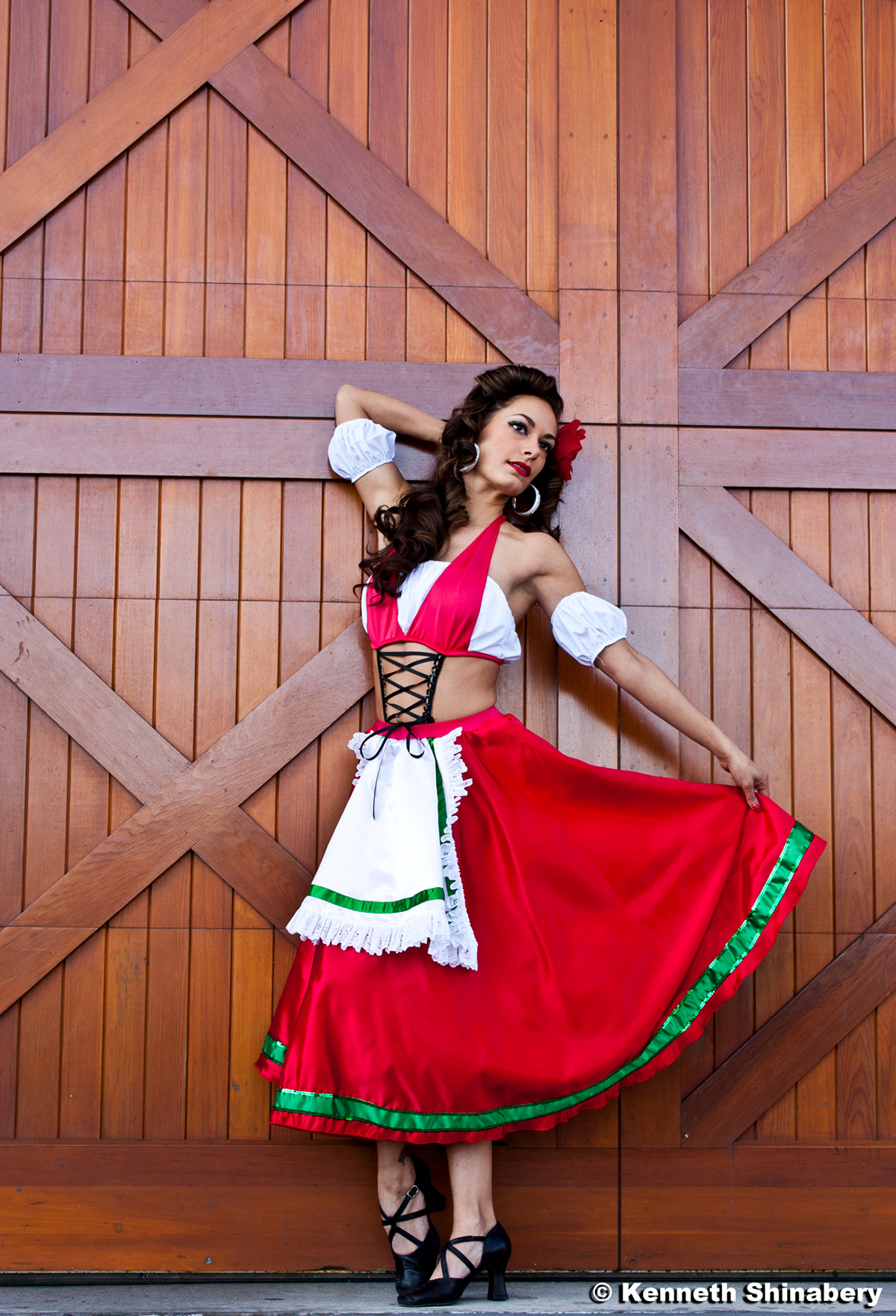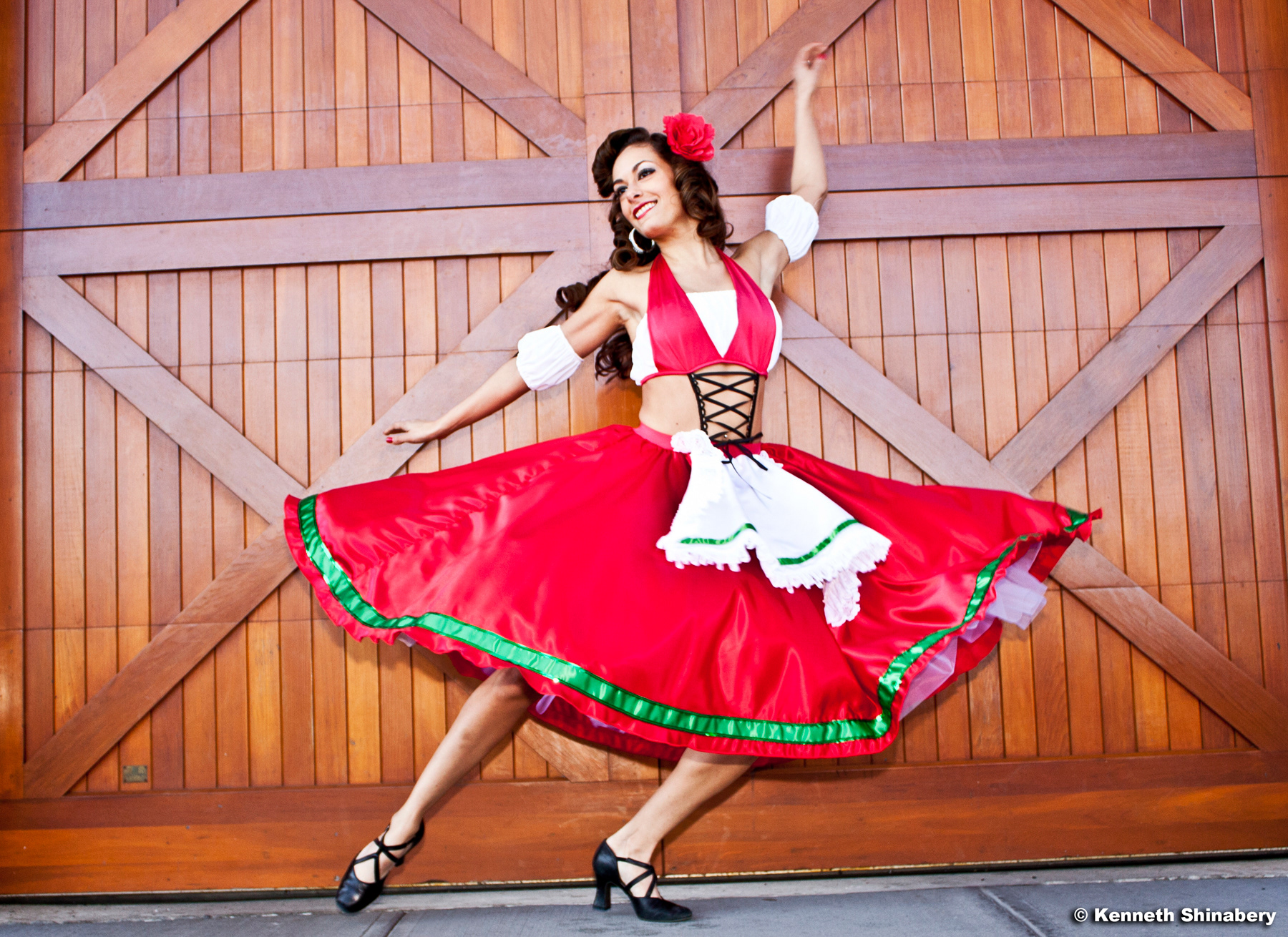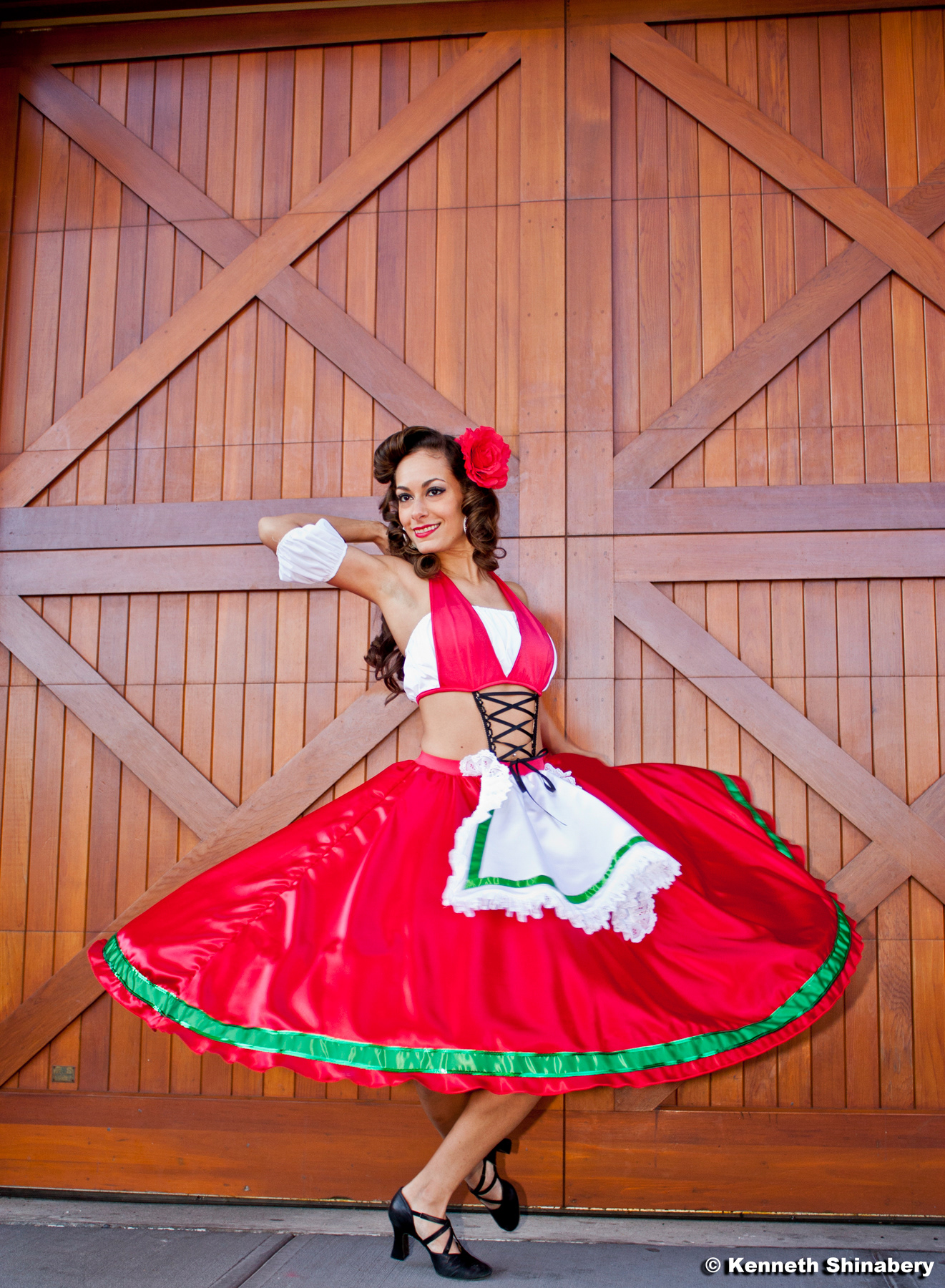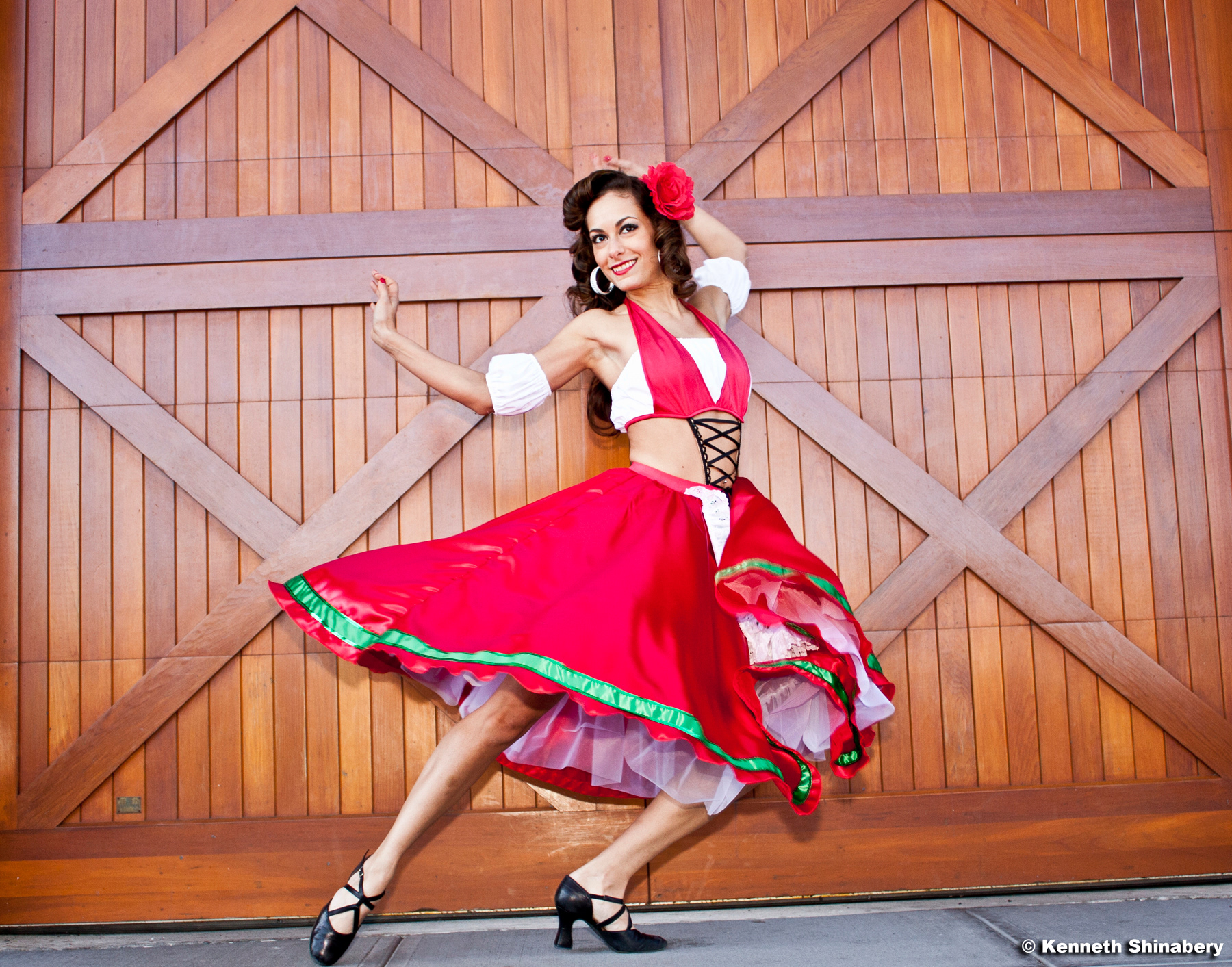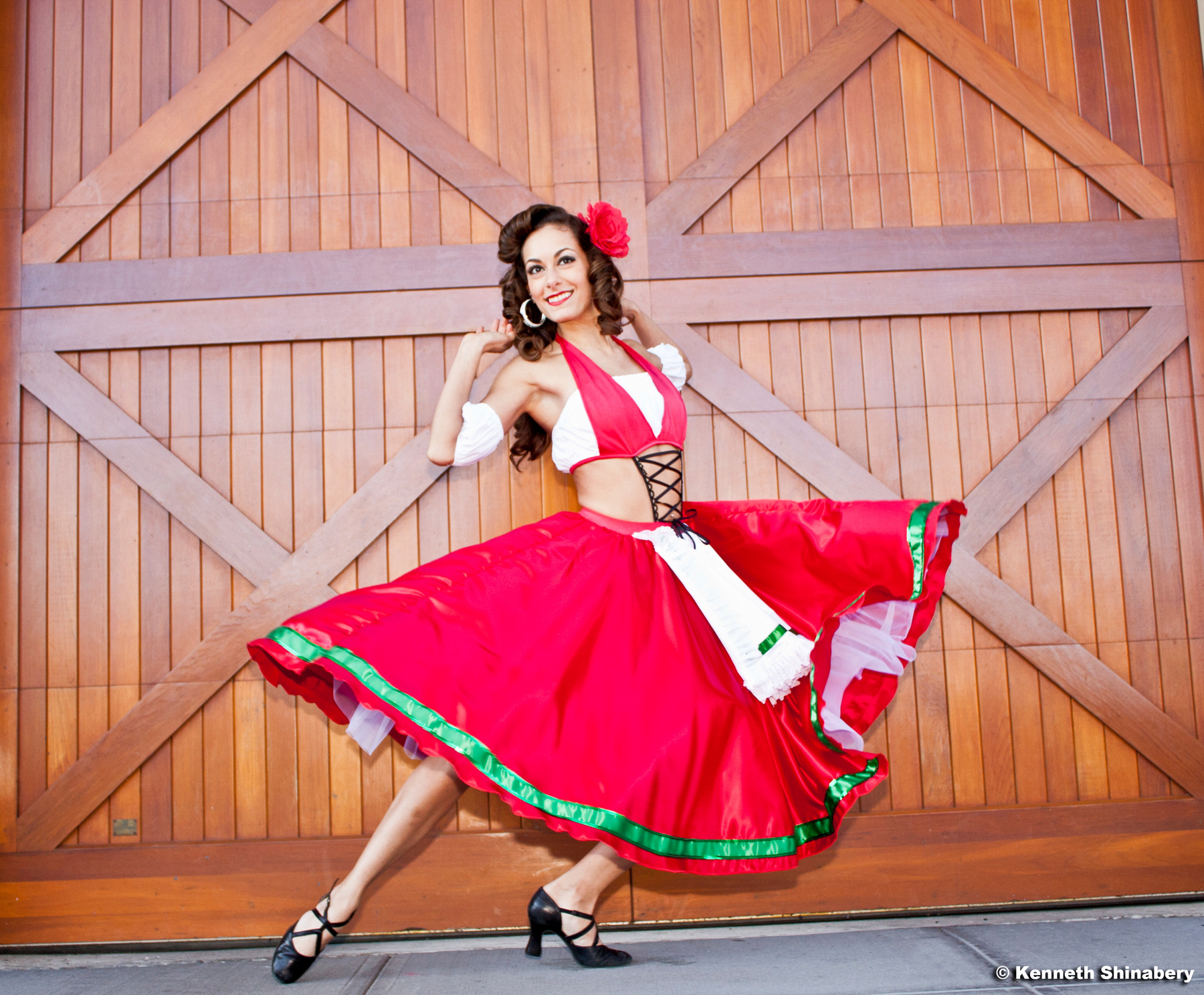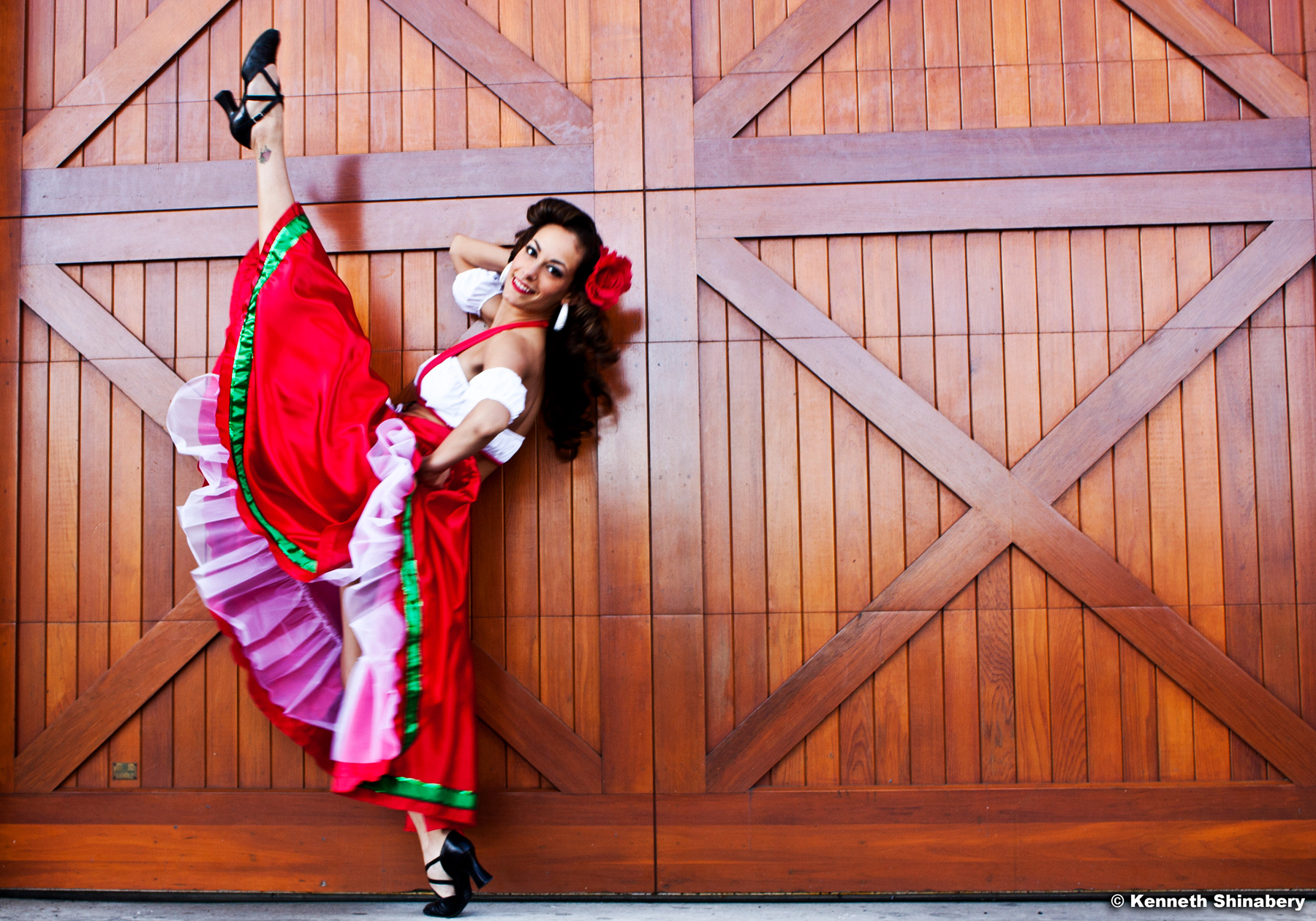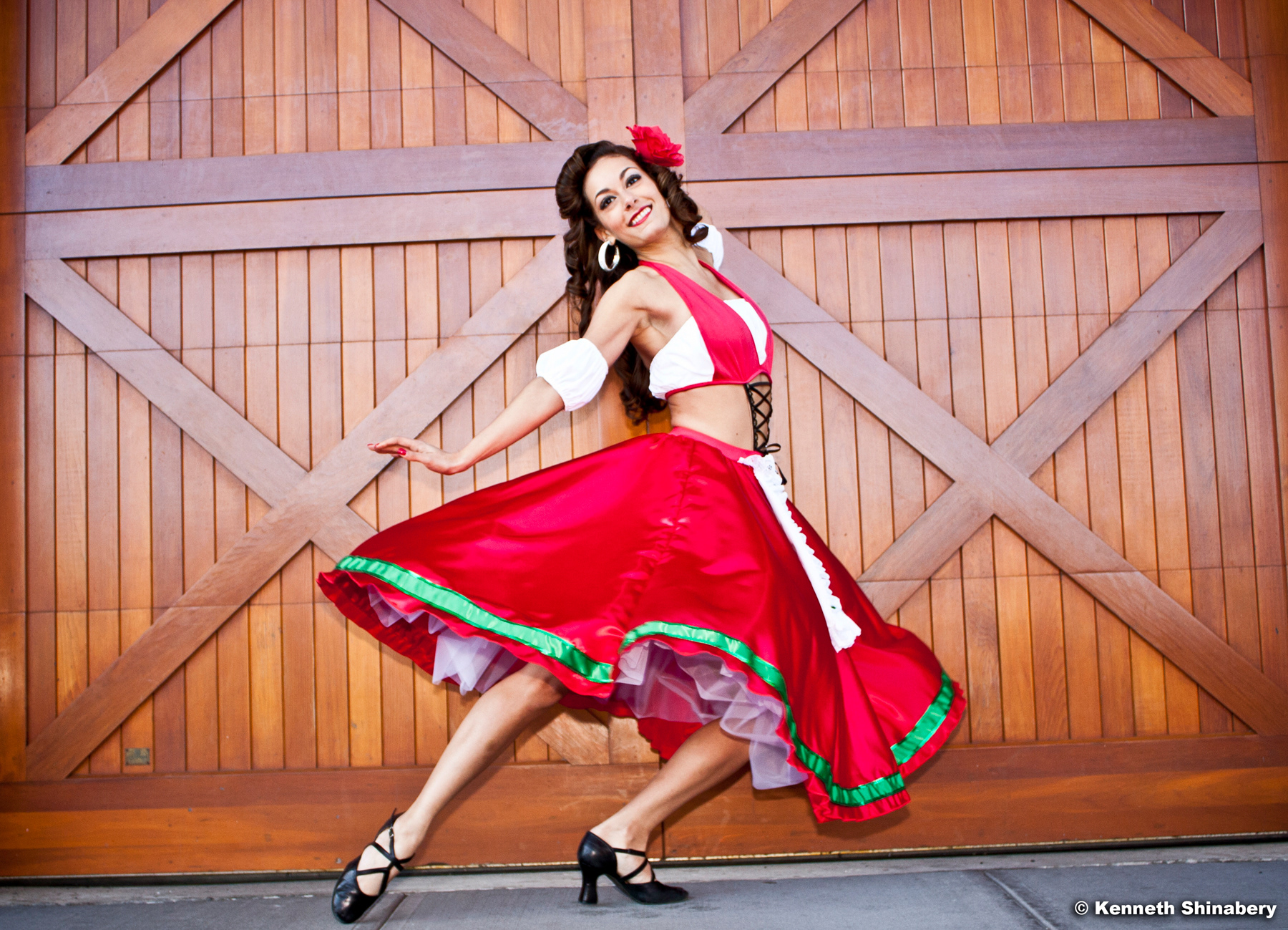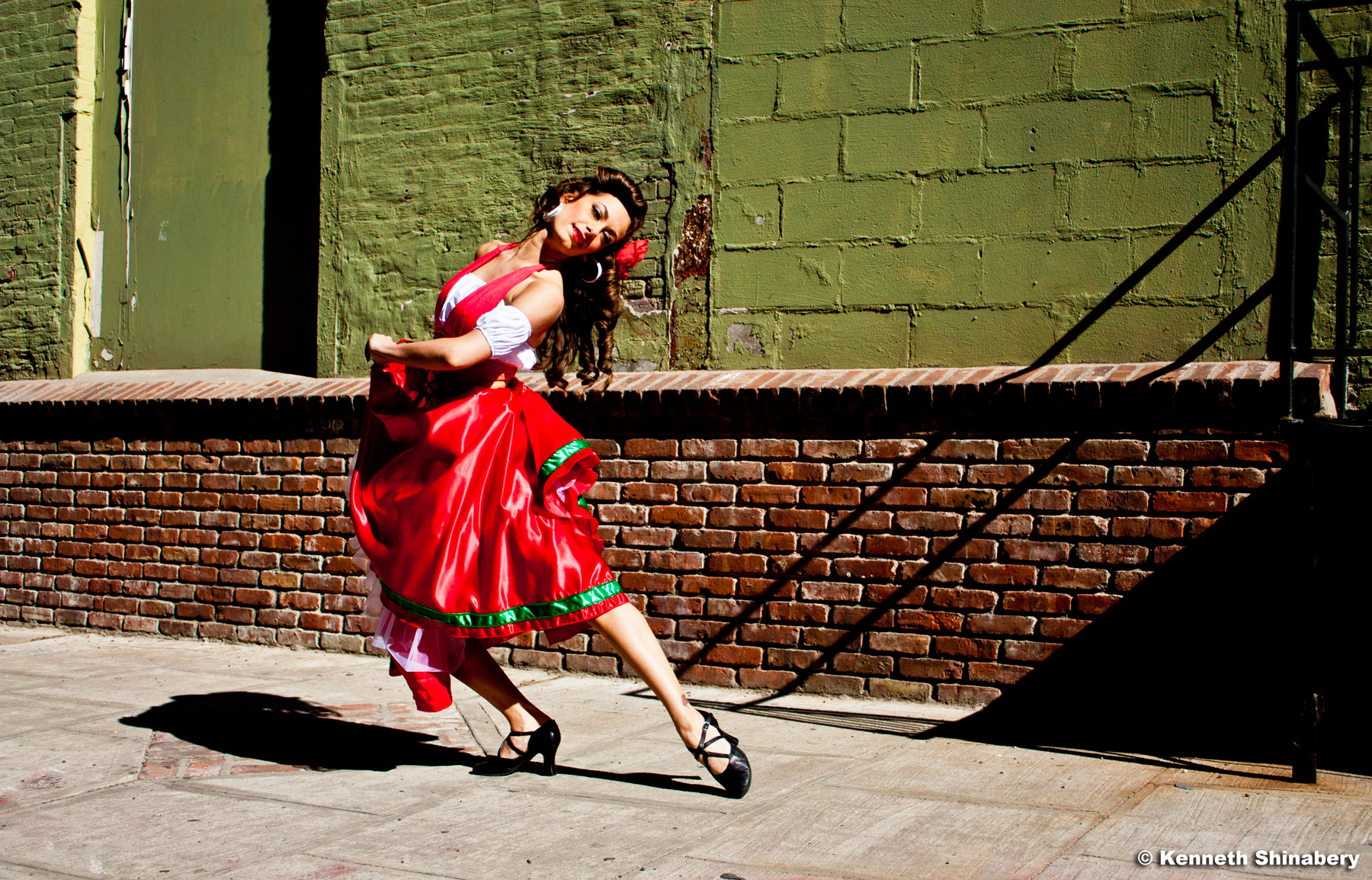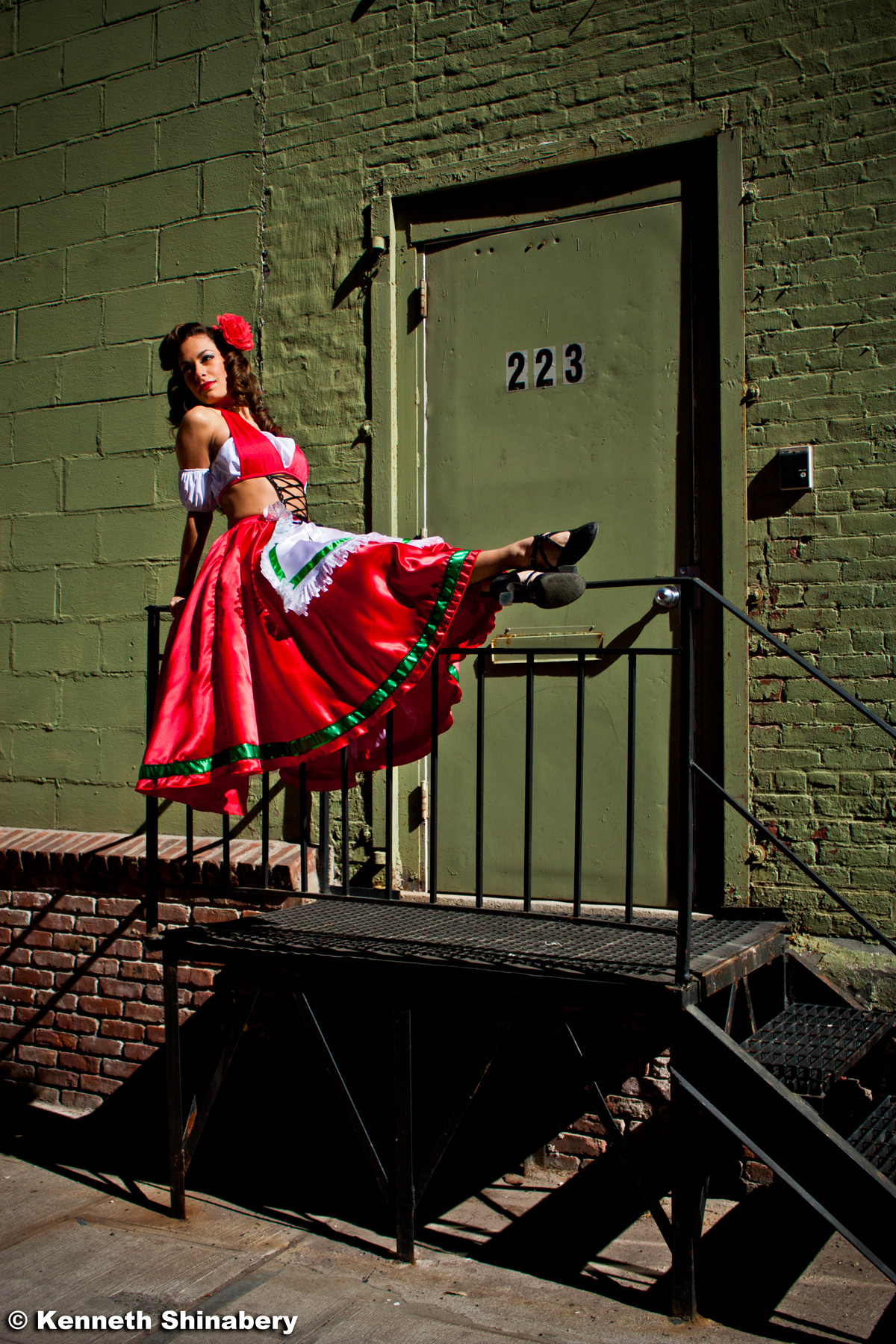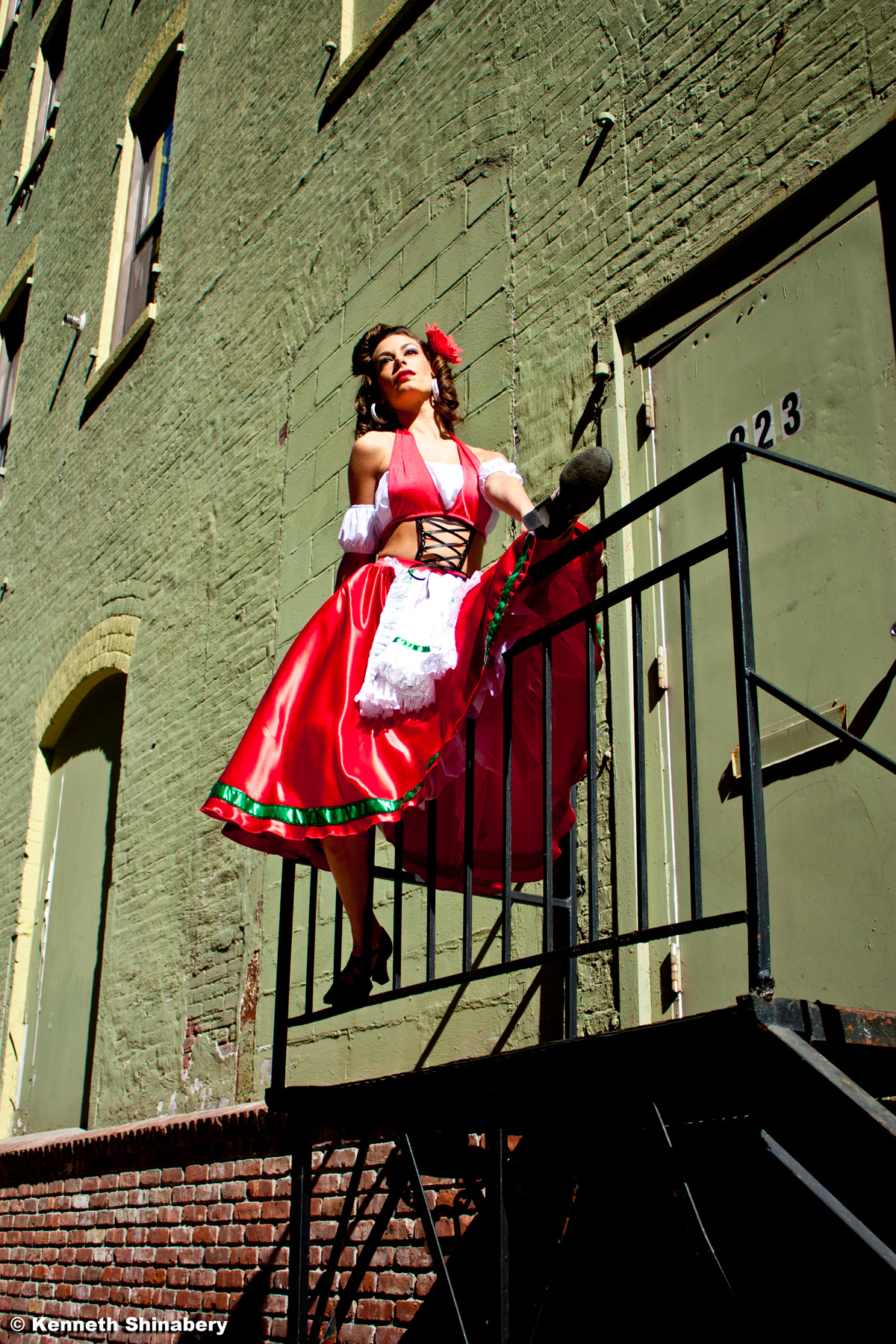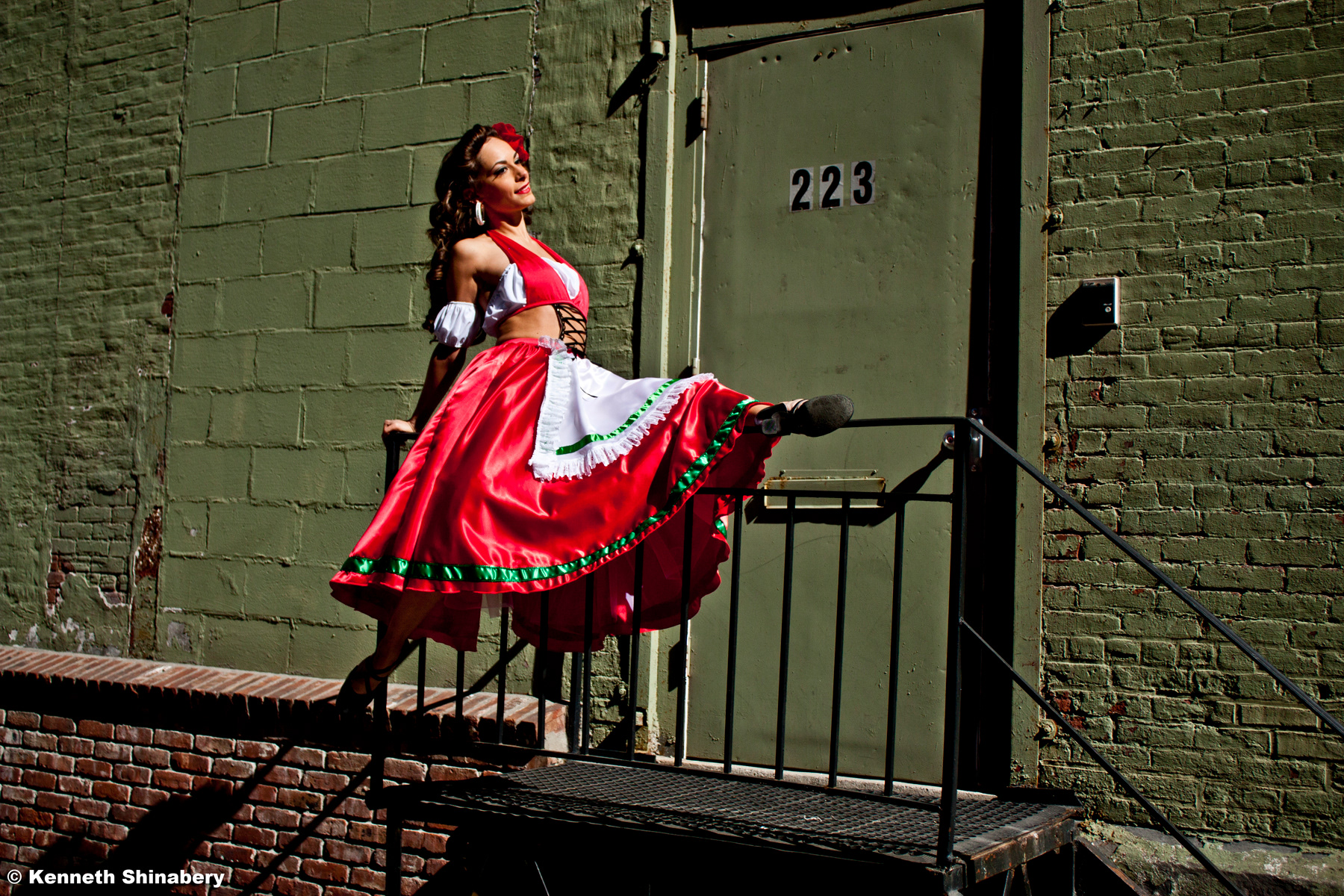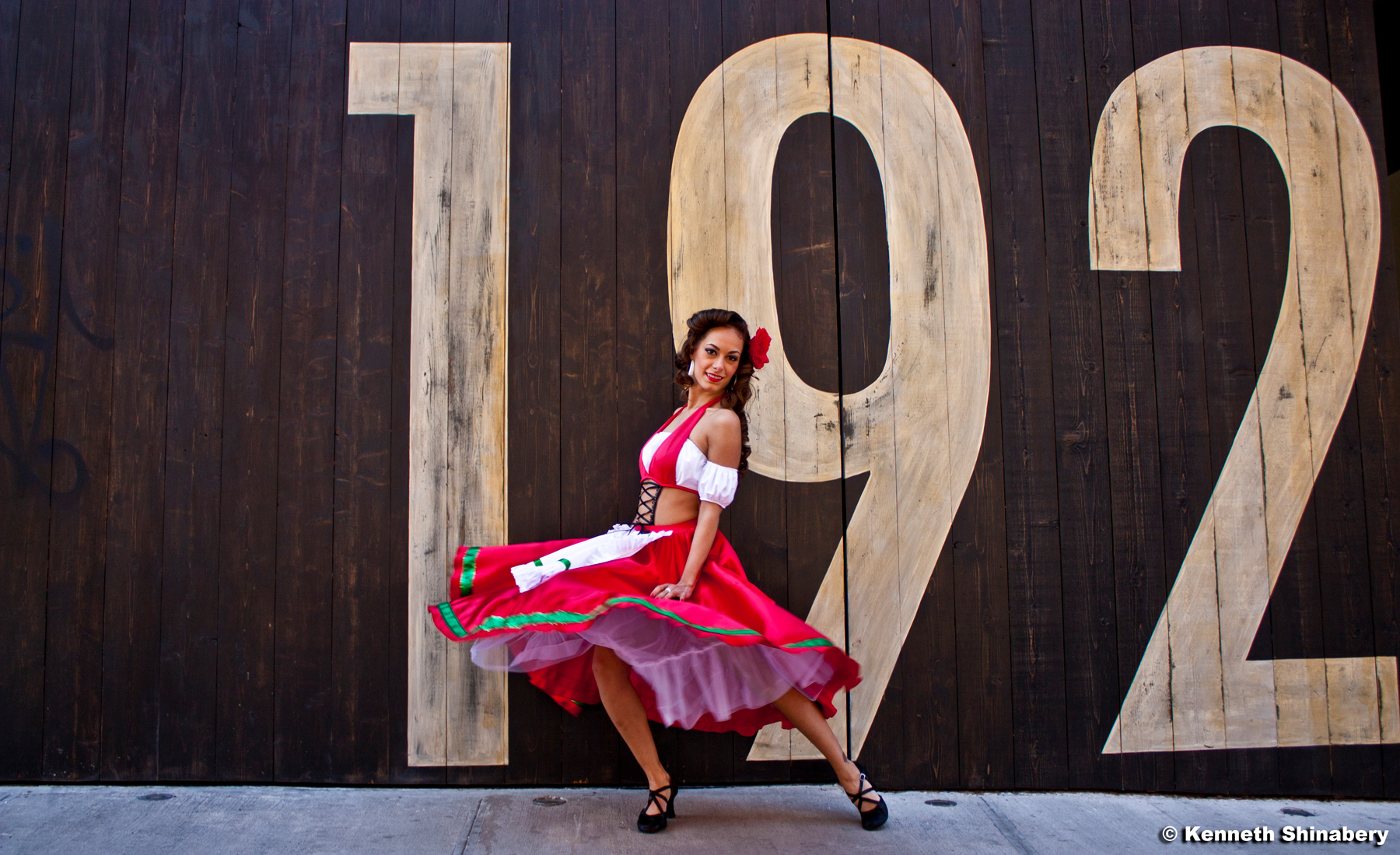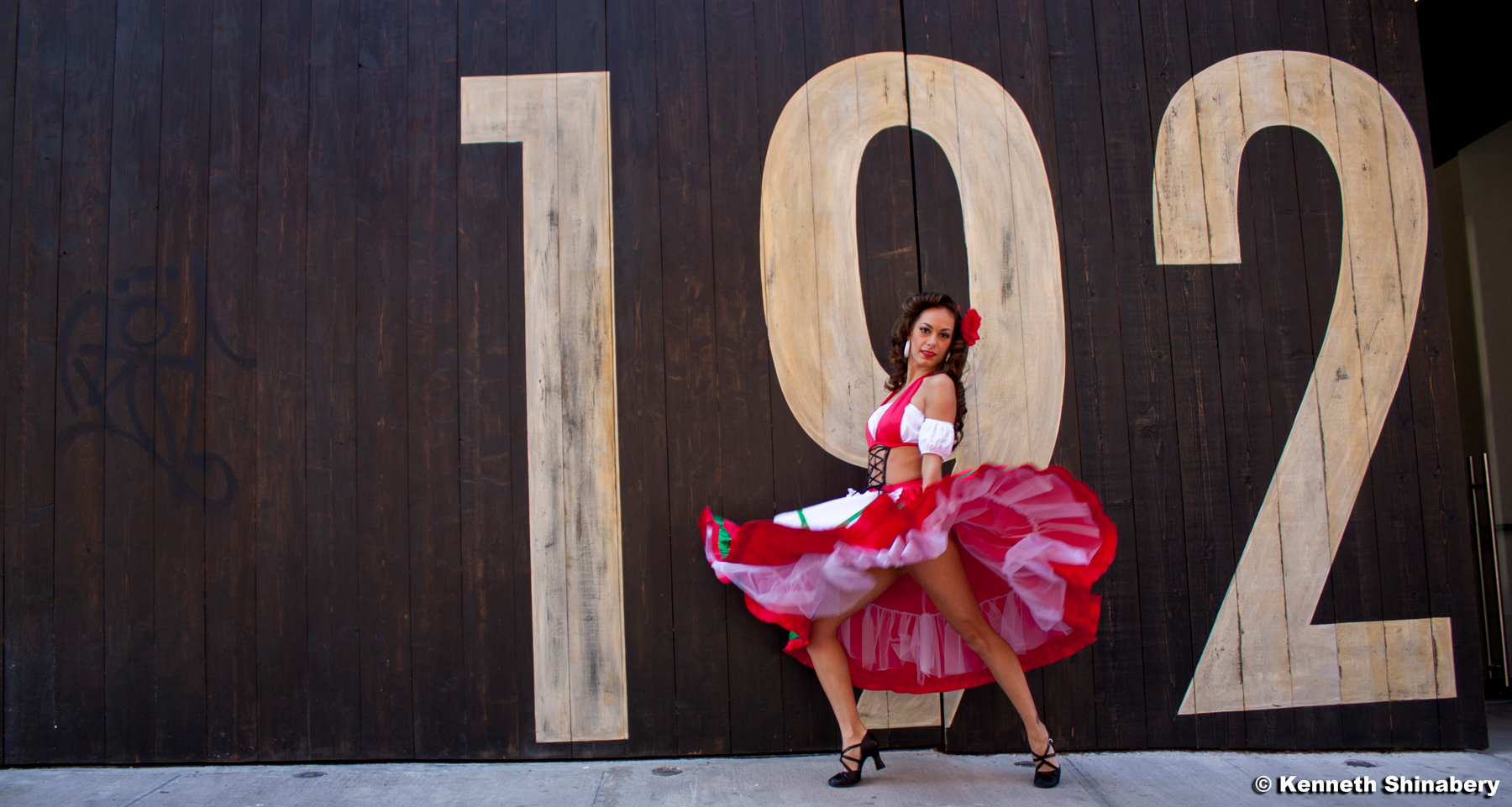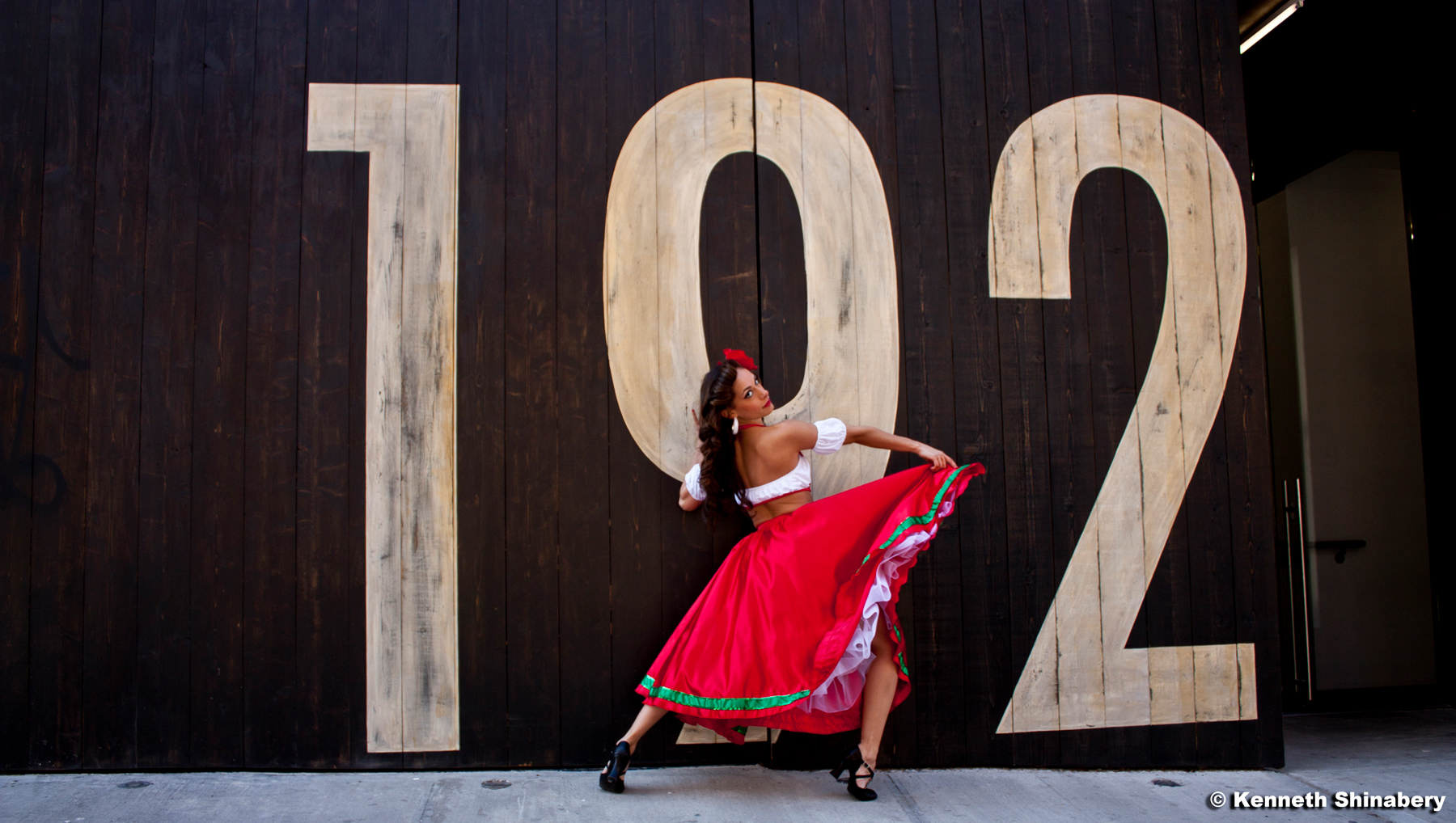 POSSIBILITIES...
As I stated earlier, some of these photographs could be used in possible ad campaigns in New York City for either Hofbräu or the Steuben Parade. Images could appear in magazines, on bus stops, in subway stations, or as posters.

This is just one idea using utilizing a photograph from the series as a Stand Alone Advertisement.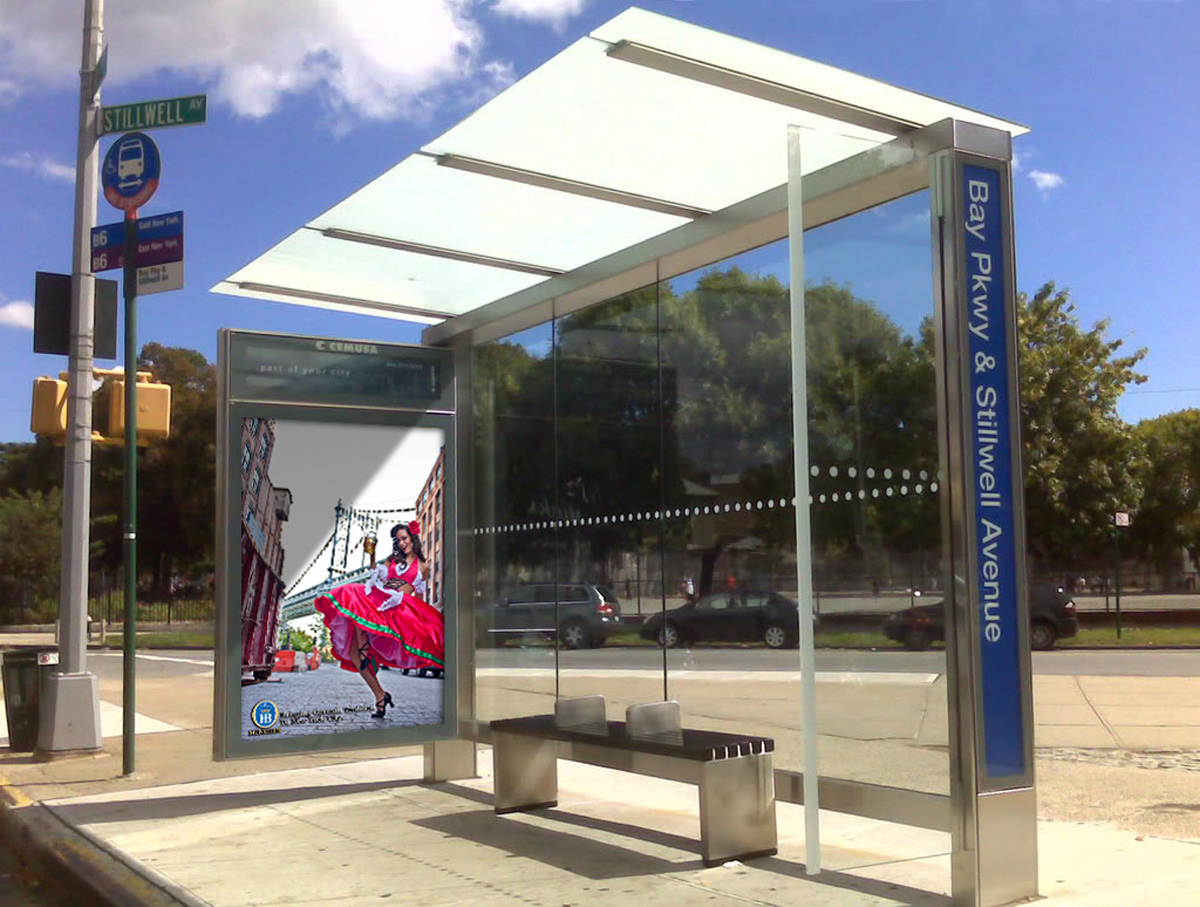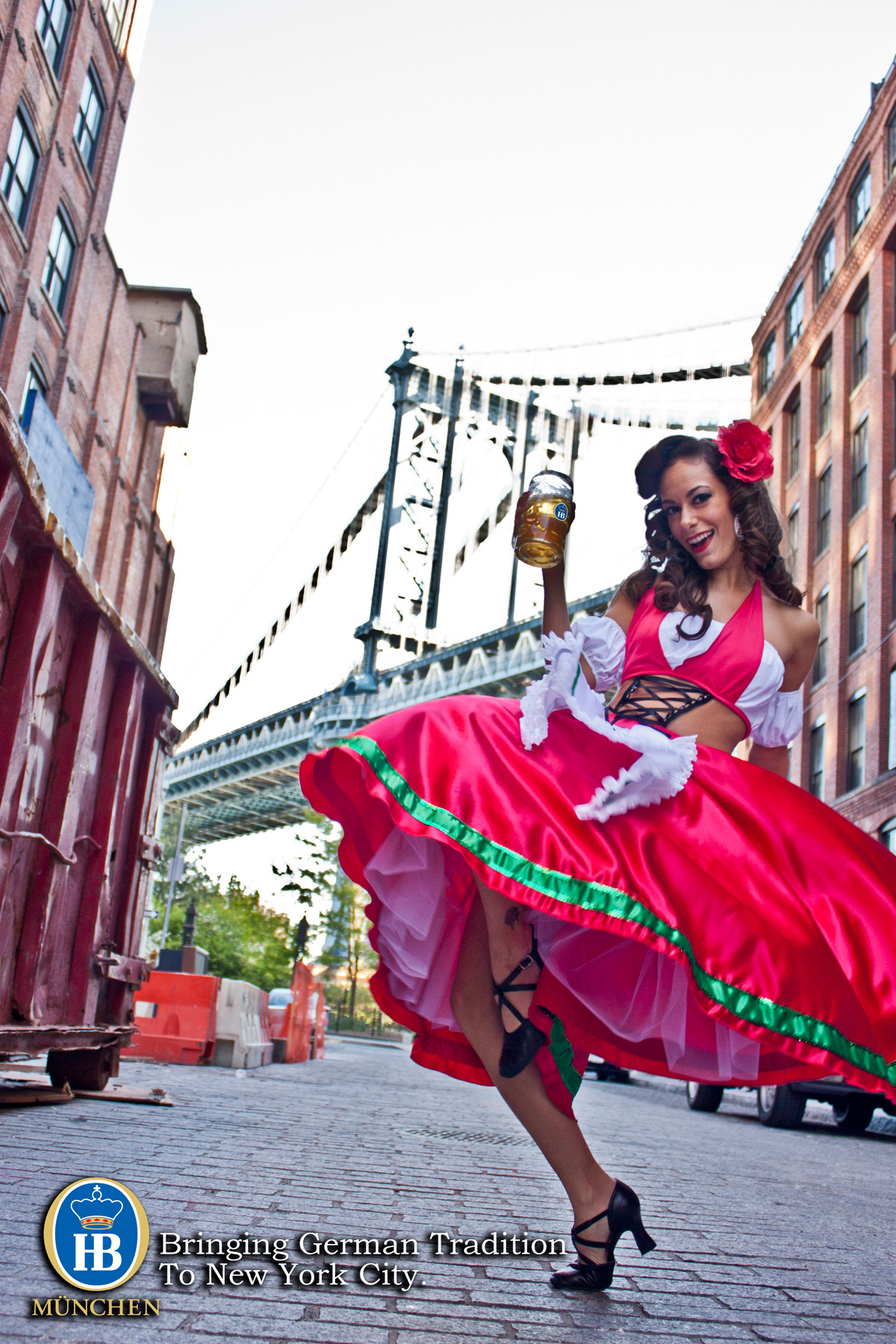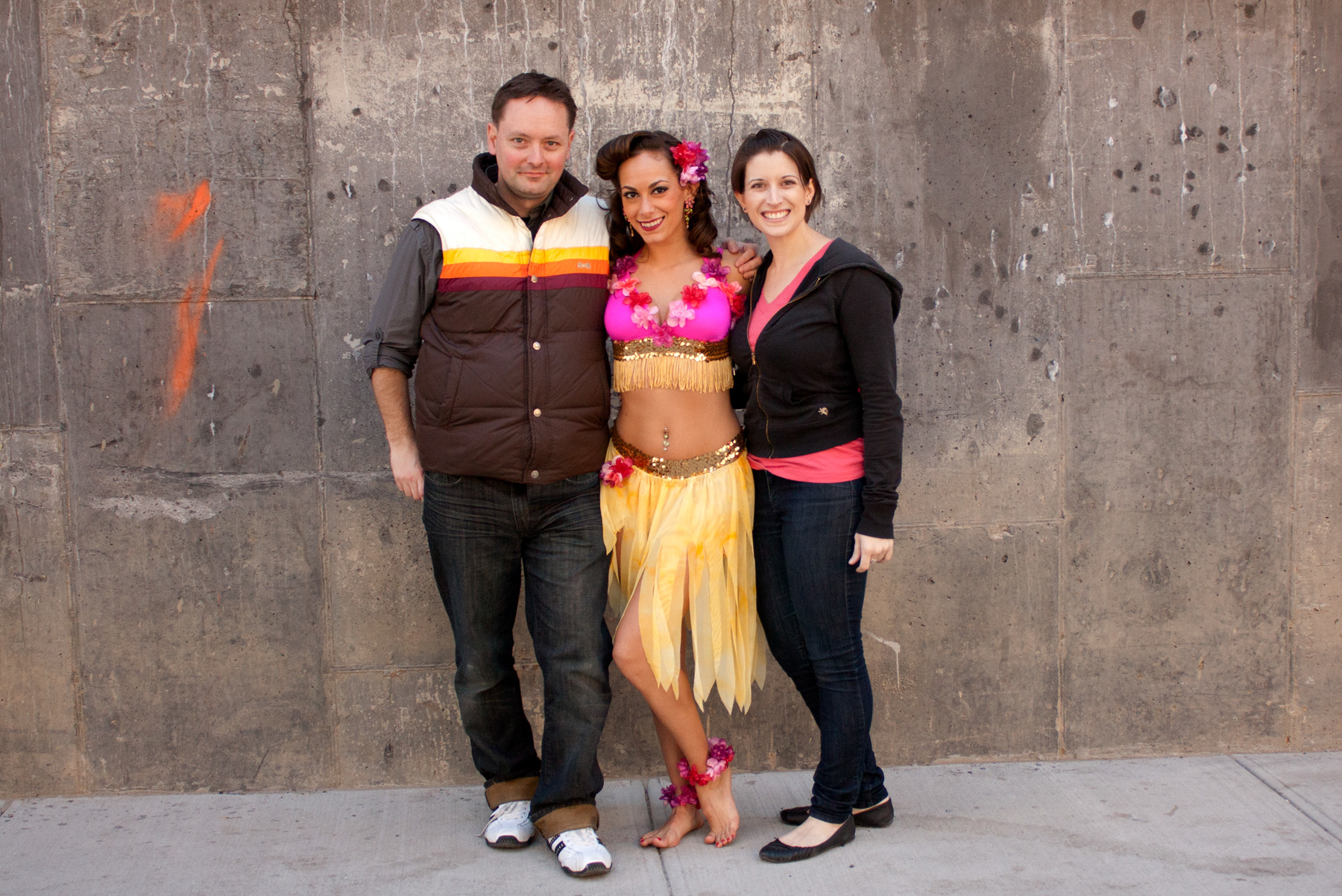 CREDITS:


CREATIVE DIRECTOR / PHOTOGRAPHER / RETOUCHER / LOCATIONS
KENNETH SHINABERY


COSTUME DESIGNER
LORIE GASSIE

MODEL / DANCER
TARA BIZUB
**To Contact Tara EMAIL: turnintara1004@aol.com


email: kshinabery212@gmail.com