When I started working on my Adobe Portfolio site I thought now would be the right time to brand myself and my work.  My following has grown via Social Media, so when creating a new site to showcase my portfolio it made sense to create a logo for myself.
I am a New Yorker that is currently living in Europe, thus I wanted to create a brand identity for myself that reflects my experience.  Having lived in NYC for a majority of my life, it is a place that I will always hold dear.  When I moved to Germany in 2012, I began exploring the European experience.  Taking in the sites, culture, sounds, tastes, images, textures and life.  This has become apparent in some of the artwork that I create.
Because I am able to combine the New York style with European trends the idea of a global experience has become relevant in my life.  This is how the concept of Düssel York City was formed.  Even if I do not stay in Düsseldorf this global outlook will follow me in my journey.
I am a creative that is multidisciplinary and wanted a logo that was created utilizing more than one medium. 
Because I have a traditional art background, I decided that I wanted to create the letters by painting them.  I then painted several versions of each letter.  Since I also have a background in photography, I thought it would be better to photograph the letters as opposed to scanning them. 
As a Creative Director and Art Director, I know it is important to make the right decisions during the creative process... so I chose the letters that worked the best together.  Using Adobe Photoshop and my Wacom Cintiq Companion, I put my layout and design skills into play and placed the individuals letters in a way that worked perfectly. 
In my next step I took the final layout into Adobe Illustrator and did a Live Trace of the words, thus creating a vector graphic that could be re-sized.  Back in Adobe Photoshop I chose three textures that could be utilized in different ways.  I also ran tests to see what the logo would like in small/large scale and in black & white.  Having seen that the finalized look could be versatile I signed off on the final design.
In addition, I added text that would appear below the logo when used on my portfolio.  As a designer I know that sometimes additional text does not work when shrinking a logo.  So this text will only appear in certain places that the logo is used.  Also I have decided that I can can change the text below the logo if need be.  For this reason, I used a very simple font that would not overpower the logo itself.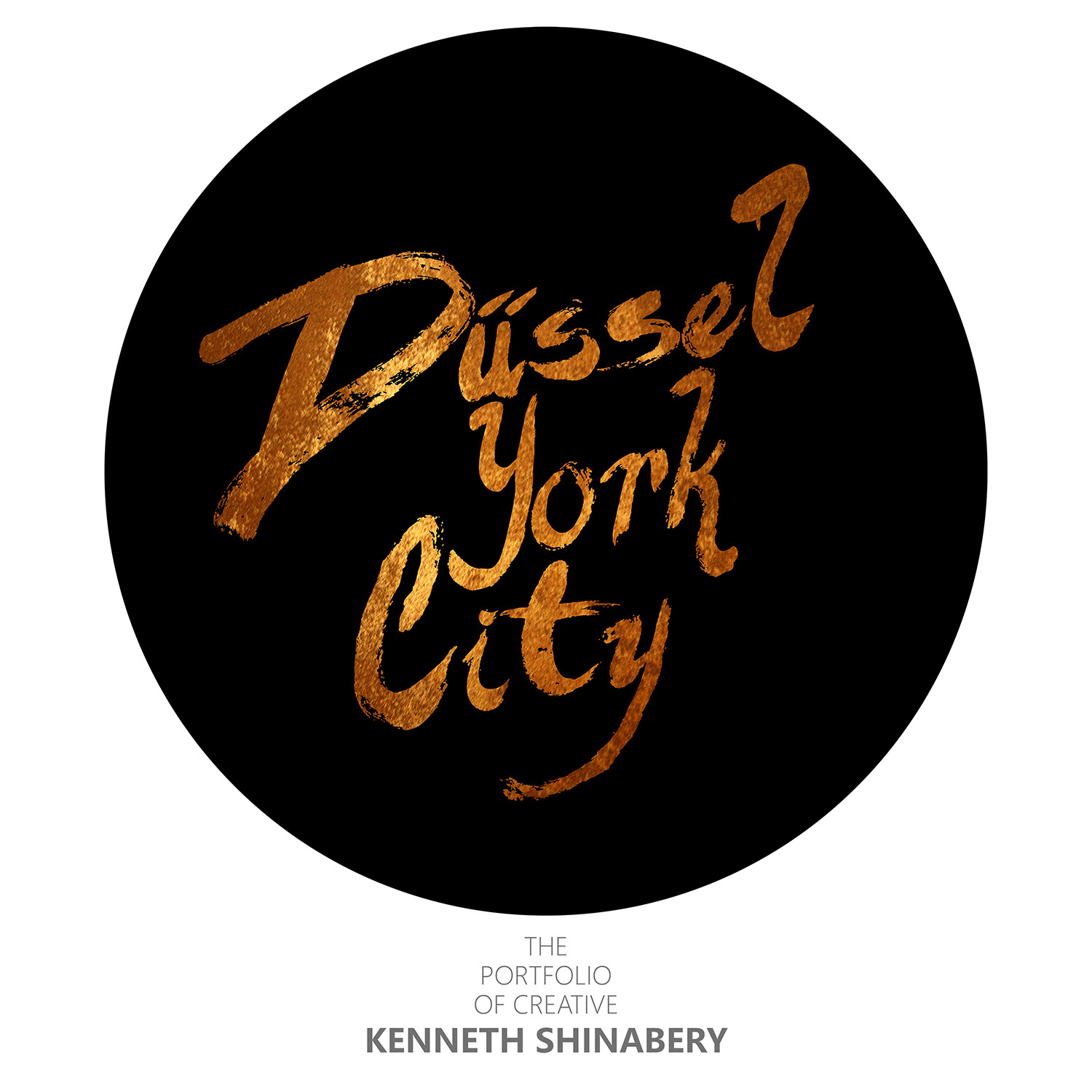 email: kshinabery212@gmail.com