In November of 2014, I was asked to participate at a Behance Event as a keynote speaker in Pescara, Italy by the PEPE Collettivo.
The morning following the Behance Event in Düsseldorf, I flew directly to Pescara where I was greeted by members of the PEPE Collettivo.  Over the course of the weekend I had some time to explore the city.  What I soon discovered was that the people of Pescara take great pride in their city and culture.  I was also amazed by the textures and colors of the city, so naturally I began taking photographs.
When I sat down to review what I had shot I noticed that a trend was emerging.  I had taken several pictures of the doors that lined the streets.  After looking over the images, I decided that this could make an interesting project.  So I continued to photograph various doors that I came across in the city.
What is interesting about the old city in Pescara, is during the day this part of the city is very calm and relaxed.  But as it becomes later in the evening the doors open up revealing stores, restaurants, bars, clubs, and lounges.  The streets would fill up an abundance of life, thus transforming this section into a mecca of nightlife.
One can walk past a door not knowing what is inside.  People are also similar in this respect, as we walk past a person we can not grasp their true story and identity.  What I learned in Pescara, is that the citizens there open up very quickly.  So many people wanted to share various stories about their city, which left a good impression on me.  Just like a door they opened up and I was able to take a look inside their life and culture.
The doors of Pescara remind me of the people there.  A little conversation was "key" to seeing inside.  I was able to learn about their lives and see their love for the city.
I would like to dedicate this project to the city and people of Pescara, as well as the members of the PEPE Collettivo.  Thank you for opening the doorway to your city and allowing me to enter!  My experience there was a great introduction to Pescara and to Italy.
This series is available for gallery shows and publishing.  Please inquiry.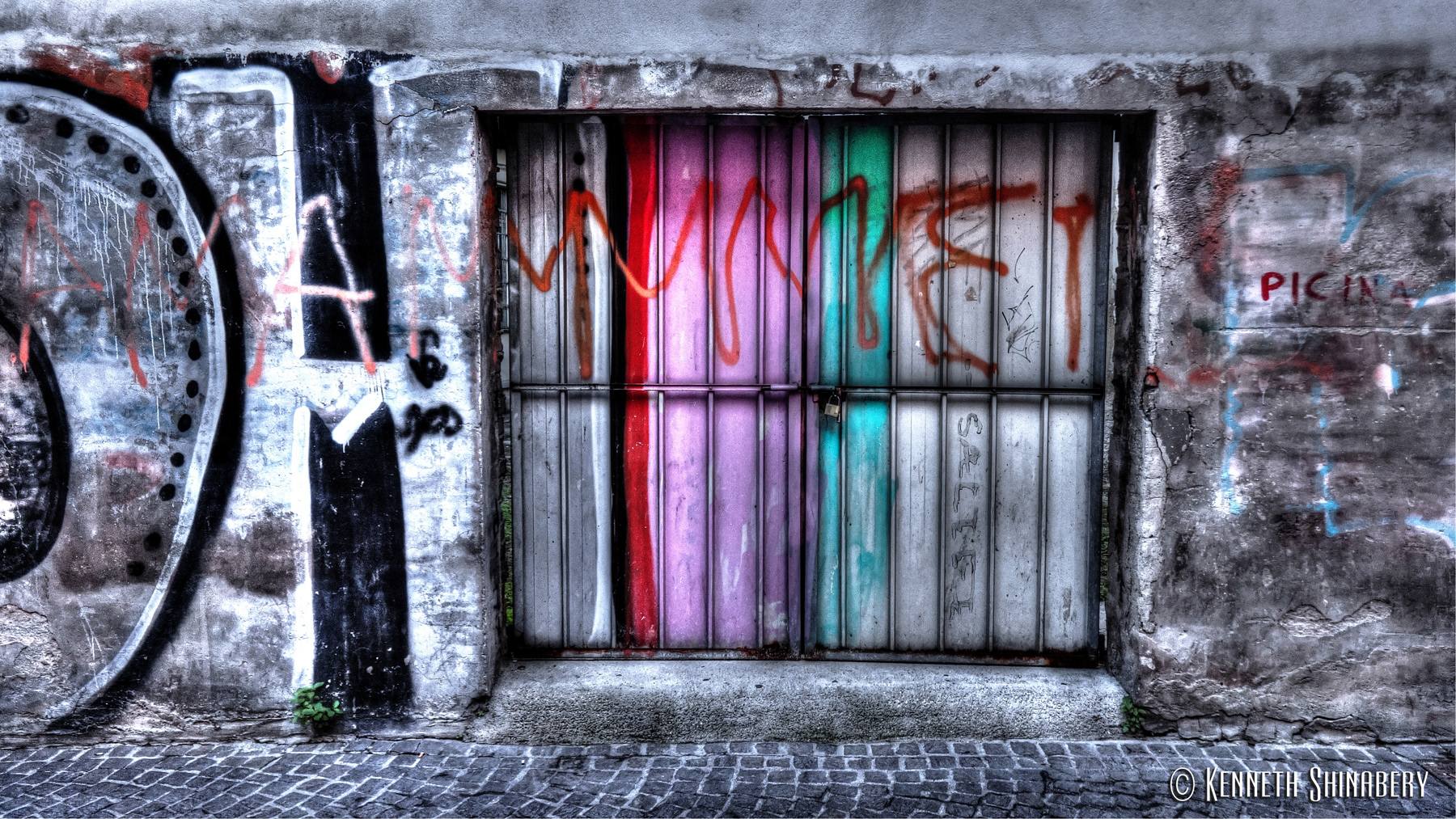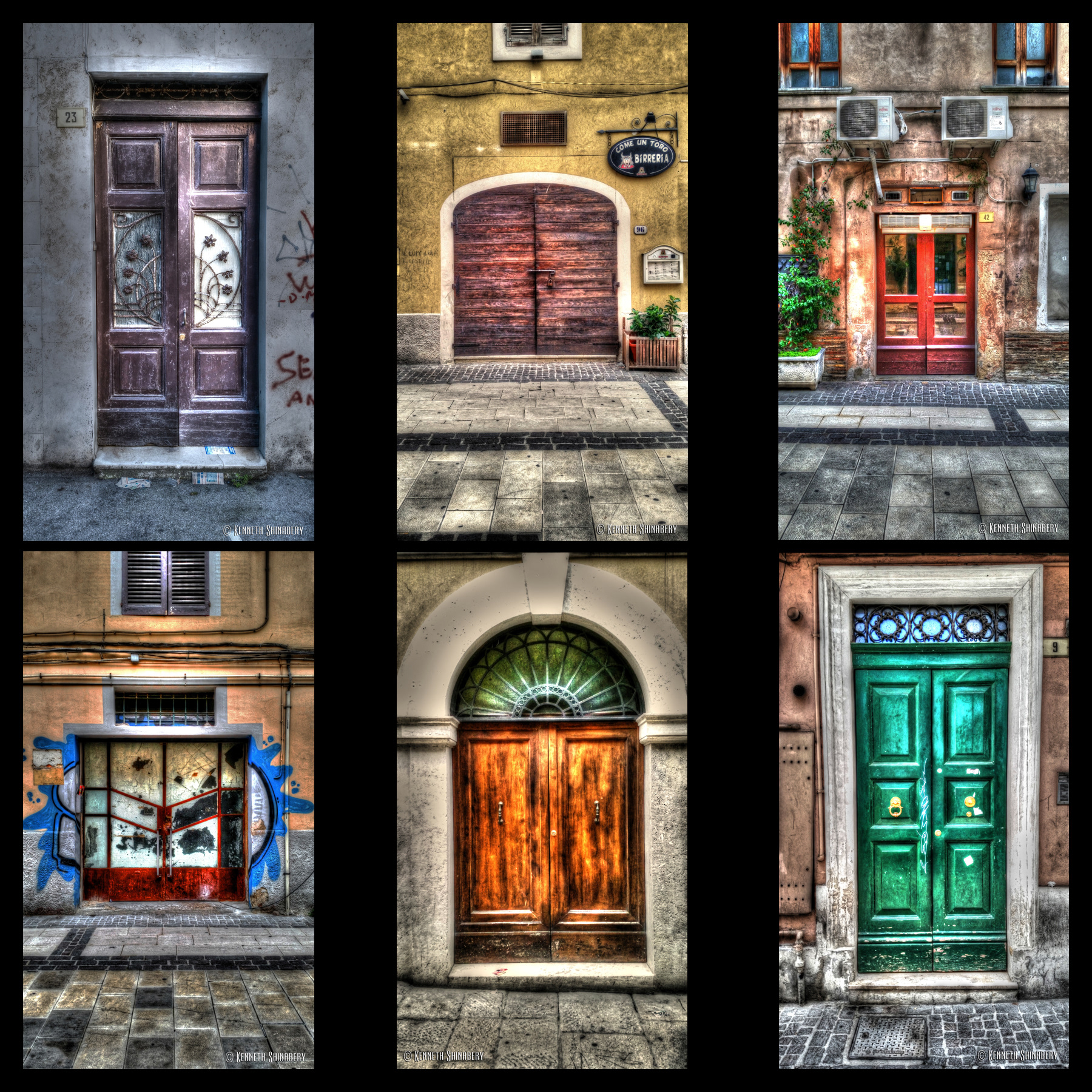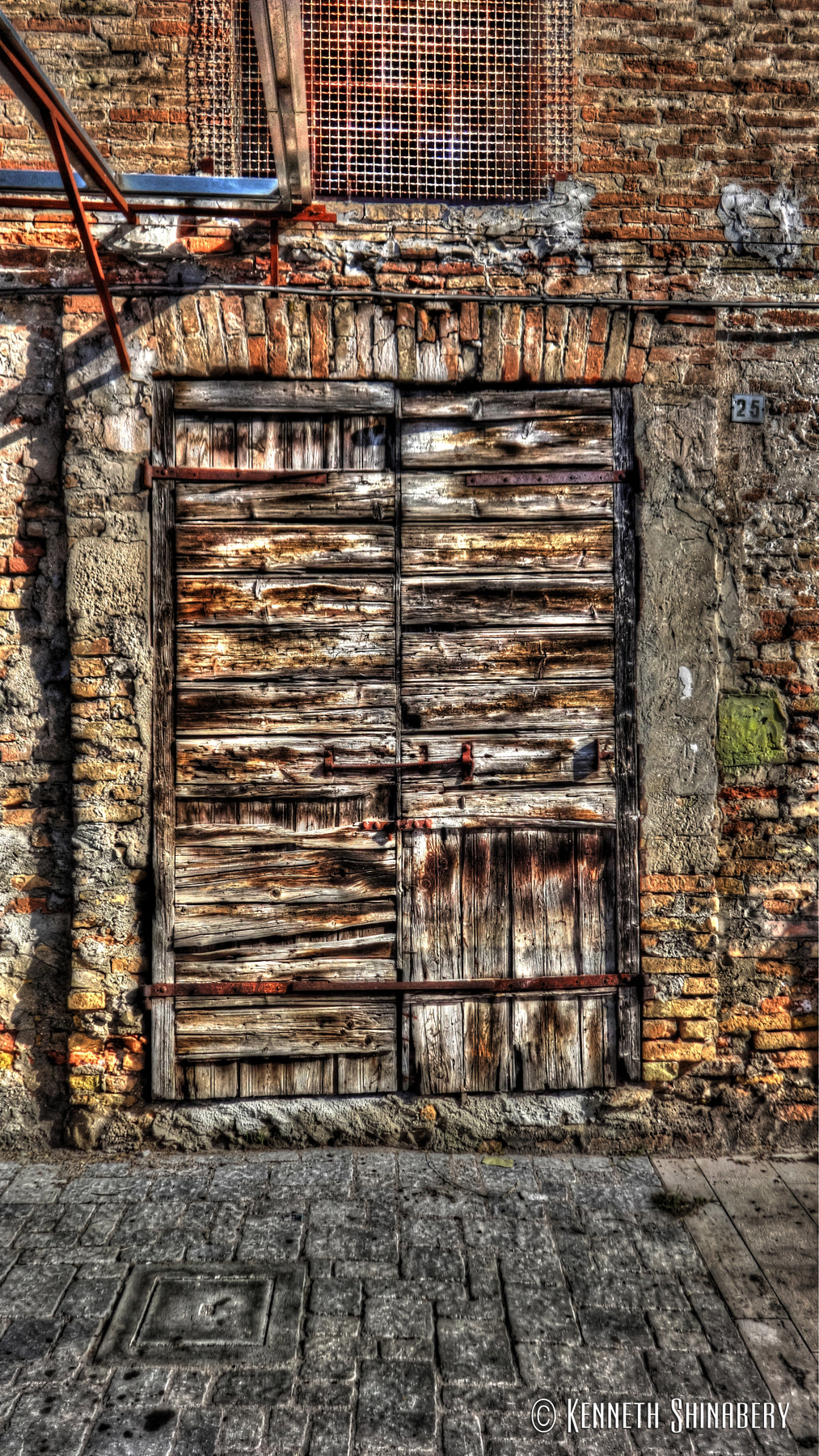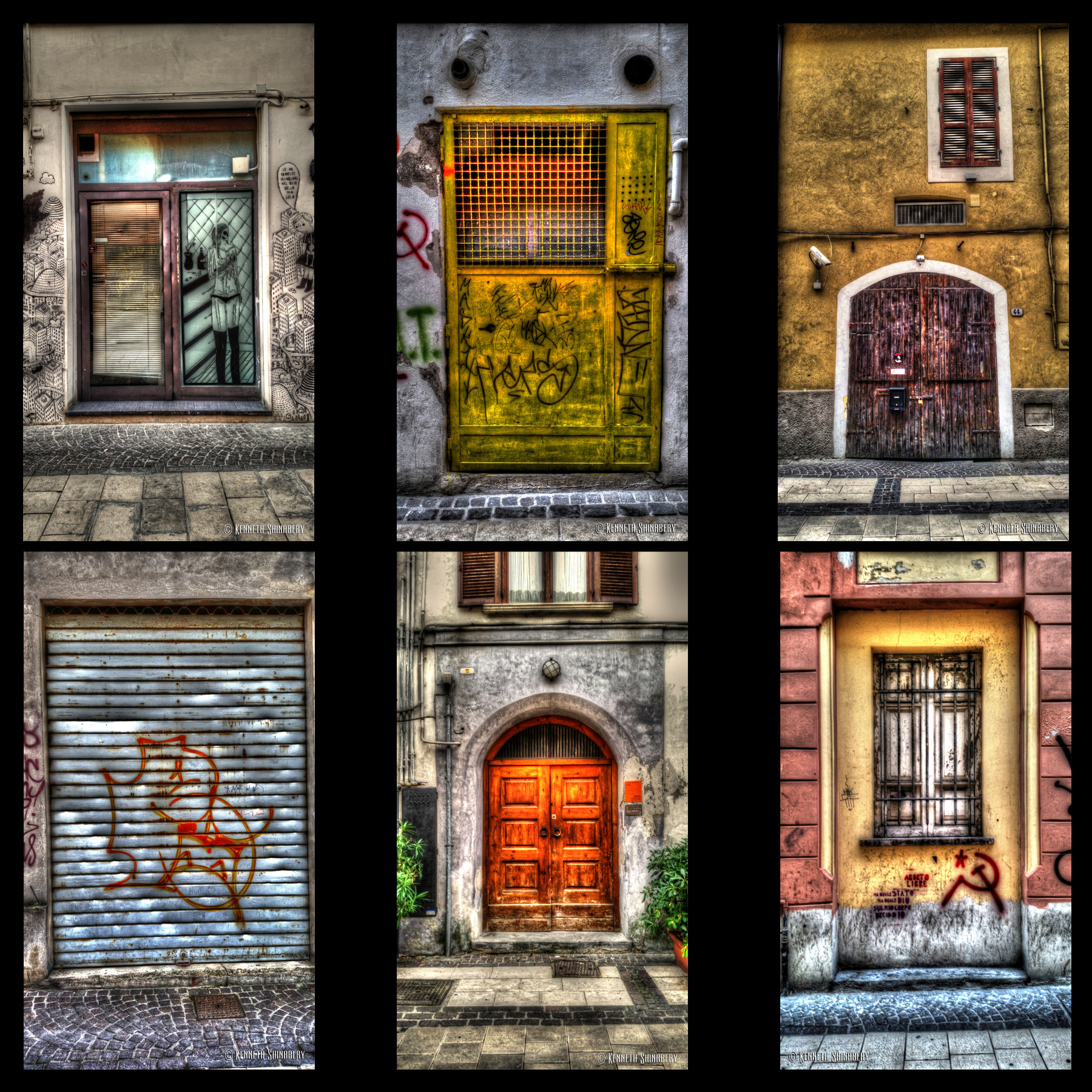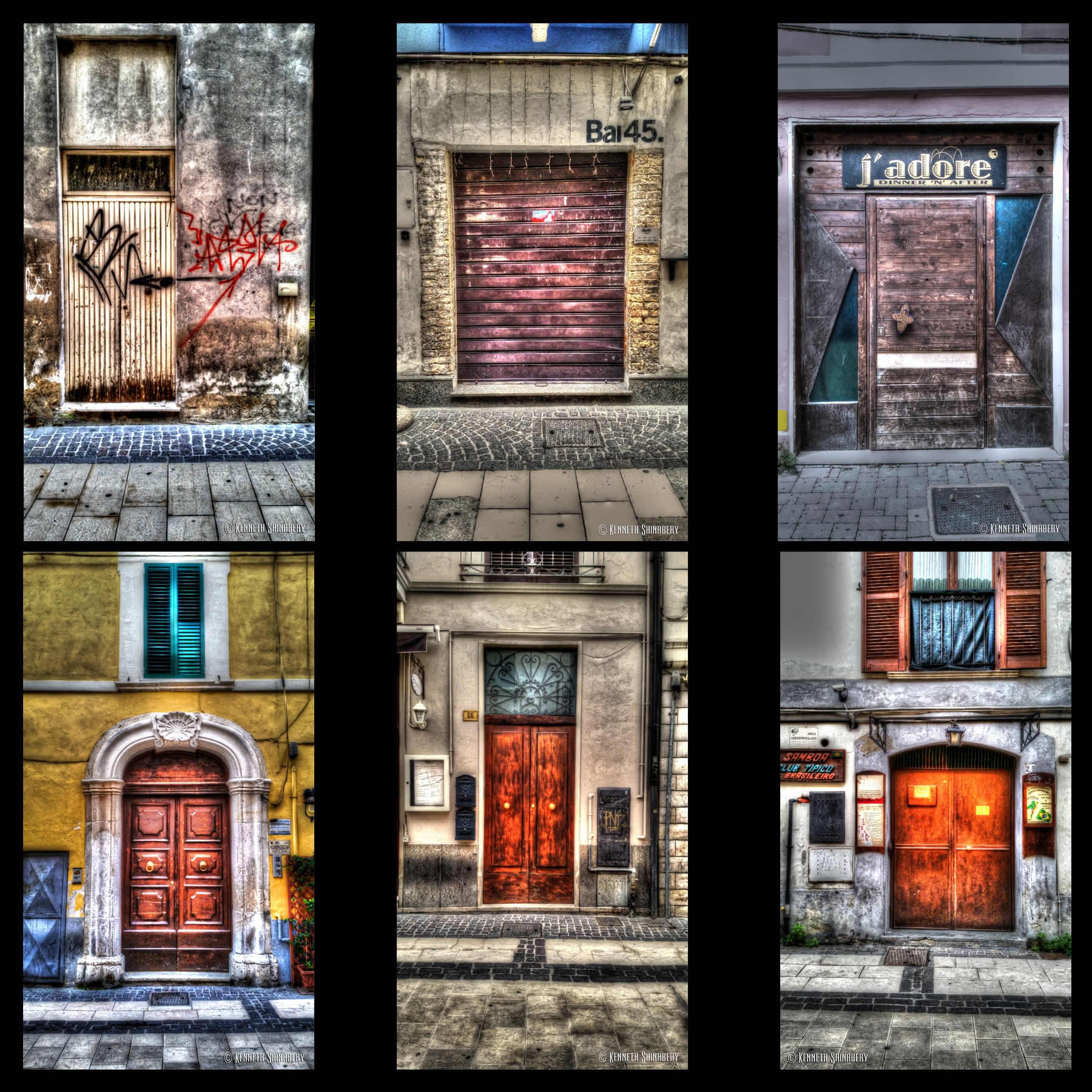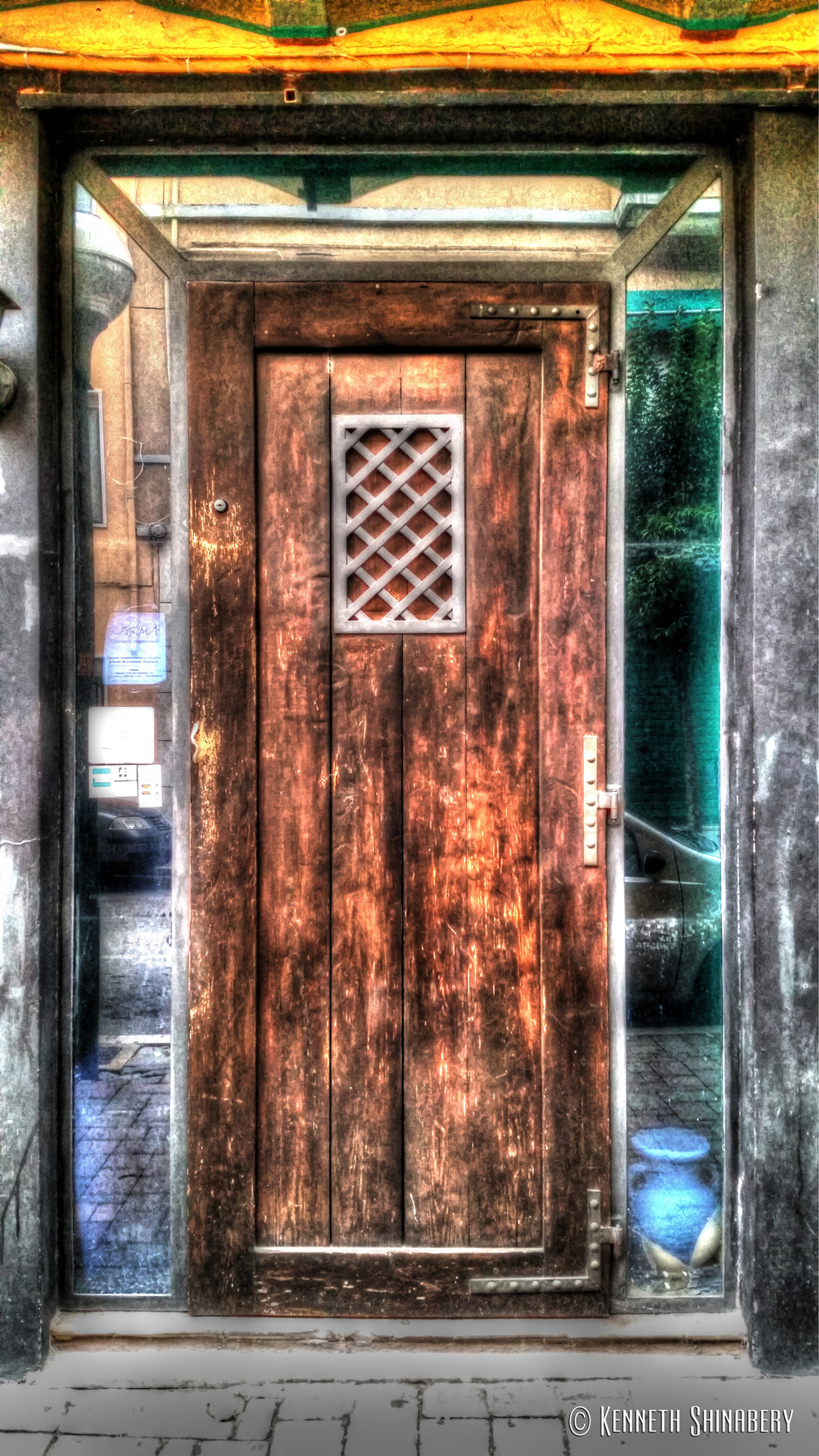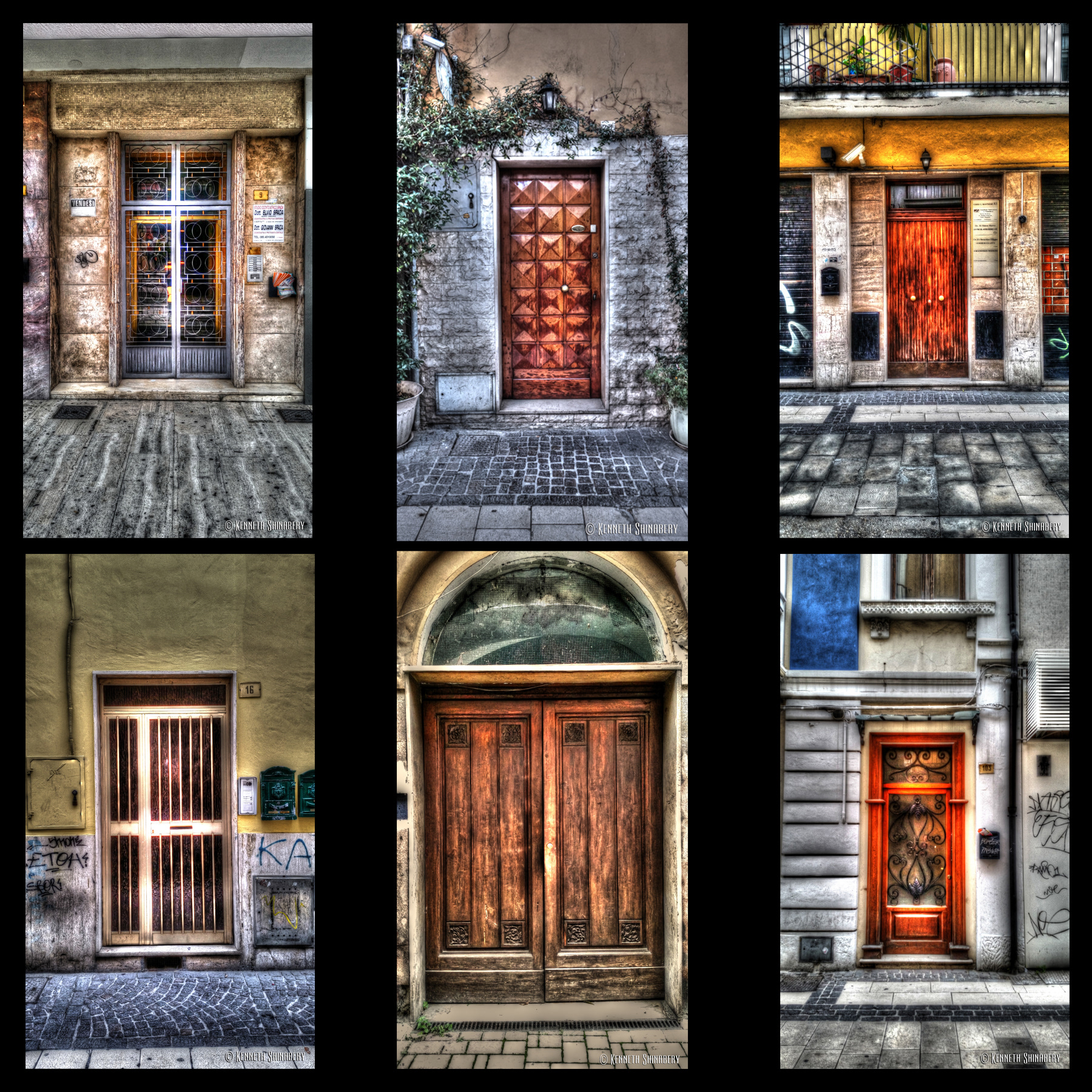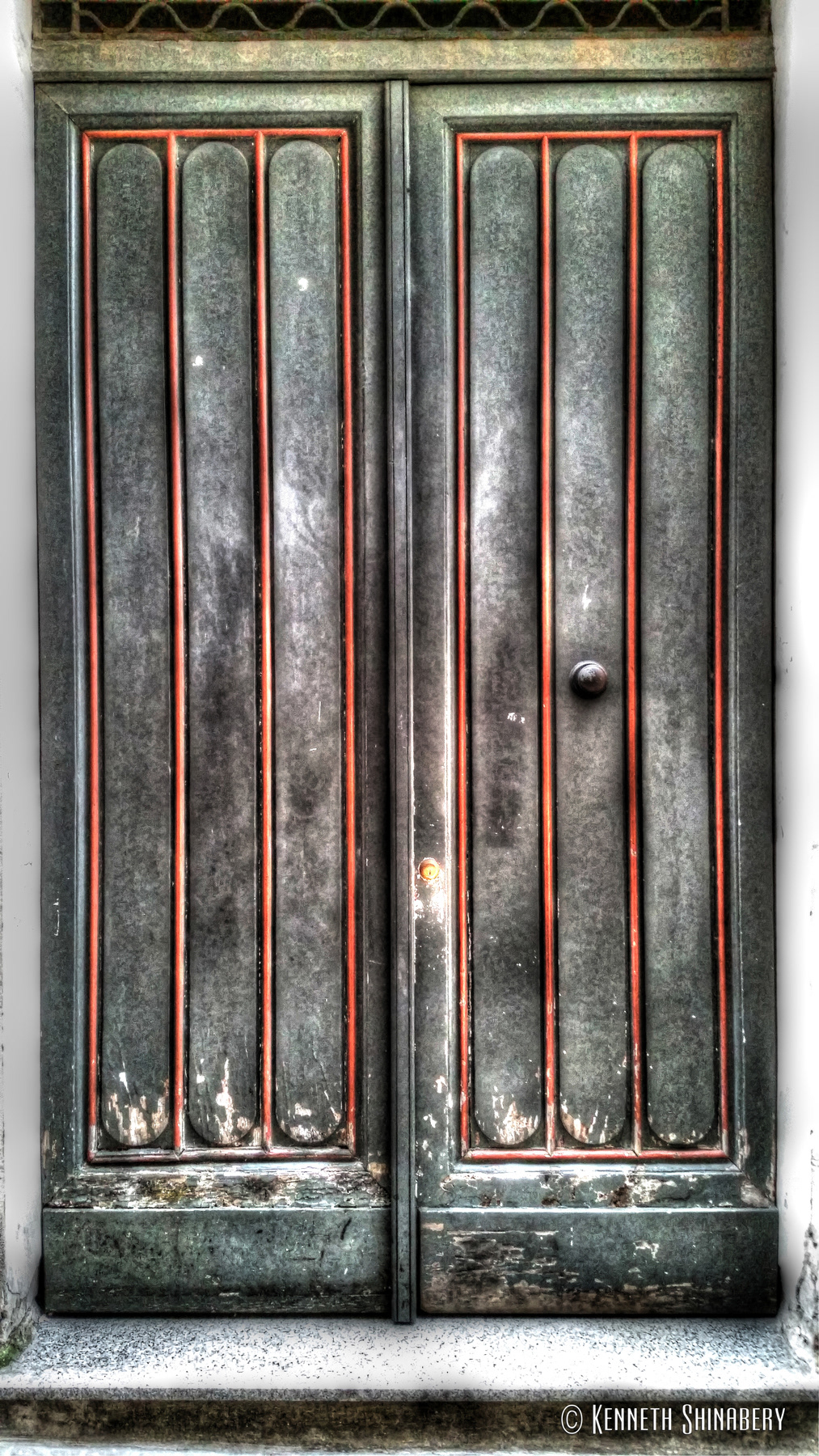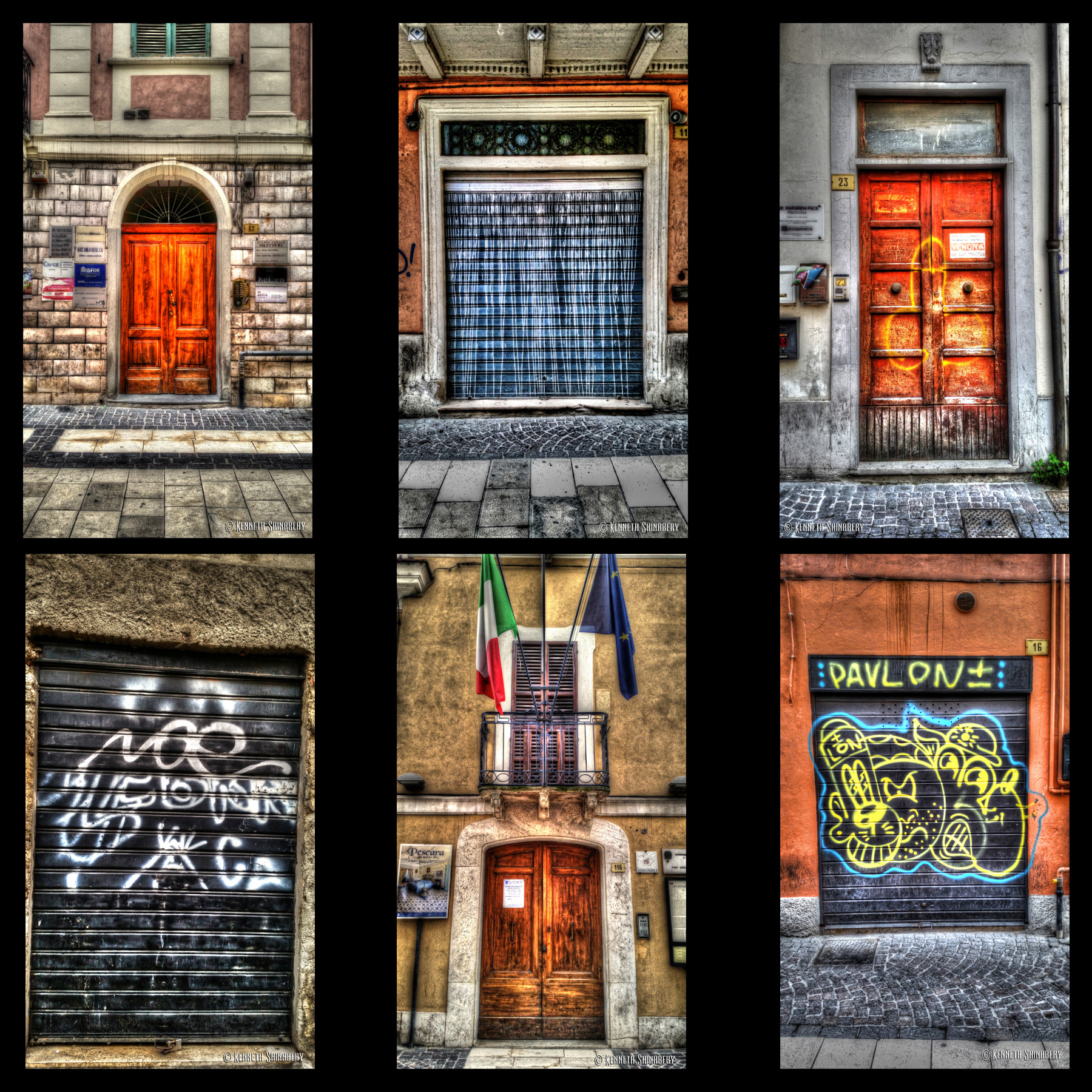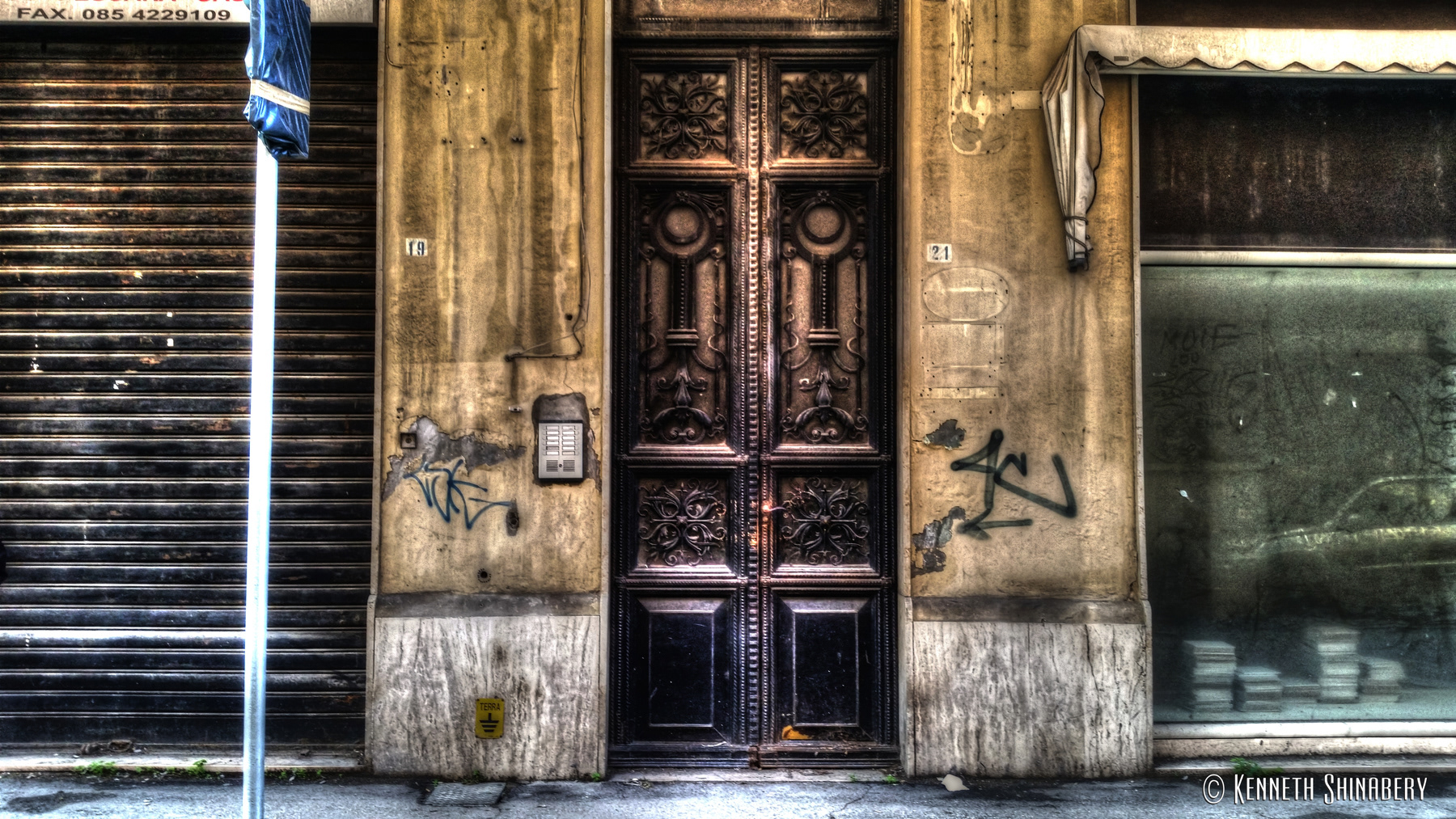 Have a favorite door from the series?  Let me know!


email: kshinabery212@gmail.com